---
Hong Kong SFC Online Investment Scam Attracted 24,000 Clicks from Viewers, 50% Below Age 35
25th May 2021 | Hong Kong
Hong Kong Securities and Futures Commission (SFC) had ran an online investment scam campaign, attracting more than 24,000 clicks from viewers over 3 weeks, with 50% of clicks coming from young adults below the age of 35.  Viewers who clicked on the banners were directed to a webpage in Chinese, where the SFC warned of stock tips and investment advice are often signs of ramp and dump scams. View: 24,000 clicks to this webpage
The campaign is part of Hong Kong SFC's effort to educate investors lured by investment scams such as ramp and dump schemes and stock price manipulation, with arrests being made recently to crack down on syndicates operating investment scams.
Ads & Announcements
The 2023 Investment Day | HK & SG
-
Visit & Register here
Where do you invest $250k, $1 million, $10 million, $100 million or $1 billion? Can you generate IRR of 10% / 15% / 20% or more? Private Equity, Hedge Funds, Boutique Funds, Private Markets & more. Taking place on 28th March 2023 in Hong Kong, 4th April 2023 in Singapore, and Virtual Investment Day in April 2023.



"Hong Kong SFC Online Investment Scam Attracted 24,000 Clicks from Viewers, 50% Below Age 35"
Related:
Simulated Online Investment Scam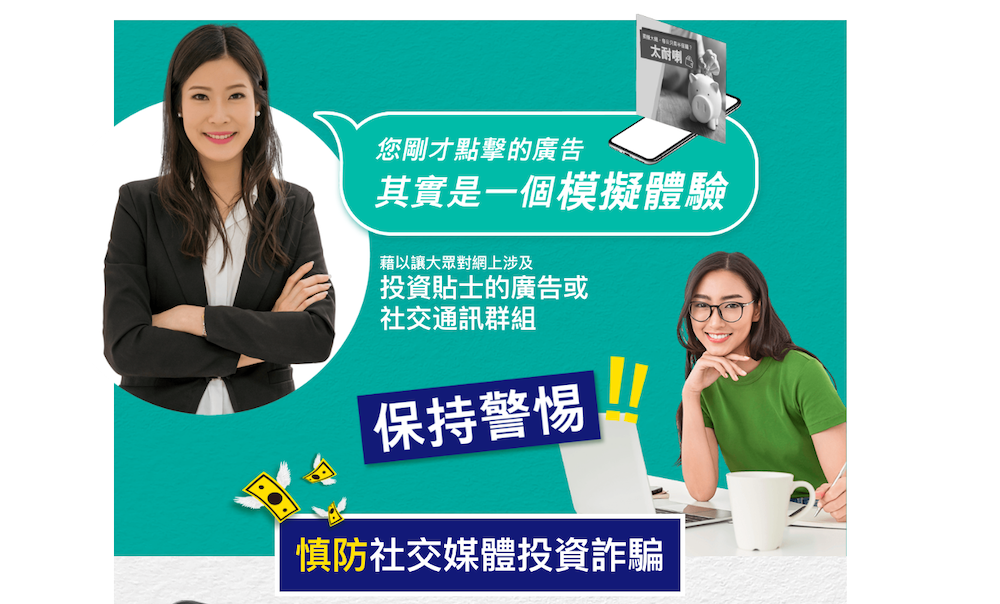 The simulated online investment scam campaign is part of the Hong Kong Securities and Futures Commission (SFC) ongoing efforts to alert the public about the use of online platforms to defraud investors. 
Hong Kong SFC created an online campaign, using web banners targeting at web users with an interest in stock trading and other investments.  Web banners featuring language commonly used to lure potential victims to join scam-related chat groups were posted on local discussion forums, mobile investment applications and financial news websites over 3 weeks in April 2021.
Viewers who clicked on the banners were directed to a webpage in Chinese, where the SFC warned of stock tips and investment advice are often signs of ramp and dump scams.  View: 24,000 clicks to this webpage
The Campaign Results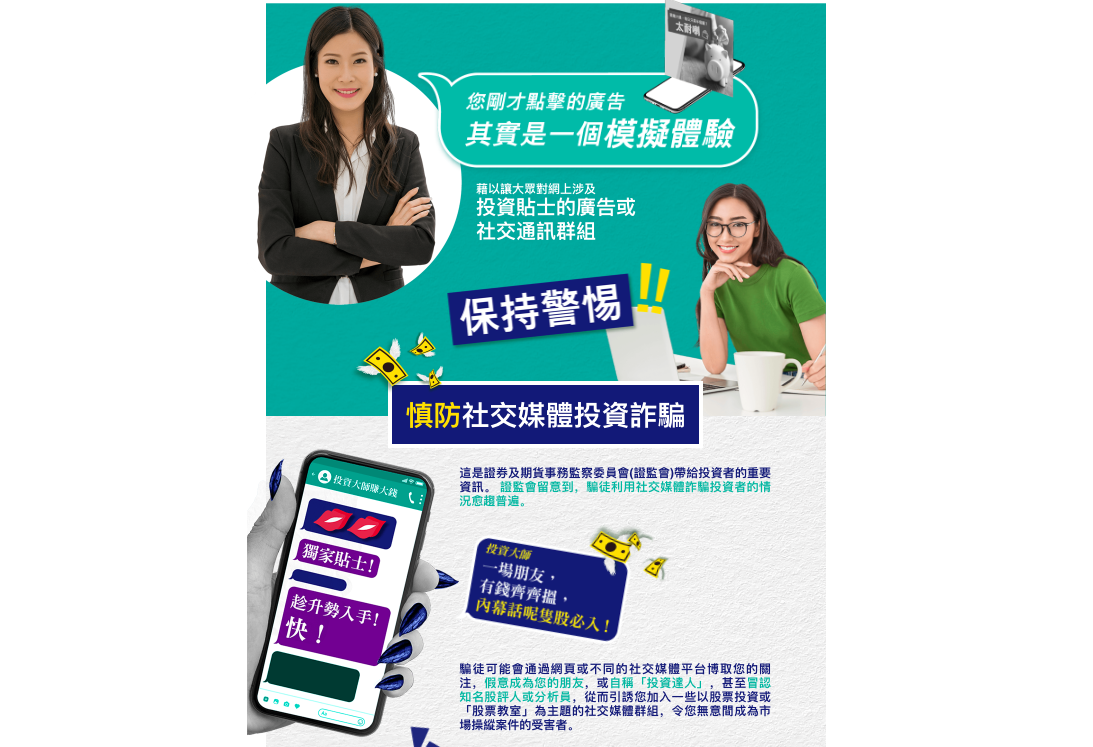 More than 24,000 viewers who clicked on the banners in the SFC's online campaign, with around 50% being under 35.  Younger people may be more vulnerable to these scams, and Hong Kong SFC urged less experienced investors to carefully consider and verify the information they read online before they invest.
The campaign targeted adults aged 18 to 65 in Hong Kong:
18-24 (19%)
25-34 age group (31%)
35-44 (14%)
45-54 (13%)
55-64 (23%)
SFC Actions – Arrested 12, Frozen $110 Million, Tackles IPO Misconduct
In March 2021, the Hong Kong Securities and Futures Commission (SFC) and Police arrested 12 people who are suspected of operating ramp-and-dump manipulation schemes of targeted stocks.  Prior to the operations, the SFC had already issued 16 Restriction Notices and froze 63 securities accounts totalling $110.7 million (HKD 860 million) that are suspected to belong to the syndicate members.
In May 2021, Hong Kong Securities and Futures Commission (SFC) and Hong Kong Stock Exchange (HKEX) announced plans to tackle IPO misconduct, in view of problematic issues in recent IPOs that may have led to questionable arrangements that enabled market manipulation of the shares such as through the "Ramp and Dump Scheme." 
Investors to be Wary of "Inside Information"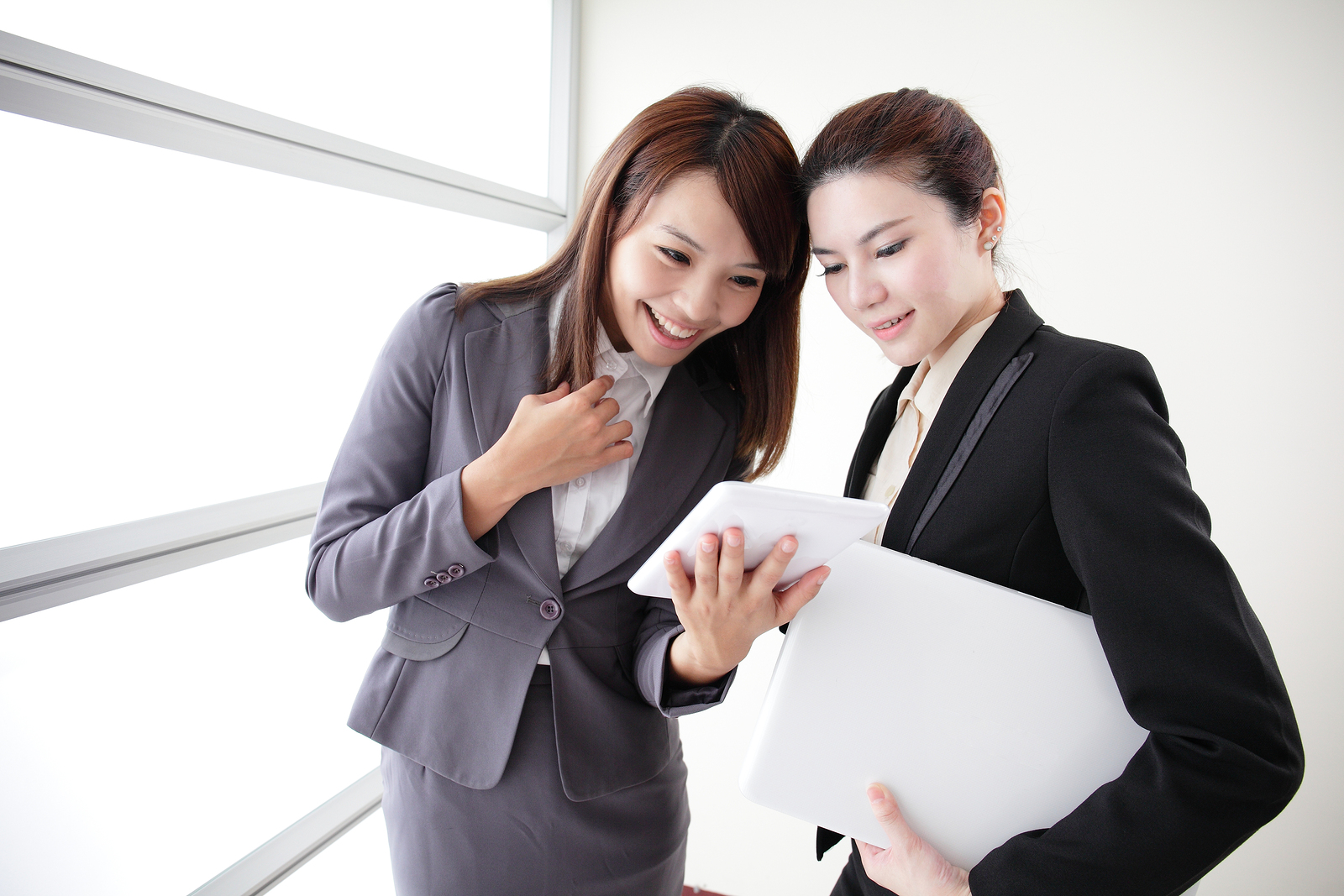 Investors are urged to be wary when offered "inside information" or investment tips online, particularly when strangers on social media promote small cap or less liquid stocks.
These scams are often part of ramp and dump schemes* which can result in the collapse of a listed company's share price. In some cases, scammers have impersonated well-known investment advisors and popular market commentators to draw victims into the scheme.
Ramp and Dump Scams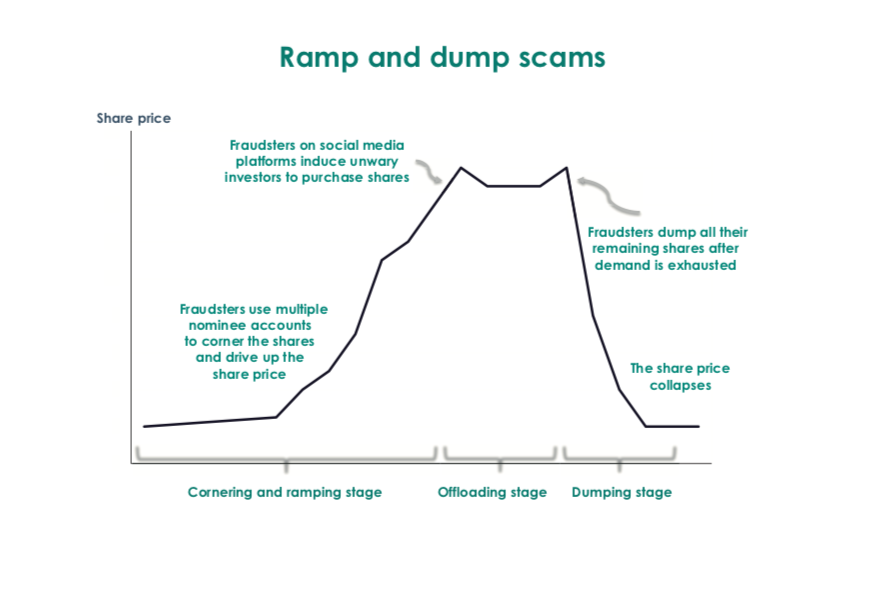 SFC Ramp & Dump
*A ramp and dump scam is a form of stock market manipulation, where fraudsters "ramp" up the price of a small counter, lure investors to buy at an artificially high price and then "dump", ie, sell, the stock. Most of the time, investors do not know the true identities of the people who urge them to buy the stock or the reliability of the information they provide.
SFC Increased Warnings to Investors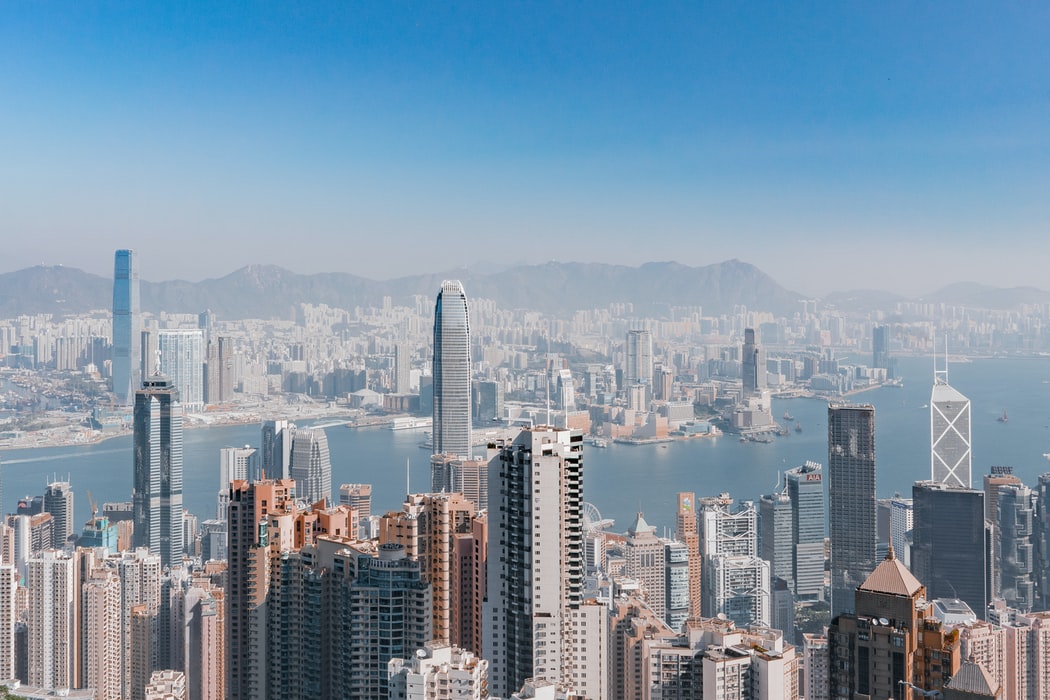 In recent months, the SFC has warned the public about online scams in media interviews and its official Facebook page. It has also worked closely with the Hong Kong Police's Anti-Deception Coordination Centre to produce short videos and hold community outreach events to raise public awareness.
Practical guidance on how to identify the warning signs of investment scams is available from the Investor Financial Education Council, an SFC subsidiary.
The SFC explains how online investment scams operate and provides tips for avoiding them in the latest edition of the Enforcement Report:

Hong Kong Securities and Futures Commission (SFC) Chief Executive Officer Ashley Alder
"Online investment scams may involve stock market manipulation and those who get caught up in them can suffer substantial losses.  Investors should stay vigilant and make informed investment decisions rather than relying on stock tips circulating in chat groups or on social media platforms."
Related:
More:
About Securities and Futures Commission (HK)
The Securities and Futures Commission (SFC) is an independent statutory body set up in 1989 to regulate Hong Kong's securities and futures markets.
We derive our investigative, remedial and disciplinary powers from the Securities and Futures Ordinance (SFO) and subsidiary legislation. Operationally independent of the Government of the Hong Kong Special Administrative Region, we are funded mainly by transaction levies and licensing fees.
Visit: Hong Kong Securities and Futures Commission
---
---
For CEOs, Heads, Senior Management, Market Heads, Desk Heads, Financial Professionals, Investment Managers, Asset Managers, Fund Managers, Hedge Funds, Boutique Funds, Analysts, Advisors, Wealth Managers, Private Bankers, Family Offices, Investment Bankers, Private Equity, Institutional Investors, Professional Investors
Get Ahead in 60 Seconds. Join 10,000 +
Save 2 to 8 hours weekly. Organised for Success.
Subscribe / Sign Up / Contact Us
Caproasia | Driving the future of Asia a financial information technology co. since 2014
Web links may be disabled on mobile for security. Please click on desktop.




---