---
China Regulators Fine Tech Giants Alibaba, Tencent, Kuaishou, Weibo, Little Red Book for Content with Soft Pornography Involving Minor
23rd July 2021 | Hong Kong
China internet regulators have imposed fines on China tech giants Alibaba's Taobao, Tencent's QQ, Kuaishou, Weibo and Little Red Book for spreading content including soft pornography involving children & minor to drive traffic and promote the hype of "net celebrity children".  The Chinese technology companies fined and ordered by Cyberspace Administration of China to remove the offending accounts are the most influential platforms with the largest user base in China.  Alibaba market capitalization is at $560 billion, Tencent is at $660 billion and Kuaishou is at $69 billion (USD, 23/7/21). Visit: Notice from Cyberspace Administration of China
" China Regulators Fine Tech Giants Alibaba, Tencent, Kuaishou, Weibo, Little Red Book for Content with Soft Pornography Involving Minor "
- Article continues below -
China Increased Scrutiny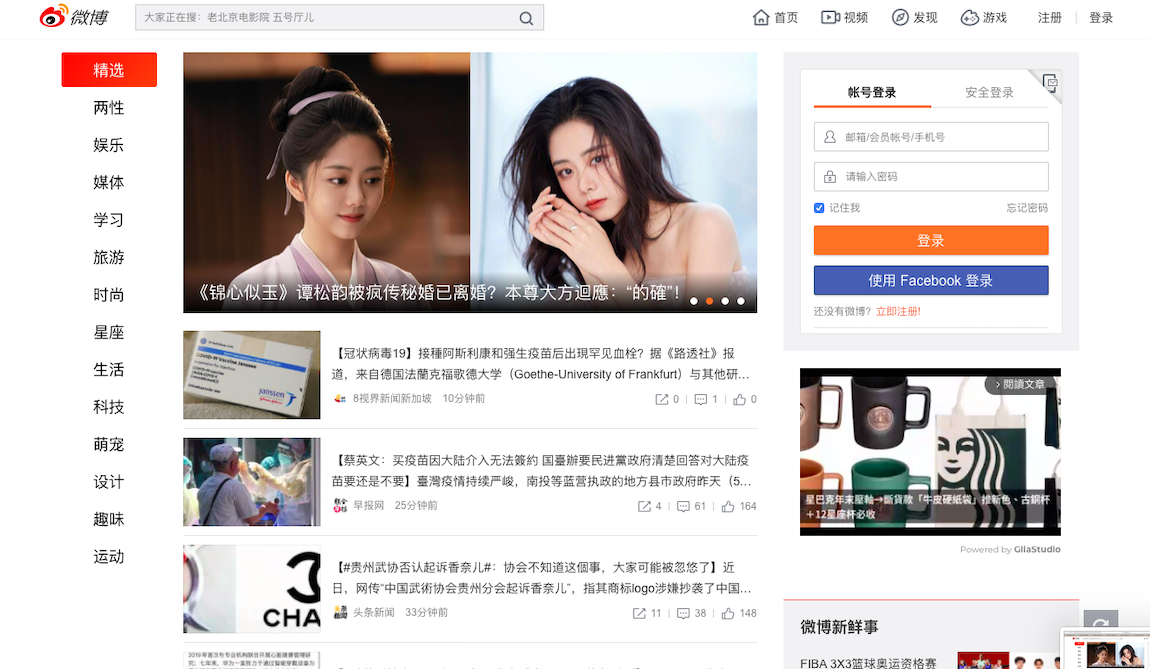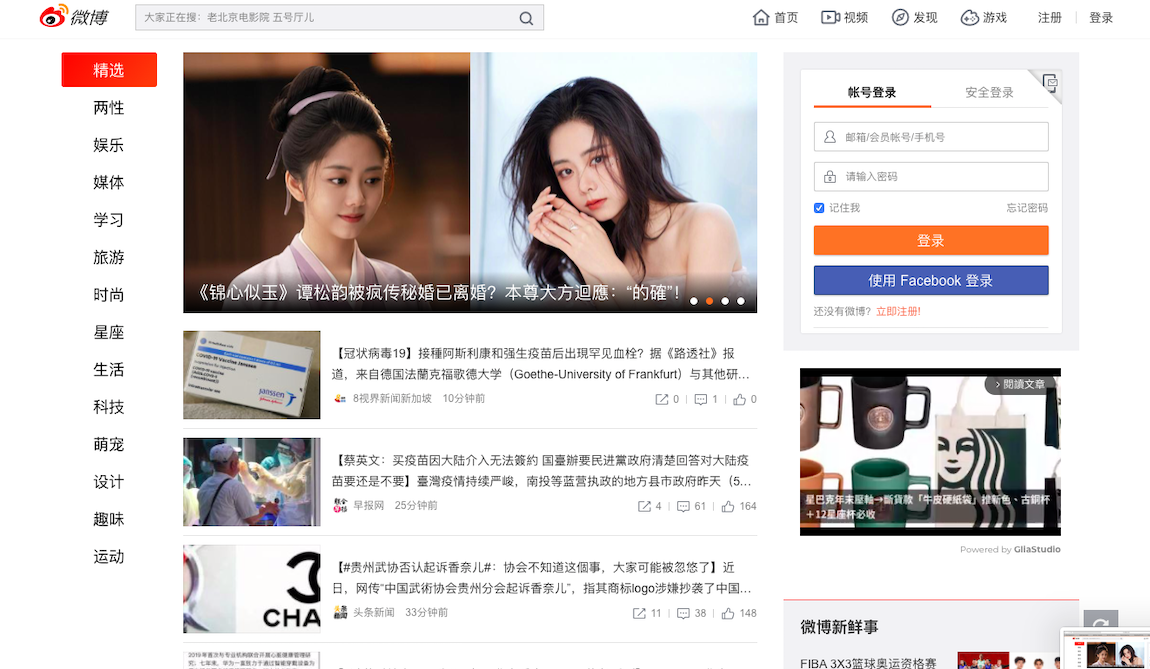 In recent times, China has increased scrutiny on China technology companies on monopolistic behaviours, security & data privacy, capital-raising practices, cryptocurrencies and operations of financial institutions.
In July 2021, China increased scrutiny and oversight on Chinese companies seeking foreign listing (IPO) and technology companies, requiring Chinese companies to seek approval for foreign IPO and to undergo cybersecurity review.  Chinese companies with more than 1 million users must apply for cybersecurity approval as the data and personal information could be exploited by foreign governments.  
In November 2020, Alibaba's Ant Financial Group $300 billion IPO was halted by China's regulator and just after Didi Global IPO on the 30th June 2021, Chinese authorities instructed app stores to disallow new users from downloading Didi's app in China (4th July 2021), causing the share price to decline 14% (9/7/21) a few days after IPO and with Didi Global facing a potential class action lawsuit for misleading investors (9th July 2021).
Related:
---
China Official Statement (Translated from Chinese to English)
The Central Office of the Cyberspace Administration of China launched the special action "Clearness and Remediation of the Internet Environment for Minors in Summer Vacation":
In order to create a good online environment for minors and effectively solve outstanding problems in the network ecology, the Central Cyberspace Administration of China has decided to launch the special action "Clearness and Remediation of the Internet Environment for Minors in the Summer" with immediate effect.
The relevant person in charge of the Central Cyberspace Administration said that this special action focused on solving 7 types of prominent online problems that endanger the physical and mental health of minors. 
One is the issue of minors involved in live broadcast and short video platforms. It is strictly forbidden for minors under the age of 16 to appear on the live broadcast, seriously investigate and punish the behavior of hype "net celebrity children", forbid the inducing behavior of minors to give rewards, and prevent the phenomenon of showing off their wealth and worshiping money, selling extravagant pleasure, selling miserable "ugliness" etc. Bad orientation. 
The second is the online education platform for minors. Comprehensively clean up pornographic, vulgar, bloody violence, and other bad-oriented content in online courses. It is strictly forbidden to push online games, vulgar novels, entertainment live broadcasts and other non-learning advertising information, and timely deal with the interactive comment area to attack, instigate and instigate bad friends. 
The third is the problem of bad cartoon animation works for children. Resolutely clean up "cult" videos that spread violent blood, dark horror, abetting crimes, etc., and carefully deal with children with problems such as exposed role dress, erotic and vulgar plots, bloody horror scenes, and other dangerous behaviors that are likely to cause minors to imitate. Animation animation works. 
The fourth is the issue of harm to minors in forums, communities, group circles and other links. Thoroughly clean up soft and pornographic emoticons made with children's images, and strictly investigate group accounts that instigate minors to commit suicide and shoot and trade pornographic and vulgar videos. 
Fifth, the problem of chaos in the network "rice circle". Continue to promote the special action of "clearing the chaos in the 'rice circle'", and thoroughly rectify the behaviors of inducing minors to assist in fund-raising, high consumption, vote for rankings, verbal abuse, stigmatization, and scrutiny. 
Sixth, bad social behavior and bad cultural issues. Strictly prevent bad social behaviors and bad cultural phenomena on the Internet from forming bad guidance and distorting the values ​​of young people, and resolutely investigate and punish cyber bullying and violent behaviors such as human flesh searches, personal attacks, and malicious reports. 
Seventh, the anti-addiction system and the "youth mode" are insufficiently effective. Focus on investigating and solving the loopholes in the anti-addiction system of the website platform, solving the problems of inconspicuous entry of the "youth mode", inaccurate recognition, insufficient exclusive content, and poor application effects, and further optimize the efficiency of the mode to prevent minors from indulging in the Internet.
Recently, in response to issues such as the dissemination of soft pornographic emoticons of children on platforms such as Kuaishou, Tencent QQ, Taobao, Sina Weibo, and Xiaohongshu, and the use of minor sexually suggestive short videos to divert traffic, the network information department has interviewed the person in charge of the platform in accordance with the law and ordered a deadline for rectification. , Comprehensively clean up and dispose of related illegal and illegal information and accounts, and impose fines on the platform.
The relevant person in charge of the Central Cyberspace Affairs Office emphasized that during the special action period, the punishment and punishment for violations of laws and regulations will be further increased. With regard to the infringement of the legal rights and interests of minors, the attitude of "zero tolerance" will be maintained, and the attack will be strictly enforced. Seriously, vigorously rectify the chaos of online problems that endanger the physical and mental health of minors.
All website platforms must actively perform their main responsibilities, take the initiative to speak out, conduct in-depth self-examination, plug loopholes, ensure that the special actions achieve practical results, and effectively create a civilized, healthy, and progressive network environment for minors.
Related:
Managing $20 million to $3 billion. Investing $3 million to $300 million.
For Investment Managers, Hedge Funds, Boutique Funds, Private Equity, Venture Capital, Professional Investors, Family Offices, Private Bankers & Advisors, sign up today. Subscribe to Caproasia and receive the latest news, data, insights & reports, events & programs daily at 2 pm.
Join Events & Find Services
Join Investments, Private Wealth, Family Office events in Hong Kong, Singapore, Asia-wide. Find hard-to-find $3 million to $300 million financial & investment services at The Financial Centre | TFC. Find financial, investment, private wealth, family office, real estate, luxury investments, citizenship, law firms & more.  List hard-to-find financial & private wealth services. Have a product launch? Promote a product or service? List your service at The Financial Centre | TFC. Join interviews & editorial and be featured on Caproasia.com or join Investments, Private Wealth, Family Office events. Contact us at
[email protected]
or
[email protected]
Caproasia.com
| The leading source of data, research, information & resource for financial professionals, investment managers, professional investors, family offices & advisors to institutions, billionaires, UHNWs & HNWs. Covering capital markets, investments and private wealth in Asia. How do you invest $3 million to $300 million? How do you manage $20 million to $3 billion of assets?
Quick Links
2021 Data Release
2020 List of Private Banks in Hong Kong
2020 List of Private Banks in Singapore
2020 Top 10 Largest Family Office
2020 Top 10 Largest Multi-Family Offices
2020 Report: Hong Kong Private Banks & Asset Mgmt - $4.49 Trillion
2020 Report: Singapore Asset Mgmt - $3.48 Trillion AUM
For Investors | Professionals | Executives
Latest data, reports, insights, news, events & programs Everyday at 2 pm Direct to your inbox Save 2 to 8 hours per week. Organised for success
Register Below
For CEOs, Heads, Senior Management, Market Heads, Desk Heads, Financial Professionals, Investment Managers, Asset Managers, Fund Managers, Hedge Funds, Boutique Funds, Analysts, Advisors, Wealth Managers, Private Bankers, Family Offices, Investment Bankers, Private Equity, Institutional Investors, Professional Investors
Get Ahead in 60 Seconds. Join 10,000 +
Save 2 to 8 hours weekly. Organised for Success.
Sign Up / Register
Web links may be disabled on mobile for security. Please click on desktop.



---
Caproasia Users
Manage $20 million to $3 billion of assets
Invest $3 million to $300 million
Advise institutions, billionaires, UHNWs & HNWs
Caproasia Platforms | 10,000 Investors & Advisors
Monthly Roundtable & Networking
Family Office Programs
The 2023 Investment Day
28th March 2023 - Hong Kong
4th April 2023 - Singapore
April 2023 - Virtual
6th June 2023 - Hong Kong
13th June 2023 - Singapore
Sept 2023 - Hong Kong
Oct 2023 - Singapore
Oct 2023 - Hong Kong
Visit: The Investment Day | Register: Click here
Caproasia Summits
Contact Us
For Enquiries, Membership
[email protected]
,
[email protected]
For Listing, Subscription
[email protected]
,
[email protected]
For Press Release, send to:
[email protected]
For Events & Webinars
[email protected]
For Media Kit, Advertising, Sponsorships, Partnerships
[email protected]
For Research, Data, Surveys, Reports
[email protected]
For General Enquiries
[email protected]
---
Caproasia | Driving the future of Asia a financial information technology co. since 2014
---