Caproasia.com | The leading source of data, research, information & resource for investment managers, professional investors, UHNW & HNW investors, and advisors to institutions, billionaires, UHNWs & HNWs. Covering capital markets, investments and private wealth in Asia. How do you invest $3 million to $300 million? How do you manage $20 million to $3 billion of assets? Caproasia -
Learn more
This site is for accredited investors, professional investors, investment managers and financial professionals only. You should have assets around $3 million to $300 million or managing $20 million to $3 billion.


---
Billionaires Richard Branson and Jeff Bezos with $216 Billion Combined Wealth Starts Spaceflight Tourism
23rd July 2021 | Hong Kong
Billionaires Sir Richard Branson (UK) and Jeff Bezos (US) with $216 billion combined wealth, have become the first billionaires and tourists to travel to space on the start of human spaceflight tourism.  On 20th July 2021 (Tuesday), Amazon founder Jeff Bezos (Age 57) with $210 billion net worth, is one of 4 private citizens alongside his brother Mark Bezos to travel to space on New Shepard built by Jeff Bezos' company Blue Origin in a 10 minutes and 10 seconds flight from Texas, United States.   Earlier on 11th July 2021, founder of Virgin Airlines Sir Richard Branson (Age 70 on space flight) with $6 billion net worth, went on his spaceflight on his Virgin Galactic Unity spaceplane on a 1.5 hours flight from New Mexico, United States.
" Billionaires Richard Branson and Jeff Bezos with $216 Billion Combined Wealth Starts Spaceflight Tourism "
Blue Origin Space Travel Price: $28 Million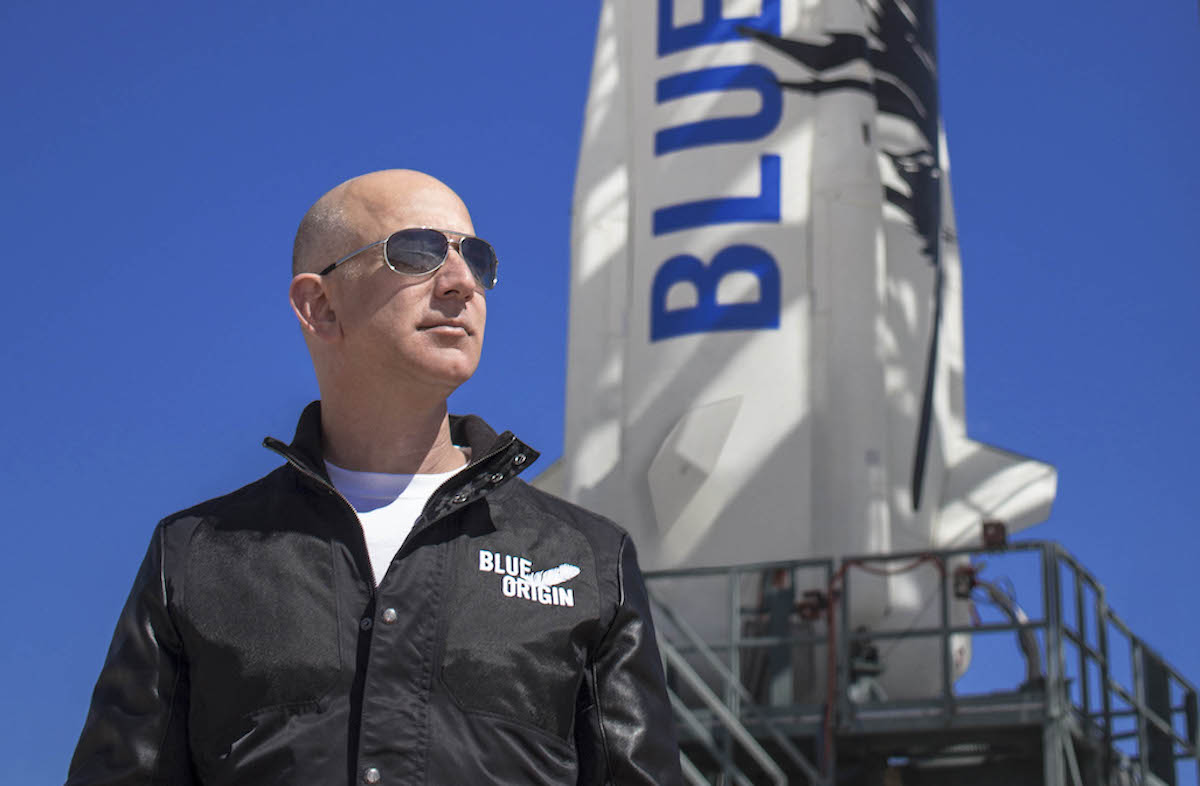 Jeff Bezos's spaceflight company Blue Origin had a winning auction price of $28 million for the first spaceflight ticket.  The winner was not able to join the first spaceflight due to schedule conflicts, and was replaced by an 18-year-old student.
Virgin Galactic Space Travel Price: $250,000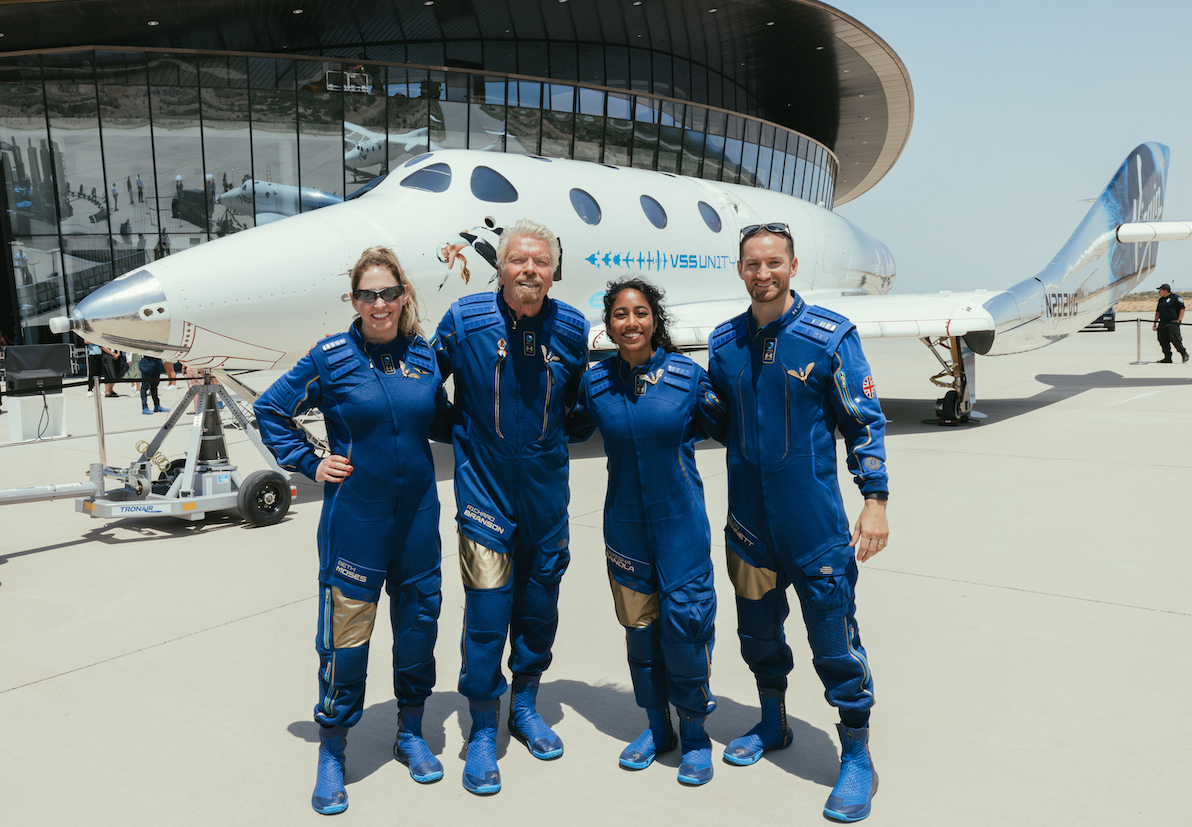 Sir Richard Branson space flight company Virgin Galactic have 600 individuals who have paid deposits for tickets in the range of $200,000 to $250,000.  
Sir Richard Branson, Founder of Virgin Galactic: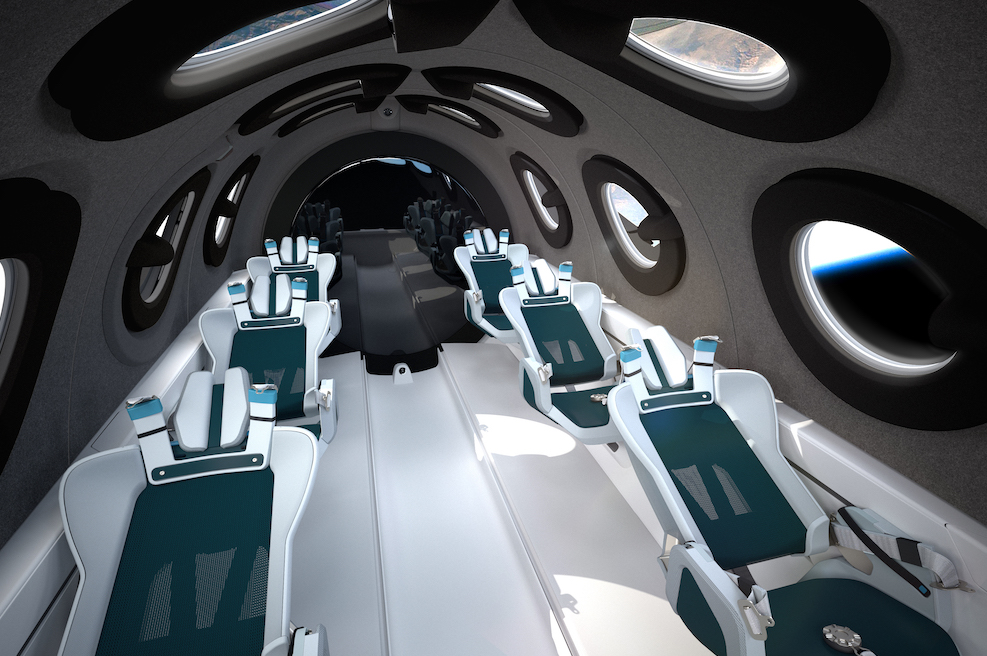 " I really hope that there will be millions of kids all over the world who will be captivated and inspired about the possibility of them going to space one day. "
Sir Richard Branson Space flight on Virgin Galactic:
Jeff Bezos Space flight on Blue Origin:
Billionaires:
---
---
For CEOs, Heads, Senior Management, Market Heads, Desk Heads, Financial Professionals, Investment Managers, Asset Managers, Fund Managers, Hedge Funds, Boutique Funds, Analysts, Advisors, Wealth Managers, Private Bankers, Family Offices, Investment Bankers, Private Equity, Institutional Investors, Professional Investors
Get Ahead in 60 Seconds. Join 10,000 +
Save 2 to 8 hours weekly. Organised for Success.
Subscribe / Sign Up / Contact Us
Caproasia | Driving the future of Asia a financial information technology co. since 2014
Web links may be disabled on mobile for security. Please click on desktop.






---