---
Citi Exits 13 Markets, Sells Citi Australia Consumer Bank to National Australia Bank for $881 Million
Citi, one of the world's largest bank and often referred to as Citibank, has announced the sale of Citi's Australia consumer bank to National Australia Bank (NAB) for $881 million.  Citi Australia consumer business includes A$7.9 billion of residential mortgages, A$9.0 billion of deposits, $4.3 billion of unsecured lending and around 800 Citi employees. Citi Australia's institutional business is not included in the sale and the transaction is expected to occur by March 2022. In April 2021, Citi had announced plans to exit 13 retail markets (consumer business) and to focus on 4 key main hubs – London, UAE, Hong Kong and Singapore. The 13 countries are Australia, Bahrain, China, India, Indonesia, South Korea, Malaysia, the Philippines, Poland, Russia, Taiwan, Thailand and Vietnam. (AUDUSD ~ 0.7349)  Read: Citi Exits 13 Markets
"Citi Exits 13 Markets, Sells Citi Australia Consumer Bank to National Australia Bank for $881 Million"
Citi Australia Institutional Business Remains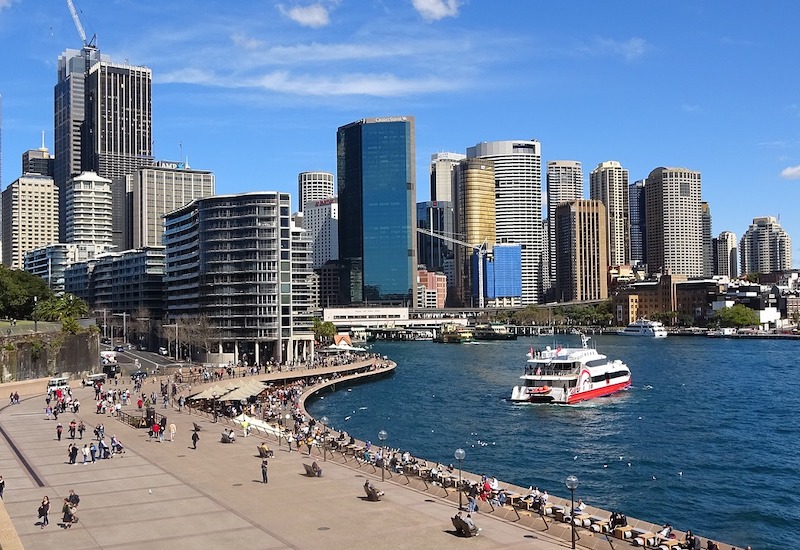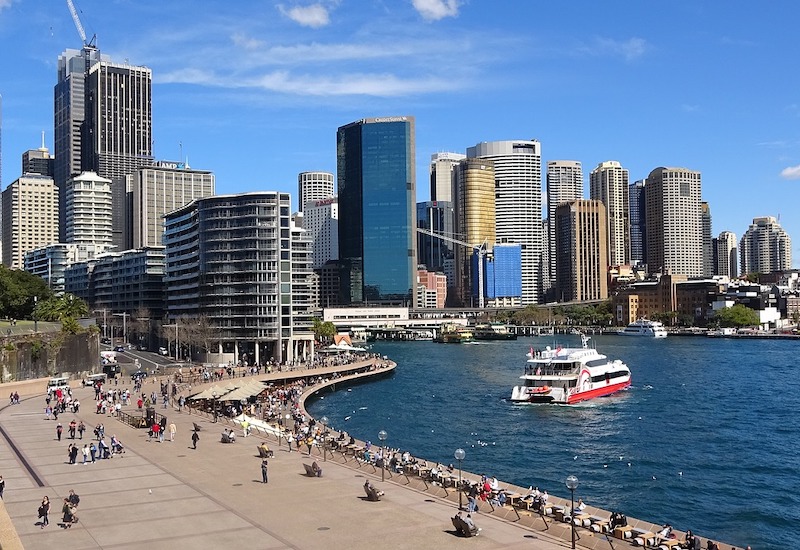 Citi Australia's institutional business provides a comprehensive range of investment and banking services to approximately 1500 corporates, banks, governments and institutional investors in Australia, as well as clients offshore. Services include capital markets and corporate advisory, markets and securities services, commercial banking and treasury and trade solutions.
- Article continues below - Web links may be disabled on mobile for security. Please click on desktop.
Citi Australia Consumer Bank Sale
National Australia Bank (NAB) was selected following an auction process to acquire Citi's consumer business, which includes credit cards, loans, retail banking, mortgages and wealth management solutions for high net worth individuals. The bank is also a credit card provider for some of Australia's leading brands including BOQ, Coles, Kogan, PayPal, Qantas, Suncorp and Virgin Money.
NAB will not be acquiring all of the technology systems or platforms that currently service these portfolios. NAB will enter into a Transitional Services Agreement (TSA) with Citigroup to assist with the integration of the Citigroup business into NAB. The TSA is expected to be in place for approximately 30 months. During this period, NAB will invest in a new technology platform to support the combined unsecured lending business.
Jane Fraser, Citi CEO: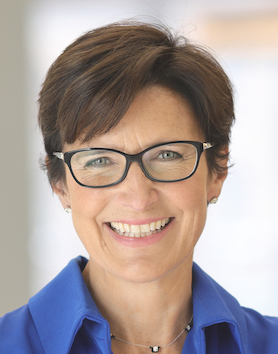 "This is a positive outcome for our clients, our colleagues and for Citi. As this transaction shows, we are moving forward with urgency as we refresh our strategy and execute the decisions we have already made as part of that effort. We are focusing our resources on businesses where we have scale and competitive advantages in order to deliver growth and improved returns over time
In addition to serving our Wealth clients through four global hubs, we will continue to serve our institutional clients in Australia, as we have for nearly a century, and across the greater Asia Pacific region. We are very pleased with the economics of the transaction and we will use the capital generated to invest in our strategic priorities, as well as to continue to return capital to our shareholders."
NAB CEO, Ross McEwan:
"The proposed acquisition of the Citigroup Consumer Business brings scale and deep expertise in unsecured lending, particularly credit cards, which continue to be an important way for customers to make payments and manage their cashflows.  The cards and payments sector is rapidly evolving and access to a greater share of payments and transaction data will help drive product and service innovation across our Personal Banking business and deliver market leading customer experiences.
Citigroup's management team has also built strong white label partnerships with household names in the airline, retail and financial services sectors over many years. This expertise, together with our commitment to deliver market leading products and services, provides an opportunity to grow with existing partners and add new partners."
Citi:
List of Private Banks:
Related:
---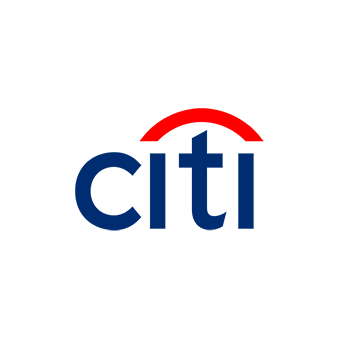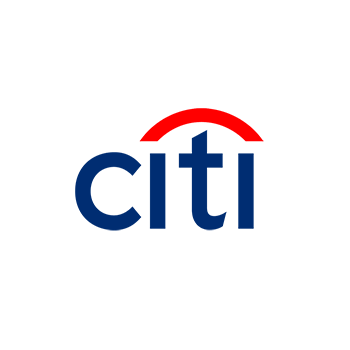 Citigroup
Founded in 1812, Citigroup is one of the world's largest bank with more than 200 million customer accounts and around 200,000 employees in more than 160 countries and jurisdictions.  It is listed on the New York Stock Exchange (NYSE) and has a market capitalization of $124.2 billion (15/12/20).  In 2019, Citigroup reported total revenue of $74.2 billion and net profit of $19.4 billion.
Managing $20 million to $3 billion. Investing $3 million to $300 million.
For Investment Managers, Hedge Funds, Boutique Funds, Private Equity, Venture Capital, Professional Investors, Family Offices, Private Bankers & Advisors, sign up today. Subscribe to Caproasia and receive the latest news, data, insights & reports, events & programs daily at 2 pm.
Join Events & Find Services
Join Investments, Private Wealth, Family Office events in Hong Kong, Singapore, Asia-wide. Find hard-to-find $3 million to $300 million financial & investment services at The Financial Centre | TFC. Find financial, investment, private wealth, family office, real estate, luxury investments, citizenship, law firms & more.  List hard-to-find financial & private wealth services. Have a product launch? Promote a product or service? List your service at The Financial Centre | TFC. Join interviews & editorial and be featured on Caproasia.com or join Investments, Private Wealth, Family Office events. Contact us at
[email protected]
or
[email protected]
Caproasia.com
| The leading source of data, research, information & resource for financial professionals, investment managers, professional investors, family offices & advisors to institutions, billionaires, UHNWs & HNWs. Covering capital markets, investments and private wealth in Asia. How do you invest $3 million to $300 million? How do you manage $20 million to $3 billion of assets?
Quick Links
2021 Data Release
2020 List of Private Banks in Hong Kong
2020 List of Private Banks in Singapore
2020 Top 10 Largest Family Office
2020 Top 10 Largest Multi-Family Offices
2020 Report: Hong Kong Private Banks & Asset Mgmt - $4.49 Trillion
2020 Report: Singapore Asset Mgmt - $3.48 Trillion AUM
For Investors | Professionals | Executives
Latest data, reports, insights, news, events & programs Everyday at 2 pm Direct to your inbox Save 2 to 8 hours per week. Organised for success
Register Below
For CEOs, Heads, Senior Management, Market Heads, Desk Heads, Financial Professionals, Investment Managers, Asset Managers, Fund Managers, Hedge Funds, Boutique Funds, Analysts, Advisors, Wealth Managers, Private Bankers, Family Offices, Investment Bankers, Private Equity, Institutional Investors, Professional Investors
Get Ahead in 60 Seconds. Join 10,000 +
Save 2 to 8 hours weekly. Organised for Success.
Sign Up / Register
Web links may be disabled on mobile for security. Please click on desktop.



---
Caproasia Users
Manage $20 million to $3 billion of assets
Invest $3 million to $300 million
Advise institutions, billionaires, UHNWs & HNWs
Caproasia Platforms | 10,000 Investors & Advisors
Monthly Roundtable & Networking
Family Office Programs
The 2023 Investment Day
28th March 2023 - Hong Kong
4th April 2023 - Singapore
April 2023 - Virtual
6th June 2023 - Hong Kong
13th June 2023 - Singapore
Sept 2023 - Hong Kong
Oct 2023 - Singapore
Oct 2023 - Hong Kong
Visit: The Investment Day | Register: Click here
Caproasia Summits
Contact Us
For Enquiries, Membership
[email protected]
,
[email protected]
For Listing, Subscription
[email protected]
,
[email protected]
For Press Release, send to:
[email protected]
For Events & Webinars
[email protected]
For Media Kit, Advertising, Sponsorships, Partnerships
[email protected]
For Research, Data, Surveys, Reports
[email protected]
For General Enquiries
[email protected]
---
Caproasia | Driving the future of Asia a financial information technology co. since 2014
---