---
BlackRock Appoints Peter Loehnert as Head of iShares and Index Investments for APAC, iShares ETF AUM at $3.03 Trillion
20th August 2021 | Hong Kong
BlackRock, the world's largest asset manager with $9.49 trillion AUM, has appointed Peter Loehnert as Head of iShares and Index Investments for Asia-Pacific, effective 1st October 2021.  Peter Loehnert at BlackRock since 2011 and based in Hong Kong, will grow iShares Exchange Traded Fund (ETF) market share and ETF adoption among investors in Asia-Pacific and institution index mandates.  iShares is the ETF brand of BlackRock, with more than 900+ exchange traded funds (ETFs) and $3.03 trillion AUM (30/6/2021).  (AUM ~ Assets under Management)
" BlackRock Appoints Peter Loehnert as Head of iShares and Index Investments for APAC "
- Article continues below - Web links may be disabled on mobile for security. Please click on desktop.
Peter Loehnert, Head of iShares and Index Investments APAC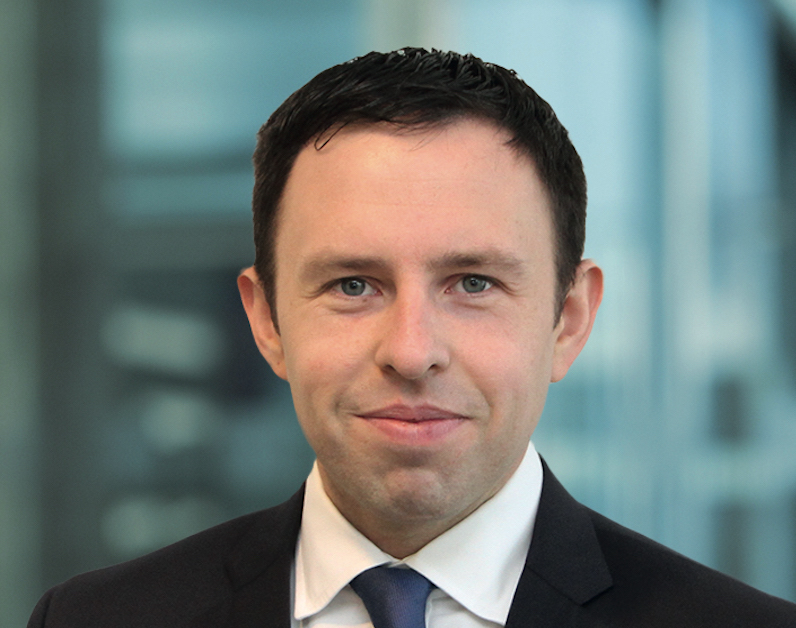 Peter Loehnert joined BlackRock in 2011 and last held the role of Global Co-Head of the Transition Management team (Trading and Liquidity Strategies).  Prior to BlackRock, Peter Loehnert was with Nomura International, Lehman Brothers, Cominvest Asset Management and Commerzbank.
Peter Loehnert appointment as Head of iShares and Index Investments for Asia-Pacific, will be effective on the 1st of October 2021. 
Rachel Lord, BlackRock Chair & Head of Asia-Pacific:
"I am delighted to welcome Peter to Hong Kong to lead Asia-Pacific iShares and Index investments in its next stage of growth. Peter has gained outstanding experience in building our International Cash Management and Global Transitions businesses over the last decade, and developed a strong talent bench in both. He brings a deep understanding of Asian products, markets and client needs, and we look forward to him accelerating the adoption of index products throughout the region." 
Salim Ramji, BlackRock Global Head of iShares & Index Investments:
"Asia is already a critical hub for our wealth and institutional clients in the region to gain access to global exposures through our UCITS and 40 Act ETFs – and more recently through our fast-growing Asia-listed ETFs. Peter's experiences in leading scale investment and client teams and his entrepreneurial spirit will serve us well as we create many millions more clients in the region who can benefit from the convenience, affordability, transparency and resilience of our iShares and index investments." 
Related:
Quick Links
2021 Data Release
2020 List of Private Banks in Hong Kong
2020 List of Private Banks in Singapore
2020 Top 10 Largest Family Office
2020 Top 10 Largest Multi-Family Offices
2020 Report: Hong Kong Private Banks & Asset Mgmt - $4.49 Trillion
2020 Report: Singapore Asset Mgmt - $3.48 Trillion AUM
For Investors | Professionals | Executives
Latest data, reports, insights, news, events & programs Everyday at 2 pm Direct to your inbox Save 2 to 8 hours per week. Organised for success
Register Below
---
Caproasia Users
Manage $20 million to $3 billion of assets
Invest $3 million to $300 million
Advise institutions, billionaires, UHNWs & HNWs
Caproasia Platforms | 10,000 Investors & Advisors
Monthly Roundtable & Networking
Family Office Programs
The 2023 Investment Day
28th March 2023 - Hong Kong
4th April 2023 - Singapore
April 2023 - Virtual
Sept 2023 - Hong Kong
Oct 2023 - Singapore
Oct 2023 - Hong Kong
Visit: The Investment Day | Register: Click here
Caproasia Summits
Contact Us
For Enquiries, Membership mail@caproasia.com, angel@caproasia.com For Listing, Subscription mail@caproasia.com, claire@caproasia.com For Press Release, send to: press@caproasia.com For Events & Webinars events@caproasia.com For Media Kit, Advertising, Sponsorships, Partnerships angel@caproasia.com For Research, Data, Surveys, Reports research@caproasia.com For General Enquiries mail@caproasia.com
---
Make Better Business & Investment Decisions
For CEOs, Heads, Senior Management, Market Heads, Desk Heads, Financial Professionals, Investment Managers, Asset Managers, Fund Managers, Hedge Funds, Boutique Funds, Analysts, Advisors, Wealth Managers, Private Bankers, Family Offices, Investment Bankers, Private Equity, Institutional Investors, Professional Investors
Get Ahead in 60 Seconds. Join 10,000 +
Save 2 to 8 hours weekly. Organised for Success.
Sign Up / Register
Caproasia | Driving the future of Asia a financial information technology co. since 2014
Web links may be disabled on mobile for security. Please click on desktop.



---