---
Goldman Sachs Asset Management Acquires NN Investment Partners with $355 Billion AUM for $1.87 Billion
20th August 2021 | Hong Kong
Goldman Sachs Asset Management with more than $2.3 trillion in assets under supervision, has acquired leading European & Dutch asset manager NN Investment Partners with $355 billion AUM for $1.87 Billion (Fee: 0.52% of AUM).  NN Investment Partners, the asset management business of NN Group based in Prague (Netherlands), has a broad range of equity and fixed income products and is a top-ranked ESG manager in Europe with 75% of $355 billion AUM are ESG integrated.  Goldman Sachs Asset Management will also enter into a long-term strategic partnership agreement with NN Group to manage around $190 billion portfolio of assets.  The transaction is expected to complete by the end of 2022 Q1, with more than 900 professionals in 15 countries from NN Investment Partners to join Goldman Sachs Asset Management.  (AUM ~ Assets under Management, ESG ~ Environmental, Social & Governance)
- Article continues below -
" Goldman Sachs Asset Management Acquires NN Investment Partners with $355 Billion AUM for $1.87 Billion "
Goldman Sachs Asset Management Acquires NN Investment Partners with $355 Billion AUM for $1.87 Billion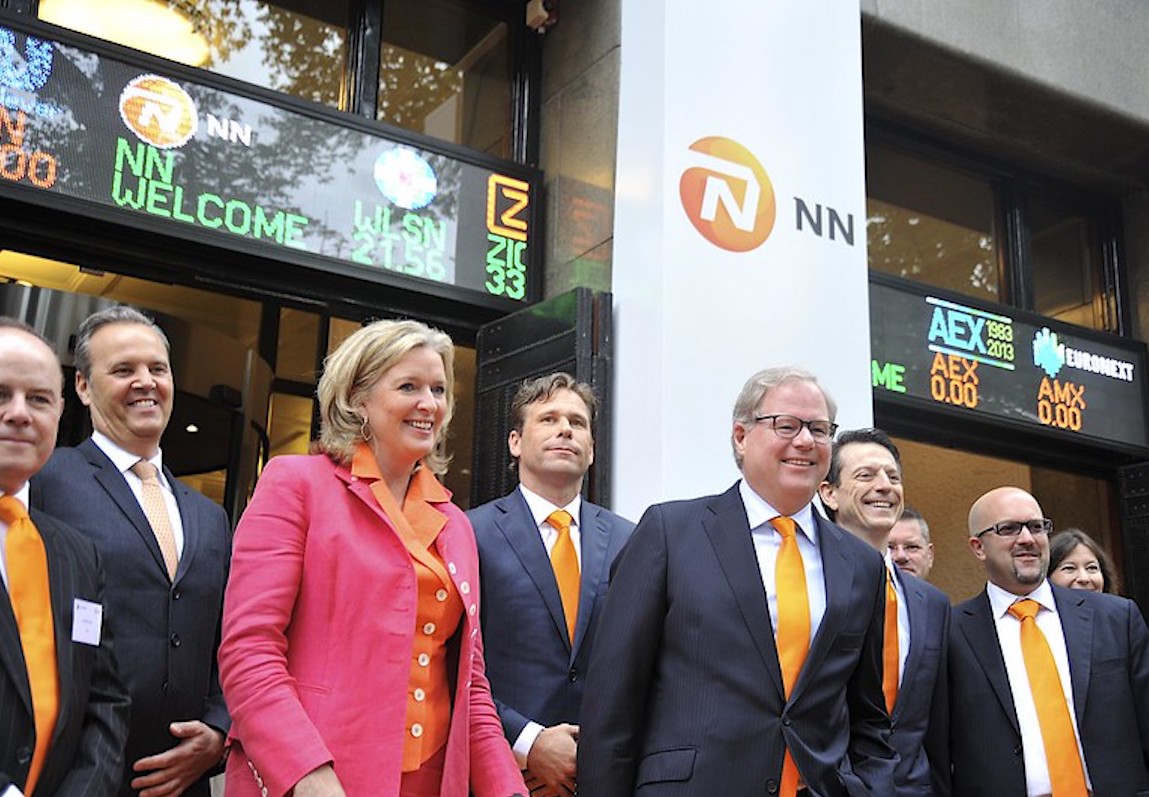 David Solomon, Chairman and Chief Executive Officer of Goldman Sachs:
"This acquisition allows us to accelerate our growth strategy and broaden our asset management platform. NN Investment Partners offers a leading European client franchise and an extension of our strength in insurance asset management. Across NN Investment Partners' offerings they have been successful in integrating sustainability which mirrors our own level of ambition to put responsible investing and stewardship at the heart of our business.
We look forward to partnering with the team at NN Investment Partners as we focus on delivering long-term value to our clients and our shareholders."
David Knibbe, Chief Executive Officer of NN Group: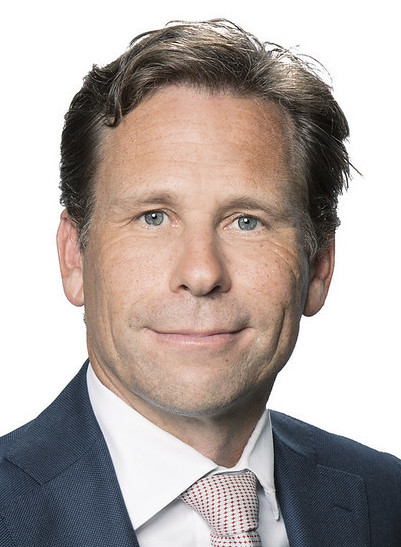 "NN Group and NN Investment Partners have a longstanding and successful shared history. We value this strong and constructive relationship that we have and we look forward to further building on it in a new form. This transaction brings together two international asset managers, each with many decades of investment experience. We have found a strong and professional partner in Goldman Sachs, providing an environment in which our NN Investment Partners colleagues can continue to thrive, while the combined investment expertise and scale will enhance the service offering to NN Investment Partners' clients, including NN Group. 
This transaction will also give NN Group greater optionality to develop a broader range of asset management propositions for our customers. Our approach and ambitions around ESG will remain unchanged and Goldman Sachs shares our commitment to responsible investing. On behalf of the Management Board of NN Group, I would like to thank our colleagues at NN Investment Partners for their drive, commitment and continuing focus on clients."
Related:
About Goldman Sachs
The Goldman Sachs Group, Inc. is a leading global financial institution that delivers a broad range of financial services across investment banking, securities, investment management and consumer banking to a large and diversified client base that includes corporations, financial institutions, governments and individuals. Founded in 1869, the firm is headquartered in New York and maintains offices in all major financial centers around the world.
About Goldman Sachs Asset Management
Bringing together traditional and alternative investments, Goldman Sachs Asset Management provides clients around the world with a dedicated partnership and focus on long-term performance. As the primary investing area within Goldman Sachs, we deliver investment and advisory services for the world's leading institutions, financial advisors and individuals, drawing from our deeply connected global network and tailored expert insights, across every region and market. Driven by a passion for our clients' performance, we seek to build long-term relationships based on conviction, sustainable outcomes, and shared success over time.
About NN Group
NN Group (NN) is an international financial services company, active in 19 countries, with a strong presence in a number of European countries and Japan. With all its employees, the Group provides retirement services, pensions, insurance, investments and banking to approximately 18 million customers. NN Group includes Nationale-Nederlanden, NN, NN Investment Partners, ABN AMRO Insurance, Movir, AZL, BeFrank and OHRA. NN Group is listed on Euronext Amsterdam (NN).
About NN Investment Partners
NN Investment Partners is the asset manager of NN Group N.V., a publicly traded company listed on Euronext Amsterdam. NN Investment Partners is headquartered in The Hague, the Netherlands and manages approximately $355 billion in assets for institutions and individual investors worldwide. NN Investment Partners employs over 900 professionals and has offices in 15 countries, servicing clients across Europe, North America, Latin America, Asia and the Middle East.
Managing $20 million to $3 billion. Investing $3 million to $300 million.
For Investment Managers, Hedge Funds, Boutique Funds, Private Equity, Venture Capital, Professional Investors, Family Offices, Private Bankers & Advisors, sign up today. Subscribe to Caproasia and receive the latest news, data, insights & reports, events & programs daily at 2 pm.
Join Events & Find Services
Join Investments, Private Wealth, Family Office events in Hong Kong, Singapore, Asia-wide. Find hard-to-find $3 million to $300 million financial & investment services at The Financial Centre | TFC. Find financial, investment, private wealth, family office, real estate, luxury investments, citizenship, law firms & more.  List hard-to-find financial & private wealth services. Have a product launch? Promote a product or service? List your service at The Financial Centre | TFC. Join interviews & editorial and be featured on Caproasia.com or join Investments, Private Wealth, Family Office events. Contact us at
[email protected]
or
[email protected]
Caproasia.com
| The leading source of data, research, information & resource for financial professionals, investment managers, professional investors, family offices & advisors to institutions, billionaires, UHNWs & HNWs. Covering capital markets, investments and private wealth in Asia. How do you invest $3 million to $300 million? How do you manage $20 million to $3 billion of assets?
Quick Links
2021 Data Release
2020 List of Private Banks in Hong Kong
2020 List of Private Banks in Singapore
2020 Top 10 Largest Family Office
2020 Top 10 Largest Multi-Family Offices
2020 Report: Hong Kong Private Banks & Asset Mgmt - $4.49 Trillion
2020 Report: Singapore Asset Mgmt - $3.48 Trillion AUM
For Investors | Professionals | Executives
Latest data, reports, insights, news, events & programs Everyday at 2 pm Direct to your inbox Save 2 to 8 hours per week. Organised for success
Register Below
For CEOs, Heads, Senior Management, Market Heads, Desk Heads, Financial Professionals, Investment Managers, Asset Managers, Fund Managers, Hedge Funds, Boutique Funds, Analysts, Advisors, Wealth Managers, Private Bankers, Family Offices, Investment Bankers, Private Equity, Institutional Investors, Professional Investors
Get Ahead in 60 Seconds. Join 10,000 +
Save 2 to 8 hours weekly. Organised for Success.
Sign Up / Register
Web links may be disabled on mobile for security. Please click on desktop.



---
Caproasia Users
Manage $20 million to $3 billion of assets
Invest $3 million to $300 million
Advise institutions, billionaires, UHNWs & HNWs
Caproasia Platforms | 10,000 Investors & Advisors
Monthly Roundtable & Networking
Family Office Programs
The 2023 Investment Day
28th March 2023 - Hong Kong
4th April 2023 - Singapore
April 2023 - Virtual
6th June 2023 - Hong Kong
13th June 2023 - Singapore
Sept 2023 - Hong Kong
Oct 2023 - Singapore
Oct 2023 - Hong Kong
Visit: The Investment Day | Register: Click here
Caproasia Summits
Contact Us
For Enquiries, Membership
[email protected]
,
[email protected]
For Listing, Subscription
[email protected]
,
[email protected]
For Press Release, send to:
[email protected]
For Events & Webinars
[email protected]
For Media Kit, Advertising, Sponsorships, Partnerships
[email protected]
For Research, Data, Surveys, Reports
[email protected]
For General Enquiries
[email protected]
---
Caproasia | Driving the future of Asia a financial information technology co. since 2014
---