---
China Common Prosperity: Pinduoduo Donates $1.5 Billion of Profits to Improve China Agriculture and Help Rural Communities
27th August 2021 | Hong Kong
Pinduoduo, China's largest agriculture and interactive commerce platform, is donating all of 2021 2nd quarter profits and future quarterly profits to a CNY 10 billion ($1.54 billion) initiative to improve agriculture and help rural communities.  The "10 Billion Agriculture Initiative" announced on 24th August 2021, will not be driven by profit or commercial goals, but strive to facilitate the advancement of agritech, promote digital inclusion, and provide agritech talents and workers with greater motivation and a sense of achievement.  With the recent China crackdown on Chinese technology companies, Pinduoduo share price had fallen 60% (Feb: $202.82, $81.08 23/8/21).  After the announcement of the "10 Billion Agriculture Initiative" and in line with China's new message of "Common Prosperity", Pinduoduo share price rose 22.2% from $81.08 to $99.12 within a day (24/8/21).  Read More: China Crackdown | Common Prosperity
" Pinduoduo Donates $1.5 Billion of Profits to Improve China Agriculture and Help Rural Communities "
- Article continues below -
China Common Prosperity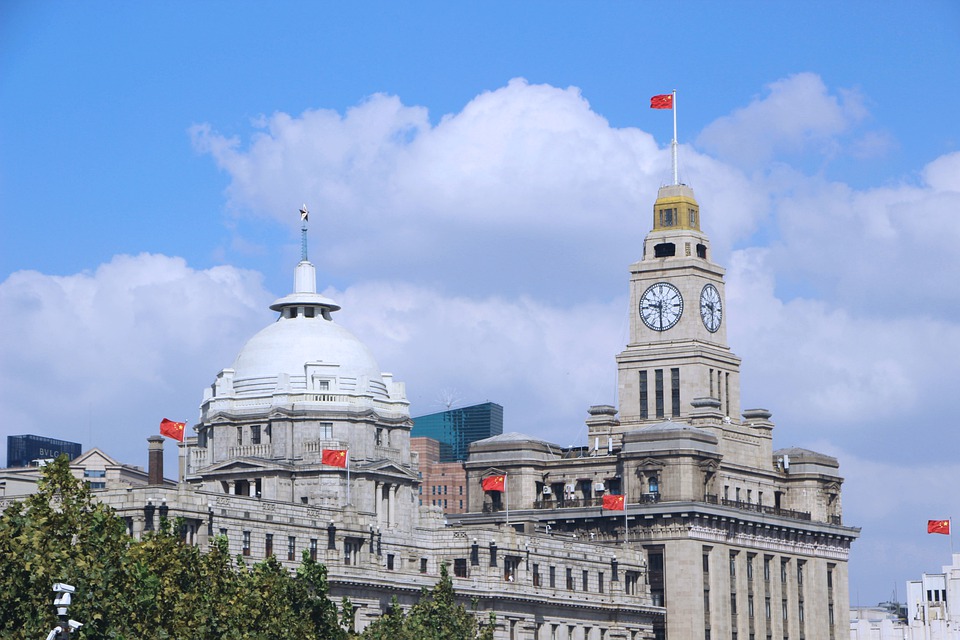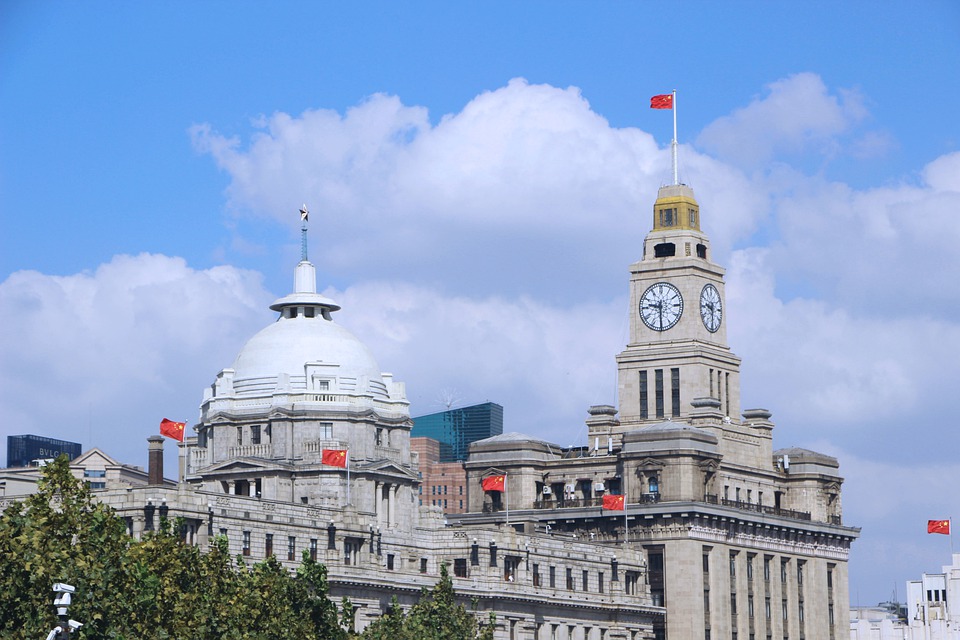 China President Xi Jinping, at the 10th Meeting of China Central Finance and Economics Committee, has announced China's new goal to promote common prosperity for all, not just for a few and not in the form of equal distribution, but common prosperity through a few stages including encouraging hard work and innovation, improving people's livelihood, creating more inclusive & fair conditions to improve education level & development ability, and creating more opportunities for people to get rich.  With the announcement, market analysts and various media reports are anticipating new policies such as higher taxes on high income earners, property tax, inheritance tax, capital gain tax and incentives for charity, philanthropy and corporate social programs. 
Since late 2020, China has increased scrutiny on China technology companies on monopolistic behaviours, security & data privacy, capital-raising practices, cryptocurrencies and operations of financial institutions, strengthening regulations, preventing excessive marketing approaches such as using soft pornography involving children & minor to drive usage of platforms and to tackle anti-competitive behaviours. Read More: China Crackdown | Common Prosperity
Pinduoduo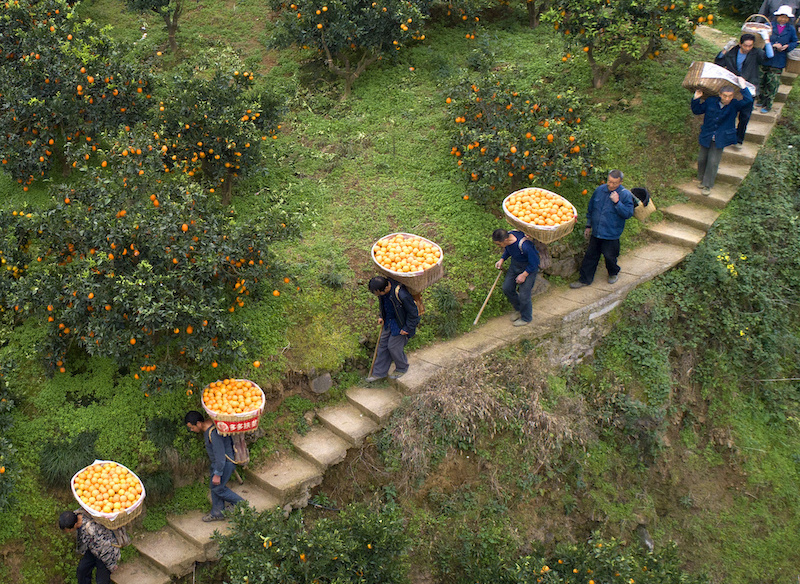 Pinduoduo is China's largest agriculture and interactive commerce platform.  In 2021 Q2, Pinduoduo reported revenue of $13.5 billion and net profit of $309.4 million.  Pinduoduo also reported average monthly active users of 738.5 million and active buyers of 849.9 million over the last 12 months period.
Lei Chen, Chairman and CEO of Pinduoduo:
"Agriculture has long been at the core of Pinduoduo's corporate mission and strategy and the '10 Billion Agriculture Initiative' we announced today is a way for us to deepen our support for agricultural modernization and rural vitalization.  Investing in agriculture pays off for everyone because agriculture is the nexus of food security and quality, public health and environmental sustainability."
Tony Ma, Vice President of Finance of Pinduoduo:
We continued to deliver strong execution in the quarter. Our total revenues, excluding contribution from merchandise sales, for the second quarter 2021 increased 73% from the prior year. Agriculture remains our strategic priority, and we are committed to patient and continued investment in agriculture."
Related:
Managing $20 million to $3 billion. Investing $3 million to $300 million.
For Investment Managers, Hedge Funds, Boutique Funds, Private Equity, Venture Capital, Professional Investors, Family Offices, Private Bankers & Advisors, sign up today. Subscribe to Caproasia and receive the latest news, data, insights & reports, events & programs daily at 2 pm.
Join Events & Find Services
Join Investments, Private Wealth, Family Office events in Hong Kong, Singapore, Asia-wide. Find hard-to-find $3 million to $300 million financial & investment services at The Financial Centre | TFC. Find financial, investment, private wealth, family office, real estate, luxury investments, citizenship, law firms & more.  List hard-to-find financial & private wealth services. Have a product launch? Promote a product or service? List your service at The Financial Centre | TFC. Join interviews & editorial and be featured on Caproasia.com or join Investments, Private Wealth, Family Office events. Contact us at
[email protected]
or
[email protected]
Caproasia.com
| The leading source of data, research, information & resource for financial professionals, investment managers, professional investors, family offices & advisors to institutions, billionaires, UHNWs & HNWs. Covering capital markets, investments and private wealth in Asia. How do you invest $3 million to $300 million? How do you manage $20 million to $3 billion of assets?
Quick Links
2021 Data Release
2020 List of Private Banks in Hong Kong
2020 List of Private Banks in Singapore
2020 Top 10 Largest Family Office
2020 Top 10 Largest Multi-Family Offices
2020 Report: Hong Kong Private Banks & Asset Mgmt - $4.49 Trillion
2020 Report: Singapore Asset Mgmt - $3.48 Trillion AUM
For Investors | Professionals | Executives
Latest data, reports, insights, news, events & programs Everyday at 2 pm Direct to your inbox Save 2 to 8 hours per week. Organised for success
Register Below
For CEOs, Heads, Senior Management, Market Heads, Desk Heads, Financial Professionals, Investment Managers, Asset Managers, Fund Managers, Hedge Funds, Boutique Funds, Analysts, Advisors, Wealth Managers, Private Bankers, Family Offices, Investment Bankers, Private Equity, Institutional Investors, Professional Investors
Get Ahead in 60 Seconds. Join 10,000 +
Save 2 to 8 hours weekly. Organised for Success.
Sign Up / Register
Web links may be disabled on mobile for security. Please click on desktop.



---
Caproasia Users
Manage $20 million to $3 billion of assets
Invest $3 million to $300 million
Advise institutions, billionaires, UHNWs & HNWs
Caproasia Platforms | 11,000 Investors & Advisors
Monthly Roundtable & Networking
Family Office Programs
The 2024 Investment Day
March 2024 - Hong Kong
March 2024 - Singapore
June 2024 - Hong Kong
June 2024 - Singapore
Sept 2024 - Hong Kong
Sept 2024 - Singapore
Visit: The Investment Day | Register: Click here
Caproasia Summits
Contact Us
For Enquiries, Membership
[email protected]
,
[email protected]
For Listing, Subscription
[email protected]
,
[email protected]
For Press Release, send to:
[email protected]
For Events & Webinars
[email protected]
For Media Kit, Advertising, Sponsorships, Partnerships
[email protected]
For Research, Data, Surveys, Reports
[email protected]
For General Enquiries
[email protected]
---
Caproasia | Driving the future of Asia a financial information technology co. since 2014
---