Caproasia.com | The leading source of data, research, information & resource for financial professionals, institutional investors, professional investors and private investors (UHNWs, & HNWs). Covering capital markets, investments and private wealth in Asia. How do you invest $3 million to $300 million? How do you manage $20 million to $3 billion of assets? This site is for accredited investors, professional investors, investment managers and financial professionals only. You should have assets around $3 million to $300 million or managing $20 million to $3 billion.
---
$173 Billion Moderna CEO Forecasts COVID-19 Vaccines to be Sufficient for 7.4 Billion People by Mid-2022
24th September 2021 | Hong Kong
Leading COVID-19 vaccine pharmaceutical & biotechnology company Moderna CEO Stephane Bancel is forecasting COVID-19 vaccines to be sufficient for all human population of 7.4 billion people by mid-2022. In an interview with a Swiss newspaper, Moderna CEO Stephane Bancel also highlighted "those who do not get vaccinated will immunise naturally because the Delta variant is so contagious." In 2021, Moderna stock price has increased from 387% in 2021 ($111 to $430, 1/1/21 to 24/9/21) and the market capitalization of Moderna is now at $173 billion (24/9/21).
" $173 Billion Moderna CEO Forecast COVID-19 Vaccines to be Sufficient for 7.4 Billion People by Mid-2022 "
Moderna, $173 Billion Pharmaceutical & Biotechnology Company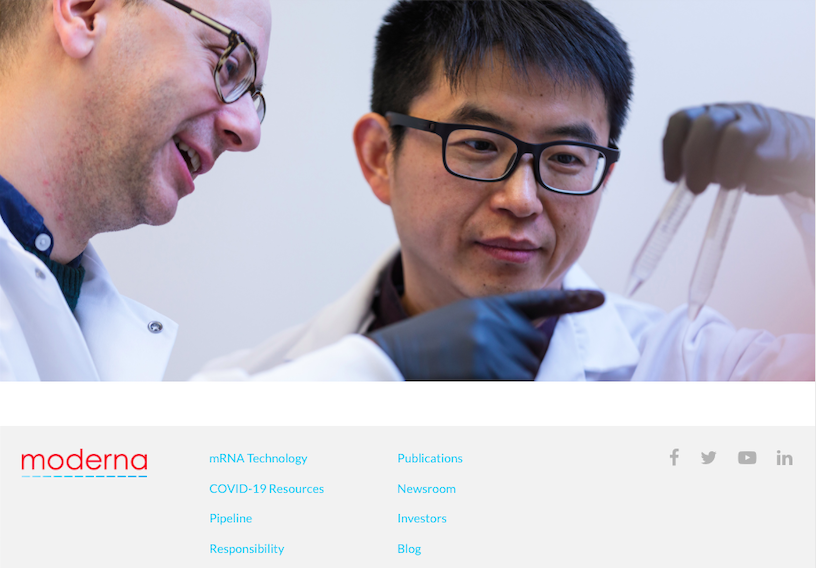 Moderna is a pharmaceutical and biotechnology company founded in 2010. In 2018, Moderna became publicly listed on NASDAQ, raising $604 million in the largest biotech IPO deal. (IPO ~ Initial Public Offering)
About Moderna
In 10 years since its inception, Moderna has transformed from a science research-stage company advancing programs in the field of messenger RNA (mRNA), to an enterprise with a diverse clinical portfolio of vaccines and therapeutics across six modalities, a broad intellectual property portfolio in areas including mRNA and lipid nanoparticle formulation, and an integrated manufacturing plant that allows for both clinical and commercial production at scale and at unprecedented speed. Moderna maintains alliances with a broad range of domestic and overseas government and commercial collaborators, which has allowed for the pursuit of both groundbreaking science and rapid scaling of manufacturing. Most recently, Moderna's capabilities have come together to allow the authorized use of one of the earliest and most-effective vaccines against the COVID-19 pandemic.
Moderna's mRNA platform builds on continuous advances in basic and applied mRNA science, delivery technology and manufacturing, and has allowed the development of therapeutics and vaccines for infectious diseases, immuno-oncology, rare diseases, cardiovascular diseases and auto-immune diseases. Moderna has been named a top biopharmaceutical employer by Science for the past six years. To learn more, visit www.modernatx.com
Data Release
Caproasia Platforms:
Caproasia Events & Coverage:
---
Caproasia.com | The leading financial website for financial professionals, professional investors and HNW investors. Covering capital markets, investments and private wealth in Asia. How do you invest $3 million to $300 million? How do you manage $20 million to $3 billion of assets? Quicklinks: Caproasia Access | TFC | Caproasia | Jobs
Join 14,000+ leading financial professionals and professional investors in Asia. Stay ahead of your peers & competition. For press release, email to press@caproasia.com For editorial, media kit, listing on TFC, events, seminars or research & data services, email to mail@caproasia.com
---