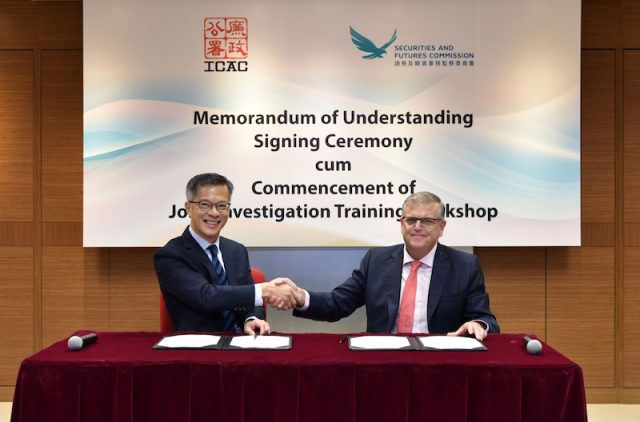 ---
Former Executives of Hong Kong Financial Group Convoy Global Convicted of Fraud, $6.37 Million in Commission for Bonds Placement
24th September 2021 | Hong Kong
Hong Kong district court has convicted 4 executives including 2 senior executives of Hong Kong financial group Convoy Global for conspiring to defraud the company, board of directors, shareholders over the placement of bonds issued by Convoy Global and receiving commission of $6.37 million (HKD 49.6 million) for the transaction. Hong Kong Deputy Judge Newman Wong found former executives of Convoy Global (Mak Kwong Yiu – Executive Director, Chan Lai Yee – Executive Director, Wong Shuk On – Manager) and Lee Yick Ming General Manager of Gransing Securities, to have conspired to arrange Convoy Global to engage Gransing and Convoy Investment Services as the placing agent and sub-placing agent of its bonds placement, when the bonds were solely placed by Convoy Investment Services. The transaction earns a commission of $6.37 million (HKD 49.6 million) as sub-placing fee of the bonds placement via Gransing. The Court found Convoy Investment Services as the actual bond placing agent and the 4 executives had concealed the information from Convoy Global's board of directors & shareholders and Stock Exchange of Hong Kong. The case will be heard on 9th October 2021 for mitigation and sentencing.
" Former Executives of Hong Kong Financial Group Convoy Global Convicted of Fraud, $6.37 Million in Commission for Bonds Placement "
---
Web links may be disabled on mobile for security. Please click on desktop.


---
Hong Kong SFC & ICAC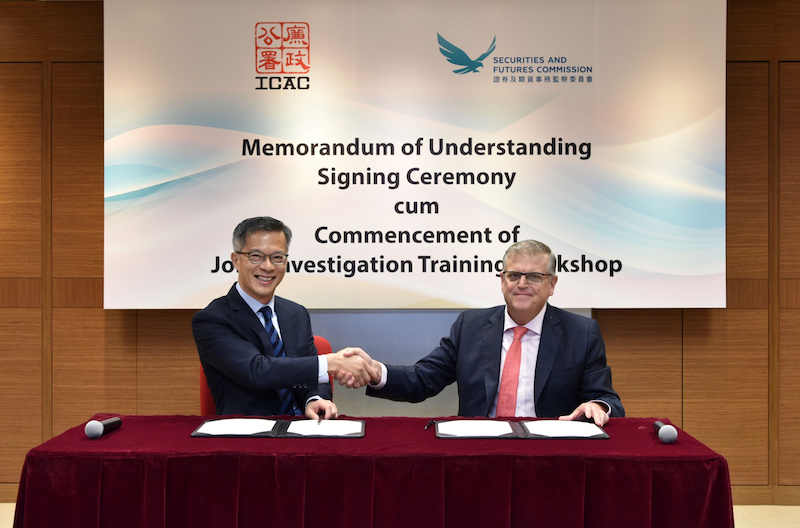 In 2017, Hong Kong Securities and Futures Commission (SFC) and the Independent Commission Against Corruption (ICAC) had conducted a joint operation, and the 4 executives were subsequently charged by ICAC.
Convoy Global Holdings Limited was formerly known as Convoy Financial Holdings Limited.
Related:
---
For CEOs, Heads, Senior Management, Market Heads, Desk Heads, Financial Professionals, Investment Managers, Asset Managers, Fund Managers, Hedge Funds, Boutique Funds, Analysts, Advisors, Wealth Managers, Private Bankers, Family Offices, Investment Bankers, Private Equity, Institutional Investors, Professional Investors
Sign Up / Contact Us
Caproasia | Get Ahead in 60 Seconds. Join 10,000 +
Caproasia | Driving the future of Asia
a financial information technology co. since 2014
Web links may be disabled on mobile for security. Please click on desktop.





---
Caproasia.com
| The leading financial website for investment managers, professional investors, UHNW & HNW investors and advisors to institutions, billionaires, UHNWs & HNWs.
Covering capital markets, investments and private wealth in Asia. How do you invest $3 million to $300 million? How do you manage $20 million to $3 billion of assets?
Caproasia
is a financial information technology co. founded in 2014. We have 4 businesses in Media, Information, Services and Technology. We created 3 solutions: Membership, Events & Platforms to drive investment decisions in Asia through information, services, technology & people, that impact economies, societies & people. Our Mission: Driving the future of Asia For 2022 Investment Day: mail@caproasia.com For Family Office, Professional Investor, HNW Investor Events: mail@caproasia.com For Membership, Events, Networking, Roundtable, Summits: mail@caproasia.com For Investment Relations Network: mail@caproasia.com For Platforms, Media Kit, Advertising, Campaigns, Partnerships: angel@caproasia.com For press release: press@caproasia.com For all other enquiries: mail@caproasia.com
---
Caproasia Users
Manage $20 million to $3 billion of assets
Invest $3 million to $300 million
Advise institutions, billionaires, UHNWs & HNWs
Learn More | Caproasia Users
Caproasia Platforms | Join 10,000 Investors & Advisors
Monthly Networking & Roundtables:
Membership | Join a Powerful Network:
Family Office Programs:
Caproasia Summits:
Special Coverage