---
France Financial Crime Agency Fines Credit Suisse $237 Million in Penalty for Tax Charges, Cross-Border Private Banking Service to Clients & Avoiding Tax
28th October 2022 | Hong Kong
France's national financial crime agency (Parquet National Financier, PNF) has fined Credit Suisse a total of $237 million in penalty for tax charges, providing cross-border private banking service to French clients and with client avoiding tax (as a result).  In 2016, Parquet National Financier (PNF) started the investigation on Credit Suisse providing cross-border private banking service to French clients, and helping them to avoid tax through foreign bank accounts.  The fine of $237 million (EUR 238 million) comprised of giving up EUR 65.6 million in profits, additional payment of EUR 57.4 million, and EUR 115 million to French government for damages.  Credit Suisse: "The settlement does not comprise a recognition of criminal liability. The bank is pleased to resolve this matter, which marks another important step in the proactive resolution of litigation and legacy issues."  Earlier in October 2022, Credit Suisse had won a United States verdict for their foreign exchange (FX) price rigging lawsuit with potential $19 billion damages, with 15 other banks having paid a total of $2.3 billion to settle the lawsuits.  See more below on Credit Suisse lawsuits. 
" France Financial Crime Agency Fines Credit Suisse $237 Million in Penalty for Tax Charges, Cross-Border Private Banking Service to Clients & Avoiding Tax "
Ads & Announcements
The 2023 Investment Day | HK & SG
-
Visit & Register here
Where do you invest $250k, $1 million, $10 million, $100 million or $1 billion? Can you generate IRR of 10% / 15% / 20% or more? Private Equity, Hedge Funds, Boutique Funds, Private Markets & more. Taking place on 28th March 2023 in Hong Kong, 4th April 2023 in Singapore, and Virtual Investment Day in April 2023.




Credit Suisse Wins United States FX Price-Rigging Lawsuit, 15 Banks Paid $2.31 Billion in Settlement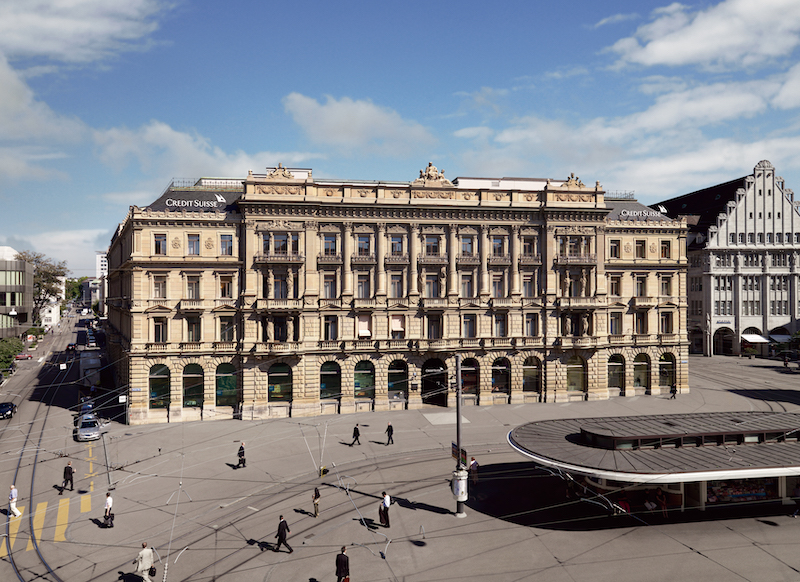 Credit Suisse has won a United States verdict for their foreign exchange (FX) price rigging lawsuit with potential $19 billion damages, with 15 other banks having paid a total of $2.3 billion to settle the lawsuits.  Public pension funds and clients had sued a total of 16 banks including Credit Suisse for traders using chat groups to fix prices.    Earlier in June 2022, 13 banks including UBS, BNP Paribas, Bank of America and Barclays have agreed to pay $91 million in an investor class action settlement (New York, United States federal court) for Singapore interest rate rigging conspiracy.  6 defendants who have already agreed to pay the settlement of $64 million are Credit Suisse, Deutsche Bank, HSBC, ING, Citibank & JP Morgan.  Both settlements bring the total number of banks involved to 19, and the total settlement of $155 million.   Credit Suisse: "Credit Suisse is extremely pleased that the jury agreed with us that plaintiffs' case had no merit."
Earlier in October 2022, Credit Suisse reached a $495 million settlement ($300 million in restitution for investors) for fraud in the sale of toxic mortgage-backed securities between 2006 to 2007 (before the 2008 Global Financial Crisis), with Credit Suisse paying a total $5.875 billion fine since 2017 (United States Department of Justice $5.28 billion in 2017; New York Department of Justice $10 million in 2018, New Jersey Attorney General Office $495 million in 2022).  Credit Suisse will make a one-time payment of $495 million to fully resolve claims tied to more than $10 billion.
Also in October 2022, Credit Suisse is reported to be under investigation by the United States authorities (Department of Justice) for helping clients evade tax, continuing to do so after the 2014 tax settlement fine of $2.6 billion.  The investigation is focused on clients in United States (with South American Passports). 
In September 2022, Credit Suisse reached a $32.5 million settlement shareholders's lawsuit for misleading shareholders (United States District Court in Manhattan) on strong risk management, including exposure to collapsed $120 billion Archegos family office & $10 billion Greensill Funds.  In December 2021, Credit Suisse fired 2 investment managers (Portfolio Manager & Head of Fixed Income) who were involved in the failed $10 billion Greenhill Fund.  Credit Suisse was hit by the troubled Greensill $10 billion supply-chain financing fund, which was introduced as a safe investment product to many of its institutional clients including pension funds and sovereign wealth funds.  In 2022 April, Credit Suisse Life Bermuda lost a $500 million lawsuit to former Georgian Prime Minister Bidzina Ivanishvili for illegal trades by former Credit Suisse Private Banker Patrice Lescaudron that resulted in hundreds of millions of losses.  In 2018, former Credit Suisse Private Banker Patrice Lescaudron was convicted in Switzerland for forging client signatures to 5 years imprisonment, and later committed suicide in 2020.  In September 2022, Bidzina Ivanishvili sued Credit Suisse Trust in Singapore for losing $1.27 billion for failing to safeguard his investments in a fraud committed by former Switzerland-based private banker Patrice Lescaudron.  The trial began in Singapore on the 5th of September 2022.  At the opening statement, Credit Suisse Trust had calculated the losses at $818.2 million, instead of the estimate of $1.27 billion by Bidzina Ivanishvili. 
In July 2022, Credit Suisse had been fined $2.1 million by a federal criminal court (Switzerland) for money laundering linked to a Bulgarian cocaine trafficking crime ring, with a further payment of around $20 million to be paid to the Swiss government and a former Credit Suisse employee sentenced to 20 months imprisonment.  The case happened more than 14 years ago and Credit Suisse will appeal the court decision.  Credit Suisse Statement: "Credit Suisse Group has taken note of the Swiss Federal Criminal Court's decision to impose a fine of CHF 2 million against Credit Suisse AG for certain historical organizational inadequacies (article 102 of the Swiss Criminal Code) for the period between July 2007 and December 2008. The investigation dates back more than 14 years. The bank will appeal the decision.
Credit Suisse
Credit Suisse is one of the world's leading financial services providers. The bank's strategy builds on its core strengths: its position as a leading wealth manager, its specialist investment banking capabilities and asset management capabilities and its strong presence in its home market of Switzerland. Credit Suisse seeks to follow a balanced approach to wealth management, aiming to capitalize on both the large pool of wealth within mature markets as well as the significant growth in wealth in Asia Pacific and other emerging markets, while also serving key developed markets with an emphasis on Switzerland. The bank employs more than 50,000 people. The registered shares (CSGN) of Credit Suisse Group AG, are listed in Switzerland and, in the form of American Depositary Shares (CS), in New York. Further information about Credit Suisse can be found at www.credit-suisse.com.
---
---
For CEOs, Heads, Senior Management, Market Heads, Desk Heads, Financial Professionals, Investment Managers, Asset Managers, Fund Managers, Hedge Funds, Boutique Funds, Analysts, Advisors, Wealth Managers, Private Bankers, Family Offices, Investment Bankers, Private Equity, Institutional Investors, Professional Investors
Get Ahead in 60 Seconds. Join 10,000 +
Save 2 to 8 hours weekly. Organised for Success.
Subscribe / Sign Up / Contact Us
Caproasia | Driving the future of Asia a financial information technology co. since 2014
Web links may be disabled on mobile for security. Please click on desktop.




---