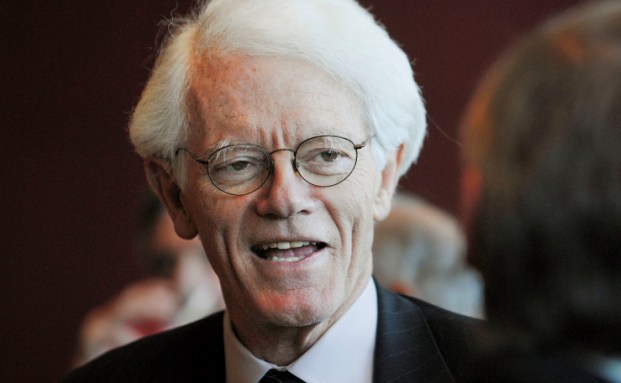 ---
Who is Peter Lynch?
Peter Lynch is the legendary fund manager of Fidelity Magellan Fund.
In 1977, Peter Lynch was named the head of Magellan Fund with a fund size of $18 Million, taking over the portfolio from Edward Crosby Johnson III (President, Chairman & CEO Fidelity Investments).
Why is he impressive?
He grew the fund sized from a paltry $18 Million fund size to a massive $14 Billion from 1977 to 1990, a 13 year period with an astounding 777 times increase in asset value. During the 13 year period, the Magellan fund averaged an impressive 29.2% return yearly.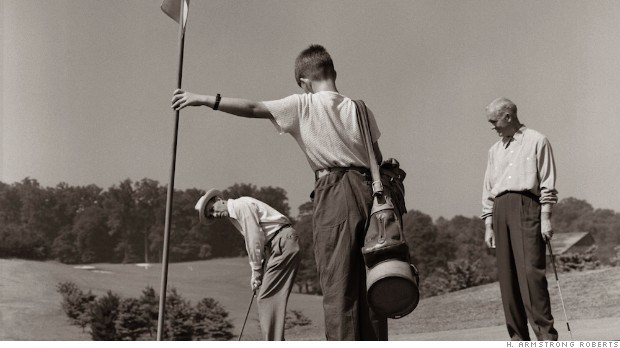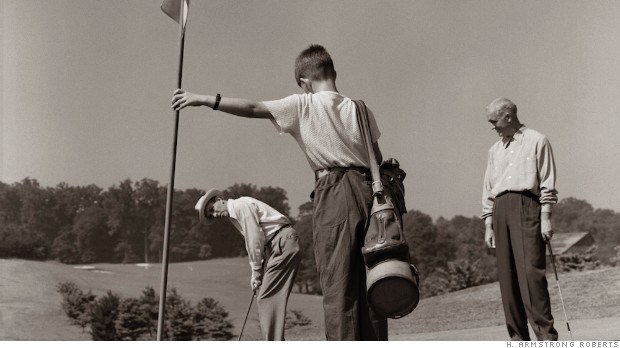 - Article continues below -
Why should we know him?
He was a caddie at Brae Burn Country Club in Newton, Massachusetts, United States. Peter Lynch was a regular caddie for the then Fidelity Investment's president, a notable consideration to him being hired as an intern with Fidelity Investments in 1966.
What did he do when he was with Fidelity?
He researched on a few sectors and after a 2 year military involvement, he returned to Fidelity Investments as a permanent employee. He continued his research role until 1974 where he became Director of Research till 1977. The rest is history as he became the star portfolio manager for Magellan fund.


What is he doing now?
He is Vice Chairman of Fidelity Management & Research Co and continues to mentor young analysts. Peter Lynch is also greatly involved in philanthropy works. His notable contribution is through the Lynch Foundation valued at $125 Million, giving away $8 Million in 2013 and has made $80 Million in grants. The foundation supports education, religious organisations, cultural & historic organisations, hospitals and medical research. He had also donated $10 Million to his alma mater, Boston College – the School of Education is named after his family.
Keynotes
~ " Invest in what you Know " – Peter Lynch's investment principle
~ " One Up on Wall Street " – Co-Author
~ " Beating the Street " – Co-Author
~ " Learn to Earn " – Co-Author
~ Worth $352 Million in 2006
Managing $20 million to $3 billion. Investing $3 million to $300 million.
For Investment Managers, Hedge Funds, Boutique Funds, Private Equity, Venture Capital, Professional Investors, Family Offices, Private Bankers & Advisors, sign up today. Subscribe to Caproasia and receive the latest news, data, insights & reports, events & programs daily at 2 pm.
Join Events & Find Services
Join Investments, Private Wealth, Family Office events in Hong Kong, Singapore, Asia-wide. Find hard-to-find $3 million to $300 million financial & investment services at The Financial Centre | TFC. Find financial, investment, private wealth, family office, real estate, luxury investments, citizenship, law firms & more.  List hard-to-find financial & private wealth services. Have a product launch? Promote a product or service? List your service at The Financial Centre | TFC. Join interviews & editorial and be featured on Caproasia.com or join Investments, Private Wealth, Family Office events. Contact us at
[email protected]
or
[email protected]
Caproasia.com
| The leading source of data, research, information & resource for financial professionals, investment managers, professional investors, family offices & advisors to institutions, billionaires, UHNWs & HNWs. Covering capital markets, investments and private wealth in Asia. How do you invest $3 million to $300 million? How do you manage $20 million to $3 billion of assets?
Quick Links
2021 Data Release
2020 List of Private Banks in Hong Kong
2020 List of Private Banks in Singapore
2020 Top 10 Largest Family Office
2020 Top 10 Largest Multi-Family Offices
2020 Report: Hong Kong Private Banks & Asset Mgmt - $4.49 Trillion
2020 Report: Singapore Asset Mgmt - $3.48 Trillion AUM
For Investors | Professionals | Executives
Latest data, reports, insights, news, events & programs Everyday at 2 pm Direct to your inbox Save 2 to 8 hours per week. Organised for success
Register Below
For CEOs, Heads, Senior Management, Market Heads, Desk Heads, Financial Professionals, Investment Managers, Asset Managers, Fund Managers, Hedge Funds, Boutique Funds, Analysts, Advisors, Wealth Managers, Private Bankers, Family Offices, Investment Bankers, Private Equity, Institutional Investors, Professional Investors
Get Ahead in 60 Seconds. Join 10,000 +
Save 2 to 8 hours weekly. Organised for Success.
Sign Up / Register
Web links may be disabled on mobile for security. Please click on desktop.



---
Caproasia Users
Manage $20 million to $3 billion of assets
Invest $3 million to $300 million
Advise institutions, billionaires, UHNWs & HNWs
Caproasia Platforms | 11,000 Investors & Advisors
Monthly Roundtable & Networking
Family Office Programs
The 2024 Investment Day
March 2024 - Hong Kong
March 2024 - Singapore
June 2024 - Hong Kong
June 2024 - Singapore
Sept 2024 - Hong Kong
Sept 2024 - Singapore
Visit: The Investment Day | Register: Click here
Caproasia Summits
Contact Us
For Enquiries, Membership
[email protected]
,
[email protected]
For Listing, Subscription
[email protected]
,
[email protected]
For Press Release, send to:
[email protected]
For Events & Webinars
[email protected]
For Media Kit, Advertising, Sponsorships, Partnerships
[email protected]
For Research, Data, Surveys, Reports
[email protected]
For General Enquiries
[email protected]
---
Caproasia | Driving the future of Asia a financial information technology co. since 2014
---