Caproasia.com | The leading source of data, research, information & resource for financial professionals, institutional investors, professional investors and private investors (UHNWs, & HNWs). Covering capital markets, investments and private wealth in Asia. How do you invest $3 million to $300 million? How do you manage $20 million to $3 billion of assets? This site is for accredited investors, professional investors, investment managers and financial professionals only. You should have assets around $3 million to $300 million or managing $20 million to $3 billion.
---
Hang Seng Bank Profit Up 23% to HKD 11.6 Billion
Hang Seng Bank profit rose 23% to HKD 11.6 billion. Retail Banking and Wealth Management businesses contributed HKD 6.2 billion or 53.6% to total profit before tax. Investment services income generated HKD 1.9 billion while Insurance income produced HKD 2.5 billion.
" Retail Banking and Wealth Management businesses contributed HKD 6.2 billion or 53.6% to bottomline "
In April 2017, Hang Seng Bank have launched the first public fund on the Mainland in with the the establishment of Hang Seng Qianhai Fund Management Company Limited. This is the first foreign-majority-owned joint venture fund management company established on the Mainland under the Mainland and Hong Kong Closer Economic Partnership Arrangement (CEPA))
Source: Official Press Release
About Hang Seng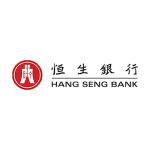 Founded in 1933, Hang Seng is one of Hong Kong's largest listed companies. Our market capitalisation as at 31 December 2016 was HKD275.9 billion. In keeping with our name, which means "ever-growing" in Chinese, we are growing alongside our customers. The Bank's major business activities comprise retail banking and wealth management, commercial banking, global banking and markets, and private banking. The Bank also offers a comprehensive range of renminbi services.
Since our founding, our main focus has been the pursuit of excellence for our customers. In Hong Kong, our vast network of around 260 service outlets provides you with quality services. Established on 28 May 2007, our wholly owned subsidiary Hang Seng Bank (China) Limited operates a mainland China network with outlets in Beijing, Shanghai, Guangzhou, Shenzhen, Fuzhou, Nanjing, Dongguan, Hangzhou, Ningbo, Tianjin, Kunming, Xiamen, Chengdu, Jinan, Foshan, Zhongshan, Huizhou, Zhuhai, Jiangmen and Shantou.
Origin : Hong Kong
Assets : HKD 20,347 billion
Revenue : HKD 20,347 million
Employees : 9,680
Official Website: www.bank.hangseng.com
Data Release
Caproasia Platforms:
Caproasia Events & Coverage:
---
Caproasia.com | The leading financial website for financial professionals, professional investors and HNW investors. Covering capital markets, investments and private wealth in Asia. How do you invest $3 million to $300 million? How do you manage $20 million to $3 billion of assets? Quicklinks: Caproasia Access | TFC | Caproasia | Jobs
Join 14,000+ leading financial professionals and professional investors in Asia. Stay ahead of your peers & competition. For press release, email to press@caproasia.com For editorial, media kit, listing on TFC, events, seminars or research & data services, email to mail@caproasia.com
---