Caproasia.com | The leading source of data, research, information & resource for investment managers, professional investors, UHNW & HNW investors, and advisors to institutions, billionaires, UHNWs & HNWs. Covering capital markets, investments and private wealth in Asia. How do you invest $3 million to $300 million? How do you manage $20 million to $3 billion of assets? Caproasia -
Learn more
This site is for accredited investors, professional investors, investment managers and financial professionals only. You should have assets around $3 million to $300 million or managing $20 million to $3 billion.


---
UBS Nominates Jeremy Anderson and Fred Hu for Election to the Board
UBS Group is nominating Jeremy Anderson and Fred Hu for election as new members of the Board of Directors at the Annual General Meeting on 3rd May 2018.
" Jeremy Anderson and Fred Hu Nominated to UBS Board "
Jeremy Anderson is a former Chairman of Global Financial Services at KPMG International from 2010 until November 2017. Prior to that, he held various senior positions at KPMG. Anderson was lead KPMG's UK Financial Services Practice in 2004 and appointed as European head of this area in 2006, and global head in 2010.
Fred Hu is Chairman of Primavera Capital Group, private equity firm based in China and Hong Kong, since 2010. Before founded Primavera, Hu previously worked at Goldman Sachs and he held various senior positions from 1997 to 2010. Prior to that, he worked as an economist at the International Monetary Fund in Washington and formerly the co-director of the National Center for Economic Research and a professor at Tsinghua University.
William G. Parrett will step down as a member of the Board of Directors as he was elected as Chairman of the Board of UBS Americas Holding LLC at the beginning of 2018. The former CEO of Deloitte Touche Tohmatsu served as a member of the Board of Directors from 2008. Axel Weber, Chaiman of the Board of Directors and the other members will remain for re-election.
Chairman of the UBS Board of Directors Axel Weber:
"I am delighted at the nomination of Jeremy Anderson and Fred Hu for election to the Board of Directors. Both possess important skills, experience and expertise and will strengthen the UBS Board of Directors with their specialist know-how upon their election at the AGM. For UBS, it is essential that the expertise of its Board members reflects the strategic and geographical core businesses of the Group. With Fred Hu's nomination, we are proposing an extremely well qualified candidate from Asia, an important growth market for UBS."
Source: UBS
About UBS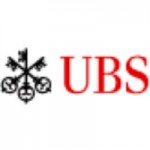 UBS Group AG (NYSE:UBS) is a global firm providing financial services to private, corporate and institutional clients. It was founded in 1862 and merged several times prior to 1998, when the Union Bank of Switzerland merged with Swiss Bank Corporation – become UBS Group AG. The operational structure of the Group is comprised of Corporate Center and five business divisions: Wealth Management, Wealth Management Americas, Personal & Corporate Banking, Asset Management and the Investment Bank. The UBS Group is present in all major financial centers and has offices in over 50 countries.
Origin : Zurich, Switzerland
Assets : CHF 942.82 billion
Revenue : CHF 30.61 billion
Employees : 60,000
Official Website: www.ubs.com
News & Media: Press Release
Updated on 8th August 2016
---
---
For CEOs, Heads, Senior Management, Market Heads, Desk Heads, Financial Professionals, Investment Managers, Asset Managers, Fund Managers, Hedge Funds, Boutique Funds, Analysts, Advisors, Wealth Managers, Private Bankers, Family Offices, Investment Bankers, Private Equity, Institutional Investors, Professional Investors
Get Ahead in 60 Seconds. Join 10,000 +
Save 2 to 8 hours weekly. Organised for Success.
Subscribe / Sign Up / Contact Us
Caproasia | Driving the future of Asia a financial information technology co. since 2014
Web links may be disabled on mobile for security. Please click on desktop.






---