---
S$7.8 Million Losses from Trading with Unlicensed Platforms in 2017 in Singapore
Monetary Authority of Singapore and Commercial Affairs Department (CAD) of Singapore Police Force issued a statement advising public to exercise extreme caution when dealing with unregulated online trading platforms as S$7.8 Million were lost from trading with unlicensed platforms in 2017 in Singapore.
"S$7.8 Million Losses from Trading with Unlicensed Platforms in 2017 in Singapore"
The unregulated trading platforms allow investors to trade a wide range of products, such as foreign exchange, shares, commodities and binary options.  In 2017, the CAD received 142 reports from consumers who lost a total of S$7.8 million from trading with these unlicensed platforms, up from 40 reports in 2016.
As most unregulated online trading platforms tend to be located outside Singapore, investors will face challenges in pursuing claims against operators based overseas.
- Article continues below - Web links may be disabled on mobile for security. Please click on desktop.



Lee Boon Ngiap, Assistant Managing Director (Capital Markets), MAS:
"There is no regulatory safeguard for investors who choose to transact on unregulated trading platforms.  There is greater risk of fraud when investors transact on platforms operated by unregulated entities whose backgrounds and operations cannot be easily verified. Before committing to an investment, consumers should always 'ASK, CHECK, CONFIRM' to avoid any potential scams."
David Chew Siong Tai, Director CAD:
"Consumers should always be cautious when they come across an investment opportunity that promises high returns with assurances of little or no risks. These are likely to be a scam; if it is sounds too good to be true, it most probably is."
---
Unlicensed Platforms
MAS licenses certain online trading platforms that offer investment products that are regulated under the Securities and Futures Act (SFA). These products include shares, debentures, futures and exchange-traded funds. Trading platforms that are licensed by MAS adhere to regulatory safeguards such as disclosure requirements on investment products that are offered to consumers. Regulated platforms are also subjected to conduct rules, to ensure that they deal fairly with their customers. Such safeguards protect investors' monies and assets when they are dealing with financial institutions.
Some online trading platforms are operated by entities which are neither licensed nor regulated by MAS. These unlicensed platforms engage consumers via online advertisements, unsolicited phone calls, emails or messaging apps. In some instances, events or seminars are conducted to promote the platform. Existing customers are also offered commission to entice new customers to trade on the platforms. 
Source: MAS
About Monetary Authority of Singapore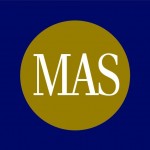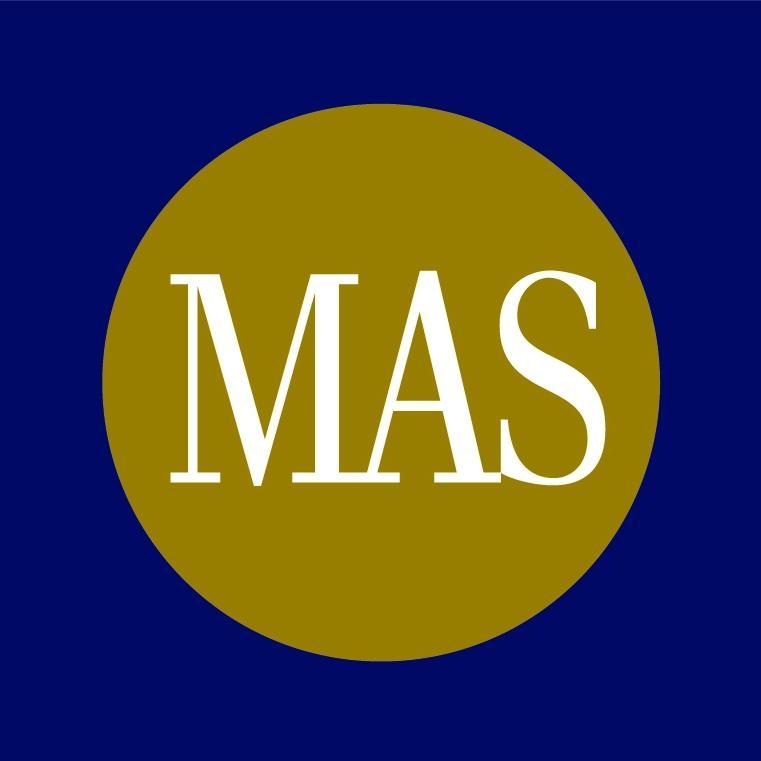 Monetary Authority of Singapore (MAS) is Singapore's central bank, which was formed back on 1 January 1971. It promotes sustained, non-inflationary economic growth through appropriate monetary policy formulation and close macroeconomic surveillance of emerging trends and potential vulnerabilities. MAS manages Singapore's exchange rate, foreign reserves and liquidity in the banking sector. It is also an integrated supervisor overseeing all financial institutions in Singapore — banks, insurers, capital market intermediaries, financial advisors, and the stock exchange.
Origin : Singapore
Assets : USD 385.12 billion
Revenue : USD 1.89 billion
Official Website: www.mas.gov.sg
News & Media: Press Release
Updated on 8th August 2016
Managing $20 million to $3 billion. Investing $3 million to $300 million. For Investment Managers, Hedge Funds, Boutique Funds, Private Equity, Venture Capital, Professional Investors, Family Offices, Private Bankers & Advisors, sign up today. Subscribe to Caproasia and receive the latest news, data, insights & reports, events & programs daily at 2 pm. Join Events & Find Services Join Investments, Private Wealth, Family Office events in Hong Kong, Singapore, Asia-wide. Find hard-to-find $3 million to $300 million financial & investment services at The Financial Centre | TFC. Find financial, investment, private wealth, family office, real estate, luxury investments, citizenship, law firms & more.  List hard-to-find financial & private wealth services. Have a product launch? Promote a product or service? List your service at The Financial Centre | TFC. Join interviews & editorial and be featured on Caproasia.com or join Investments, Private Wealth, Family Office events. Contact us at angel@caproasia.com or mail@caproasia.com Caproasia.com | The leading source of data, research, information & resource for financial professionals, investment managers, professional investors, family offices & advisors to institutions, billionaires, UHNWs & HNWs. Covering capital markets, investments and private wealth in Asia. How do you invest $3 million to $300 million? How do you manage $20 million to $3 billion of assets?
Quick Links
2021 Data Release
2020 List of Private Banks in Hong Kong
2020 List of Private Banks in Singapore
2020 Top 10 Largest Family Office
2020 Top 10 Largest Multi-Family Offices
2020 Report: Hong Kong Private Banks & Asset Mgmt - $4.49 Trillion
2020 Report: Singapore Asset Mgmt - $3.48 Trillion AUM
For Investors | Professionals | Executives
Latest data, reports, insights, news, events & programs Everyday at 2 pm Direct to your inbox Save 2 to 8 hours per week. Organised for success
Register Below
For CEOs, Heads, Senior Management, Market Heads, Desk Heads, Financial Professionals, Investment Managers, Asset Managers, Fund Managers, Hedge Funds, Boutique Funds, Analysts, Advisors, Wealth Managers, Private Bankers, Family Offices, Investment Bankers, Private Equity, Institutional Investors, Professional Investors
Get Ahead in 60 Seconds. Join 10,000 +
Save 2 to 8 hours weekly. Organised for Success.
Sign Up / Register
Web links may be disabled on mobile for security. Please click on desktop.



---
Caproasia Users
Manage $20 million to $3 billion of assets
Invest $3 million to $300 million
Advise institutions, billionaires, UHNWs & HNWs
Caproasia Platforms | 10,000 Investors & Advisors
Monthly Roundtable & Networking
Family Office Programs
The 2023 Investment Day
28th March 2023 - Hong Kong
4th April 2023 - Singapore
April 2023 - Virtual
Sept 2023 - Hong Kong
Oct 2023 - Singapore
Oct 2023 - Hong Kong
Visit: The Investment Day | Register: Click here
Caproasia Summits
Contact Us
For Enquiries, Membership mail@caproasia.com, angel@caproasia.com For Listing, Subscription mail@caproasia.com, claire@caproasia.com For Press Release, send to: press@caproasia.com For Events & Webinars events@caproasia.com For Media Kit, Advertising, Sponsorships, Partnerships angel@caproasia.com For Research, Data, Surveys, Reports research@caproasia.com For General Enquiries mail@caproasia.com
---
Caproasia | Driving the future of Asia a financial information technology co. since 2014
---