---
HSBC Appoints Wei Mei Tan as Global & Asia Head of Advisory, Investments & Wealth Solutions
14th January 2022 | Hong Kong
HSBC has appointed Wei Mei Tan as the new Global & Asia Head of Advisory, Investments & Wealth Solutions with immediate effect. Wei Mei Tan has over 20 years of experience across private banking, investment banking, asset management and fintech, including Credit Suisse, UBS, Deutsche Bank and Endowus. Based in Singapore, Wei Mei Tan is responsible for advancing the Advisory offerings and platforms globally and in Asia with innovative solutions across the wealth continuum covering all client segments, including Private Banking, Premier and Personal Banking. HSBC also announced the appointment of Michael Wong as Regional Head of UHNW Solutions Group, Investments & Wealth Solutions, Asia-Pacific with immediate effect. Both roles are effective immediately, reporting to Stefan Lecher, Regional Head of Investments and Wealth Solutions, Asia Pacific. Michael will also report to Patrick Boumalham, Global Head of UHNW Solutions Group on functional basis. (UHNW ~ Ultra High Net Worth)
" HSBC Appoints Wei Mei Tan as Global & Asia Head of Advisory, Investments & Wealth Solutions "
Wei Mei Tan, HSBC Global & Asia Head of Advisory, Investments & Wealth Solutions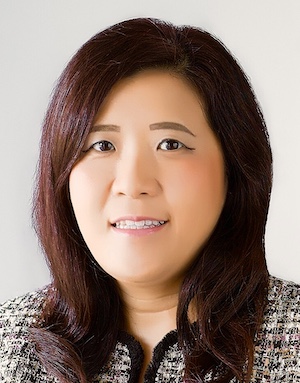 Wei Mei Tan, with her appointment as HSBC Global & Asia Head of Advisory, Investments & Wealth Solutions, will be responsible for advancing the Advisory offerings and platforms globally and in Asia with innovative solutions across the wealth continuum covering all client segments, including Private Banking, Premier and Personal Banking.
Wei Mei Tan has over 20 years of experience across private banking, investment banking, asset management and fintech. Most recently, she was the Chief Advisory Officer at Endowus, a digital wealth advisor. Before that, Wei Mei was Managing Director and Global Co-Head for Advisory & Investment Solutions at Deutsche Bank Wealth Management. During her time with Deutsche Bank and, before that, Credit Suisse and UBS, Wei Mei led various portfolio solutions business units to focus on building recurring revenues and helped transform the investment platforms to engage clients digitally.
Michael Wong, HSBC Regional Head of UHNW Solutions Group, Investments & Wealth Solutions, Asia-Pacific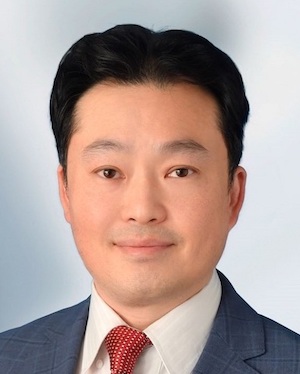 Michael Wong, as Regional Head of UHNW Solutions Group, Investments & Wealth Solutions APAC, brings over 20 years of advisory and product development experience with major investment banks and private banks. Previously, Michael was part of the Global Family Office team at UBS where he held various roles over a ten year period, including in derivatives, capital markets and investment consulting covering UHNW, family offices and listed companies. He started his career with Merrill Lynch in equity derivatives sales covering hedge funds, pension funds, central banks, private banks and retail banks.
Michael is responsible for designing products and providing investment and financing advice for UHNW and family offices in the Asia Pacific.
Stefan Lecher, Regional Head of Investments & Wealth Solutions, HSBC: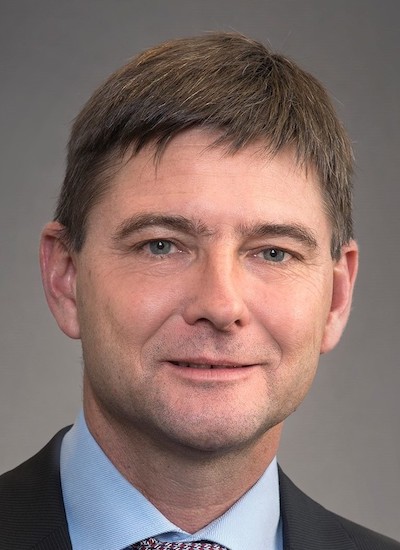 "At HSBC, we are committed to providing best-in-class capabilities to serve the whole wealth continuum across Wealth & Personal Banking with actionable insights and solutions. Having unified advisory services and unique UHNW propositions is of critical importance to the success of our Asian Wealth strategy.
With the appointments of Wei Mei and Michael, I'm confident that we will deliver at pace, leveraging their experiences and expertise as well as the award-winning investment products and services of our private bank."
HSBC:



---
For CEOs, Heads, Senior Management, Market Heads, Desk Heads, Financial Professionals, Investment Managers, Asset Managers, Fund Managers, Hedge Funds, Boutique Funds, Analysts, Advisors, Wealth Managers, Private Bankers, Family Offices, Investment Bankers, Private Equity, Institutional Investors, Professional Investors
Get Ahead in 60 Seconds. Join 10,000 +
Sign Up / Contact Us
Caproasia | Driving the future of Asia a financial information technology co. since 2014
Web links may be disabled on mobile for security. Please click on desktop.






---
Caproasia.com
| The leading financial website for investment managers, professional investors, UHNW & HNW investors and advisors to institutions, billionaires, UHNWs & HNWs.
Covering capital markets, investments and private wealth in Asia. How do you invest $3 million to $300 million? How do you manage $20 million to $3 billion of assets?
Caproasia
is a financial information technology co. founded in 2014. We have 4 businesses in Media, Information, Services and Technology. We created 3 solutions: Membership, Events & Platforms to drive investment decisions in Asia through information, services, technology & people, that impact economies, societies & people. Our Mission: Driving the future of Asia For 2022 Investment Day: mail@caproasia.com For Family Office, Professional Investor, HNW Investor Events: mail@caproasia.com For Membership, Events, Networking, Roundtable, Summits: mail@caproasia.com For Investment Relations Network: mail@caproasia.com For Platforms, Media Kit, Advertising, Campaigns, Partnerships: angel@caproasia.com For press release: press@caproasia.com For all other enquiries: mail@caproasia.com
2022 Upcoming Events
Join Events in Hong Kong & Singapore. Investments, Alternatives, Private MarketsHedge Funds, Private Equity, Private Wealth, Family Office & more. View:
2022 Upcoming Events
| Register
here
Join as Delegate, Speaker, Moderator, Host, Sponsor & Partner Contact: events@caproasia.com or mail@caproasia.com
---
Caproasia Users
Manage $20 million to $3 billion of assets
Invest $3 million to $300 million
Advise institutions, billionaires, UHNWs & HNWs
Learn More | Caproasia Users
Caproasia Platforms | Join 10,000 Investors & Advisors
Monthly Networking & Roundtables:
Membership | Join a Powerful Network:
Family Office Programs:
Caproasia Summits:
Special Coverage