Caproasia.com | The leading source of data, research, information & resource for investment managers, professional investors, UHNW & HNW investors, and advisors to institutions, billionaires, UHNWs & HNWs. Covering capital markets, investments and private wealth in Asia. How do you invest $3 million to $300 million? How do you manage $20 million to $3 billion of assets? Caproasia -
Learn more
This site is for accredited investors, professional investors, investment managers and financial professionals only. You should have assets around $3 million to $300 million or managing $20 million to $3 billion.


---
UK Authorities Expected to Scrutinise Asset Managers on ESG Claims & Greenwashing, After BNY Mellon & DWS Fines & Investigations
10th June 2022 | Hong Kong
The UK Financial Conduct Authority (FCA) is expected to step in to scrutinise and increase oversight on asset managers for misleading ESG Claims & Greenwashing (false or misleading claims about the environmental benefits of a product, service, technology), after recent fines & investigations on BNY Mellon & DWS  by the United States Securities & Exchange Commission (SEC).  (ESG ~ Environmental, Social & Governance) Read: United States SEC Charges BNY Mellon for Misleading Statements on ESG, Pays $1.5 Million Penalty | Deutsche Bank $970 Billion DWS Group CEO Asoka Woehrmann Resigns after Police Raid on Greenwashing, Head of Corporate Bank Stefan Hoops Appointed as new CEO.
" UK Authorities Expected to Scrutinise Asset Managers on ESG Claims & Greenwashing, After BNY Mellon & DWS Fines & Investigations " 
FCA Financial Conduct Authority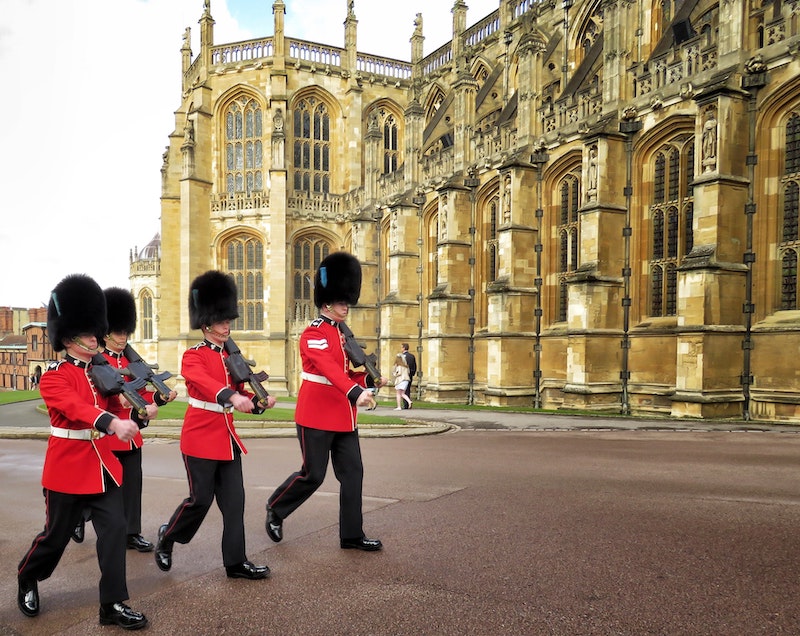 We are the conduct regulator for around 51,000 financial services firms and financial markets in the UK. Find out more about what we do and how we do it.
Our role
Financial markets need to be honest, fair and effective so consumers get a fair deal. Our role is to ensure markets work well for individuals, for businesses and for the economy as a whole. We do this by:
regulating the conduct of around 51,000 businesses
prudentially supervising 49,000 firms
setting specific standards for around 18,000 firms
We were established on 1 April 2013, taking over responsibility for conduct and relevant prudential regulation from the Financial Services Authority (FSA).
How we regulate
Firms and individuals must be authorised or registered by us to carry out certain activities.  Before we grant authorisation, firms must demonstrate that they meet a range of requirements. We then supervise these firms to make sure they continue to meet our standards and rules after they're authorised. If firms and individuals fail to meet these standards, we have a range of enforcement powers we can use.  We work alongside the Prudential Regulation Authority (PRA), the prudential regulator of around 1,500 banks, building societies, credit unions, insurers and major investment firms.
Why we do it
Financial services play a critical role in the lives of everyone in the UK, from children's ISAs to pensions, direct debits to credit cards, loans to investments.   How well financial markets work has a fundamental impact on us all. UK financial services employ over 1.1 million people and contribute about £75 billion in tax per year. Based on our policy and enforcement work, we estimate that we add at least £11 of benefits to consumers and small businesses for every pound we spend.  If UK markets work well, competitively and fairly they benefit customers, staff and shareholders, and maintain confidence in the UK as a global financial hub.
How we operate
Our strategic objective is to make sure relevant markets function well. We've outlined how we will achieve this objective in our 3-year Strategy.
Our operational objectives are to:
We're an independent public body funded entirely by the fees we charge regulated firms. We are accountable to the Treasury, which is responsible for the UK's financial system, and to Parliament. Our work and purpose are defined by the Financial Services and Markets Act 2000 (FSMA). We work with consumer groups, trade associations and professional bodies, domestic regulators, international partners and a wide range of other stakeholders.   With this extensive remit, we use a proportionate approach to regulation, prioritising the areas and firms that pose a higher risk to our objectives.
How we measure our performance
We evaluate the effect our work has so we can find ways to improve.  Every year, we outline the actions we'll take to achieve our objectives in our Business Plan and we describe the progress we've made in our Annual Report.  We also publish a full list of our multi-year outcomes and metrics against which we hold ourselves accountable and that we use to measure our progress. We measure our performance using service standards. These are the levels of performance that we aim to meet when carrying out our regulatory functions – we publish these as part of our commitment to be a transparent organisation.
We break down the service standards by the following categories:
Authorisations
Communications
Complaints about us
Listing
Notifications
Payment services regulations and electronic money regulations
Regulatory decisions
Customer satisfaction
---
---
For CEOs, Heads, Senior Management, Market Heads, Desk Heads, Financial Professionals, Investment Managers, Asset Managers, Fund Managers, Hedge Funds, Boutique Funds, Analysts, Advisors, Wealth Managers, Private Bankers, Family Offices, Investment Bankers, Private Equity, Institutional Investors, Professional Investors
Get Ahead in 60 Seconds. Join 10,000 +
Save 2 to 8 hours weekly. Organised for Success.
Subscribe / Sign Up / Contact Us
Caproasia | Driving the future of Asia a financial information technology co. since 2014
Web links may be disabled on mobile for security. Please click on desktop.






---