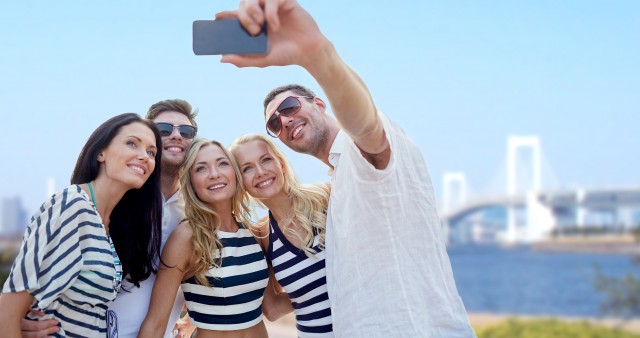 Caproasia.com | The leading source of data, research, information & resource for investment managers, professional investors, UHNW & HNW investors, and advisors to institutions, billionaires, UHNWs & HNWs. Covering capital markets, investments and private wealth in Asia. How do you invest $3 million to $300 million? How do you manage $20 million to $3 billion of assets? Caproasia -
Learn more
This site is for accredited investors, professional investors, investment managers and financial professionals only. You should have assets around $3 million to $300 million or managing $20 million to $3 billion.


---
Famous Birthdays in January Week 2
What happens if your client's birthday is the same as celebrities like Jackie Chan, Jet Li, Michael Jackson, Taylor Swift or President Obama or President Xi Jinping?
EVERY SALES PITCH STARTS WITH AN ICE BREAKER, THAT SOUNDS REAL
---
The list of famous birthdays during January Week 3 (15th – 21st)
Stephen Hawking

Birth Date: 8th January 1942
Birth Place: Oxford, England, United Kingdom
Education: California Institute of Technology, University of Cambridge, Gonville & Caius College, Oxford University
Full Name: Stephen William Hawking
Who is he?
Leading Physicist, Cosmologist and Author.  His scientific work on Blackholes is called the Hawking Radiation.  His book: A Brief History of Time appeared on the British Sunday Times for a record-breaking 237 weeks for the best seller list.  He suffers from amyotrophic lateral sclerosis (ALS), that has gradually paralysed him.
Elvis Presley (1935 – 1977)

Birth Date: 8th January 1935
Birth Place: Tupelo, Mississippi
Education: Humes High School
Full Name: Stephen William Hawking
Nick Name: King of Rock 'n' Roll
Who is he?
Musician & Actor and is the biggest name in rock 'n' roll.  Known as "The King of Rock n' Roll," he rose to prominence in the late 1950's, becoming a legendary presence in cultural history and the best-selling solo artist in the history of pop. He released such #1 singles as "Hound Dog," "Jailhouse Rock," and "Stuck on You."
Kim Jong-un (1935 – 1977)

Birth Date: 8th January 1983
Birth Place: Pyongyang, North Korea
Education: Kim Il-sung University
Who is he?
Supreme Leader of North Korea on 17th December 2011 at 29 years old.  He is world's youngest head of state in history at that point in time.
Kate Middleton

Birth Date: 9th January 1982
Birth Place: Reading, England, United Kingdom
Education: Down House, University of St. Andrews, St. Andrew's Prep School, Marlborough College
Full Name: Catherine Elizabeth Middleton
Who is he?
She is Her Royal Highness the Duchess of Cambridge and is married to Prince William, Duke of Cambridge of United Kingdom.
Richard Nixon (1913 – 1994)

Birth Date: 9th January 1913
Birth Place: Yorba Linda, California
Education: Whittier College, Duke University School of Law
Full Name: Richard Milhous Nixon
Who is he?
President of United States in 1969 – 1974.  He resigned in 1974 because of the Watergate affair rather than be impeached for covering up illegal activities of party members.
Rod Steward

Birth Date: 10th January 1945
Birth Place: London, England, United Kingdom
Education: Highgate Primary School, William Grimshaw Secondary Modern School
Full Name: Roderick David Stewart
Who is he?
A British singer-songwriter  where the song "Maggie May" became his first hit single in 1971. Other hit songs include "Tonight's the Night" (1976), "Do Ya Think I'm Sexy?" (1978) and "Have I Told You Lately" (1993).
Alexander Hamilton (1755 – 1804)

Birth Date: 11th January 1755
Birth Place: Nevis, British West Indies (Caribbean Islands)
Education: Columbia University, King's College
Full Name: Alexander Hamilton
Who is he?
Known as the Founding Father of United States of America, he became General George Washington's assistant in 1777.  From 1789 to 1795, he served as the nation's first secretary.
Orlando Bloom

Birth Date: 13th January 1977
Birth Place: Canterbury, England, United Kingdom
Education: Guildhall School of Music and Drama, British American Drama Academy, The King's School, Canterbury, St. Edmund's School
Full Name: Orlando Jonathan Blanchard Bloom
Who is he?
An actor with starring roles in "The Lord of the Rings" Trilogy, "Pirates of the Caribbean", "Troy" and "The Three Musketeers".
Salmon P. Chase

Birth Date: 13th January 1808
Birth Place: Cornish, New Hampshire
Full Name: Salmon Portland Chase
Who is he?
As Secretary of the Treasury, he implemented the National Banking Act. In 1864, he became chief justice of the Supreme Court. D.C. Chase National Bank was named after him years later, in recognition of his financial accomplishments.  Chase National Bank merged with Bank of the Manhattan Company in 1955 to form Chase Manhattan Bank.  In 2000, it merged with J.P. Morgan & Co. to form JP Morgan Chase Bank
Credits: Biography & Famous Birthdays
---
We get curious questions why we track popular people and their birthdays which are non-related to wealth management, financial markets and investments.
Here are 10 reasons why:
Clients don't care about complex solutions, neither can they understand them.
There are hundreds of banks and thousands of wealth managers, your solution is not the best, and may be the worst.
If they don't like you, no matter how low your fees are or how good your solution is, they will not listen to you.
No matter how expert you are, you need to find a willing listener.
A good conversation is different from a real conversation.
Every sales pitch starts with an ice breaker, that sounds real.
You can't accurately predict financial market, so keep those conversation short.
If you need an excuse to be personable & emotional, linking to famous people you know always help.
There is no better connections than birthday connections.
And there is no better announcement than having the same birthdays as Michael Jackson, Taylor Swift, Jet Li, Jackie Chan.
---
---
For CEOs, Heads, Senior Management, Market Heads, Desk Heads, Financial Professionals, Investment Managers, Asset Managers, Fund Managers, Hedge Funds, Boutique Funds, Analysts, Advisors, Wealth Managers, Private Bankers, Family Offices, Investment Bankers, Private Equity, Institutional Investors, Professional Investors
Get Ahead in 60 Seconds. Join 10,000 +
Save 2 to 8 hours weekly. Organised for Success.
Subscribe / Sign Up / Contact Us
Caproasia | Driving the future of Asia a financial information technology co. since 2014
Web links may be disabled on mobile for security. Please click on desktop.






---