---
How do you Manage Clients during Financial Crisis & Market Downturn?
It is never good news for wealth & investment professionals during market downturn and financial crisis.  In the following weeks and months you would be seeing a big drop in sales, revenue, commission and declining portfolio's value. To make matter worse, you see 1 or 2 stocks rather oddly sticking out with a – 50% or – 80% decline, which obviously you or your team thought will never happen – that's why you had got in those positions, initially.  And with some of the supposedly safer investments declining by more than 5% – 10%, everything that seems to go wrong, is going wrong.  Welcome to the financial market.
So how do you deal with a financial crisis or market downturn?  As Wealth Managers and Investment Professionals, how do you manage clients?
- Article continues below -
No. 1 It starts with (managing) the Panic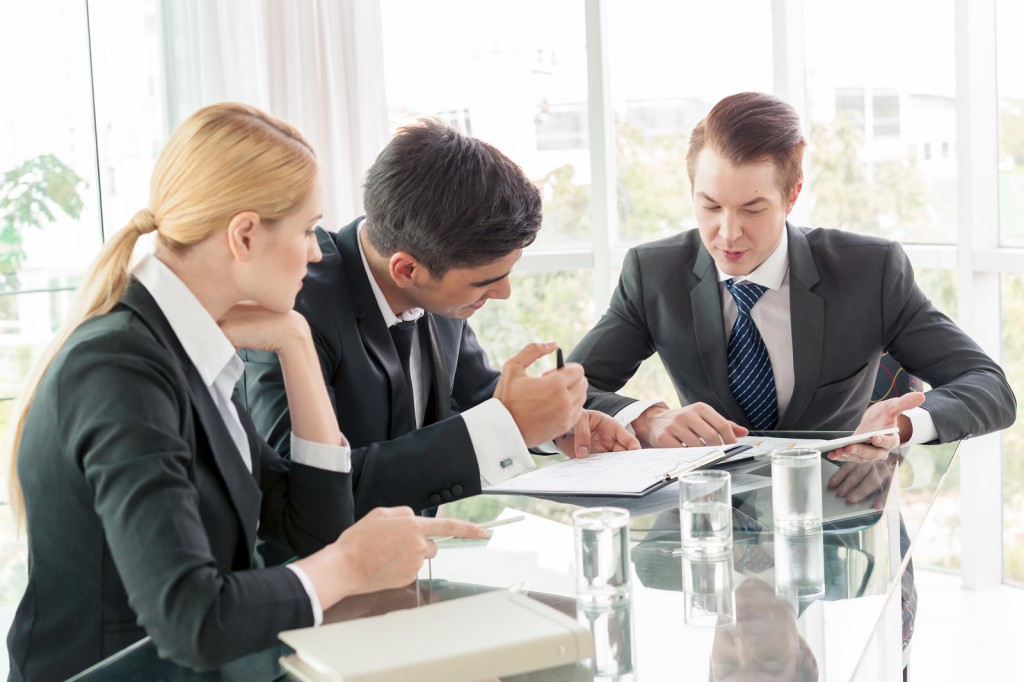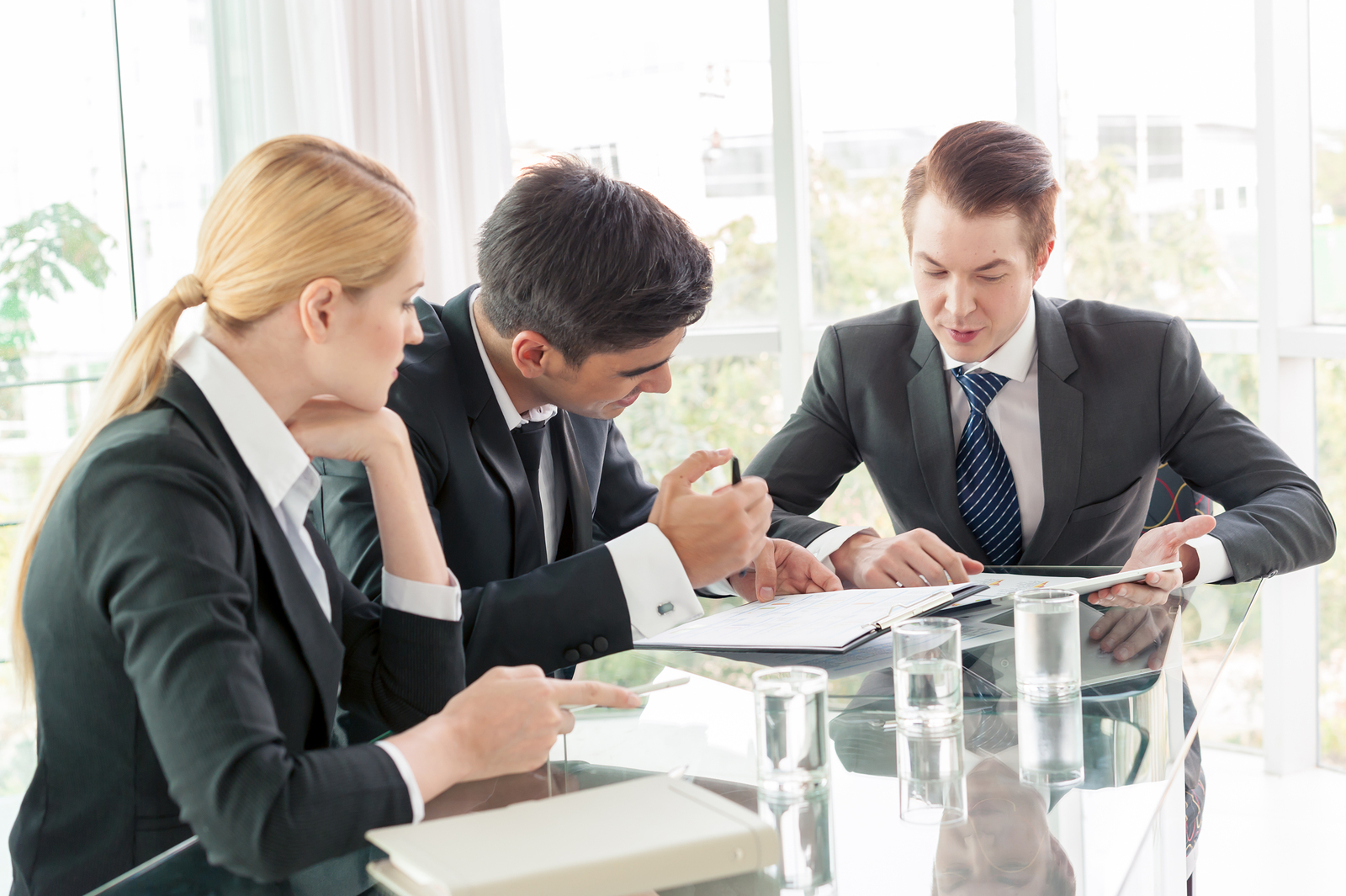 Whenever the financial market goes through turmoil, panic spreads and everyone starts thinking of what to do next.  Should you buy more or less?  Should you sell and run?  Do you stop believing in some products or investments?  Do you start refining your techniques or go back to basics?  Do you swear off risky products?
The Economists and the Fund Managers will call for calm while the clients would call for advice (counselling and reassurance).  Your colleagues and yourself will be looking at shrinking portfolio value while the screen flashes in red (except for China where red symbolises uptrends as it is a lucky color in Chinese culture).  Not a great news seeing your balance sheet or AUM held in depreciating currencies and having declining asset value.
The traders will be walking to the lift lobbies, getting a quick escape to a smoke break or an earlier happy hour at a nearby pub.  Emails, meetings & investment conferences fill up the schedule.  And if you are unlucky, you get hit by margin calls and lawsuits.  And if auditors and compliance are around, you start calling up a headhunter, who would in turn be your counsellor.
Response:  It seems like everyone is in the same boat, so there isn't any real (nominal value – an economic concept) damage, except financially and psychologically.  Clients expect Wealth & Investment Advisors to provide superior advise and this is a great time to show your wealth management expertise and navigate them through a complex financial turmoil.  It puts your soft skills to the test, gain clients' trust and faith in your expertise, address clients emotionally and communicate the likely financial and economic trends clearly, if they haven't lost faith.
No. 2 Dealing with Egos and Busted Egos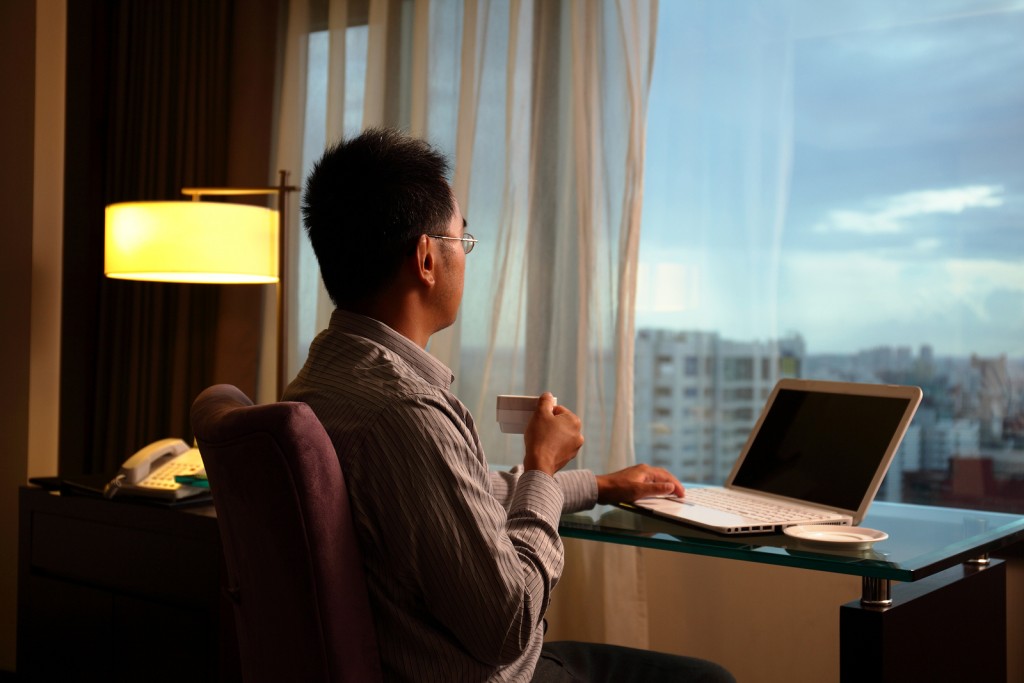 If you were pretty confident or had followed experts' forecast (individuals or institutions or your own), that may have been proven wrong now.  And curious retorts from clients and fellow professionals start coming in:
"At that time, I knew that is wasn't a good call, but since you had suggested that … … I followed"
"Your team isn't so great.  We don't expect to lose so much.  We just wanted a little returns and preserve the capital."
"Your judgement isn't so good.  My other bankers & advisors are doing better.  Even some of my personal calls are better."
And there is no better hurt, than … … " I knew you are wrong.  So i always bet against you."
" In the business world, the rearview mirror is always clearer than the windshield "

~ Warren Buffett
Response:  Making the right investment calls or picking a rising stock, is an added bonus of investment decisions.  This is why building a diversified portfolio is far more important than making a winning call.  There are always going to be the popular Apples and Alibabas , and the big ones that went out of flavor such as the Kodaks, Nokias and Blackberrys.  One day, Apples and Alibabas may be like Nokias and Kodaks.
Wealth Management is more than just Investment and Portfolio management.  It not only gives you the financial capability to access global investment opportunities, but also manage your money in cashflow, credit, risks, estate and assets management.  For example, now that your portfolio is down 20% and what if you have great opportunities like buying into an auction on property or sending your kids earlier to an overseas education.  Where do you get that cashflow from?  Who can give you the advice on how much and how fast you are able to get the funding from?  Should you liquidate your portfolio or take a loan?  Are your loans well covered by insurance and can the money be withdrawn if something happens to the account holder?
"If you find the urge to boast about the right calls, that means you probably haven't made many right calls in your life"
No. 3 Hand-Hold Your Clients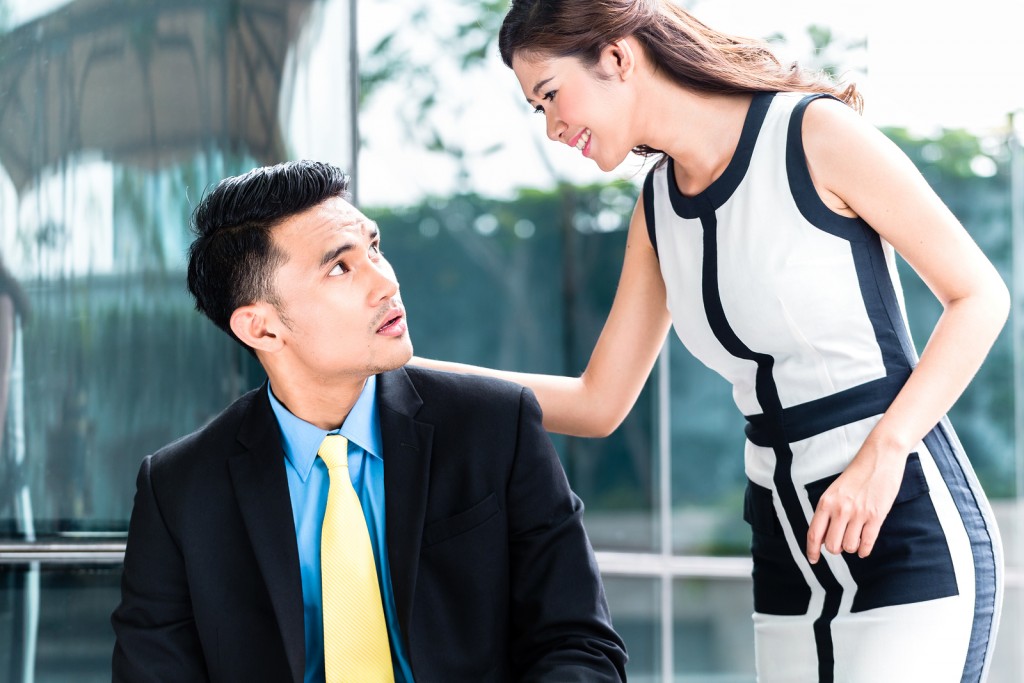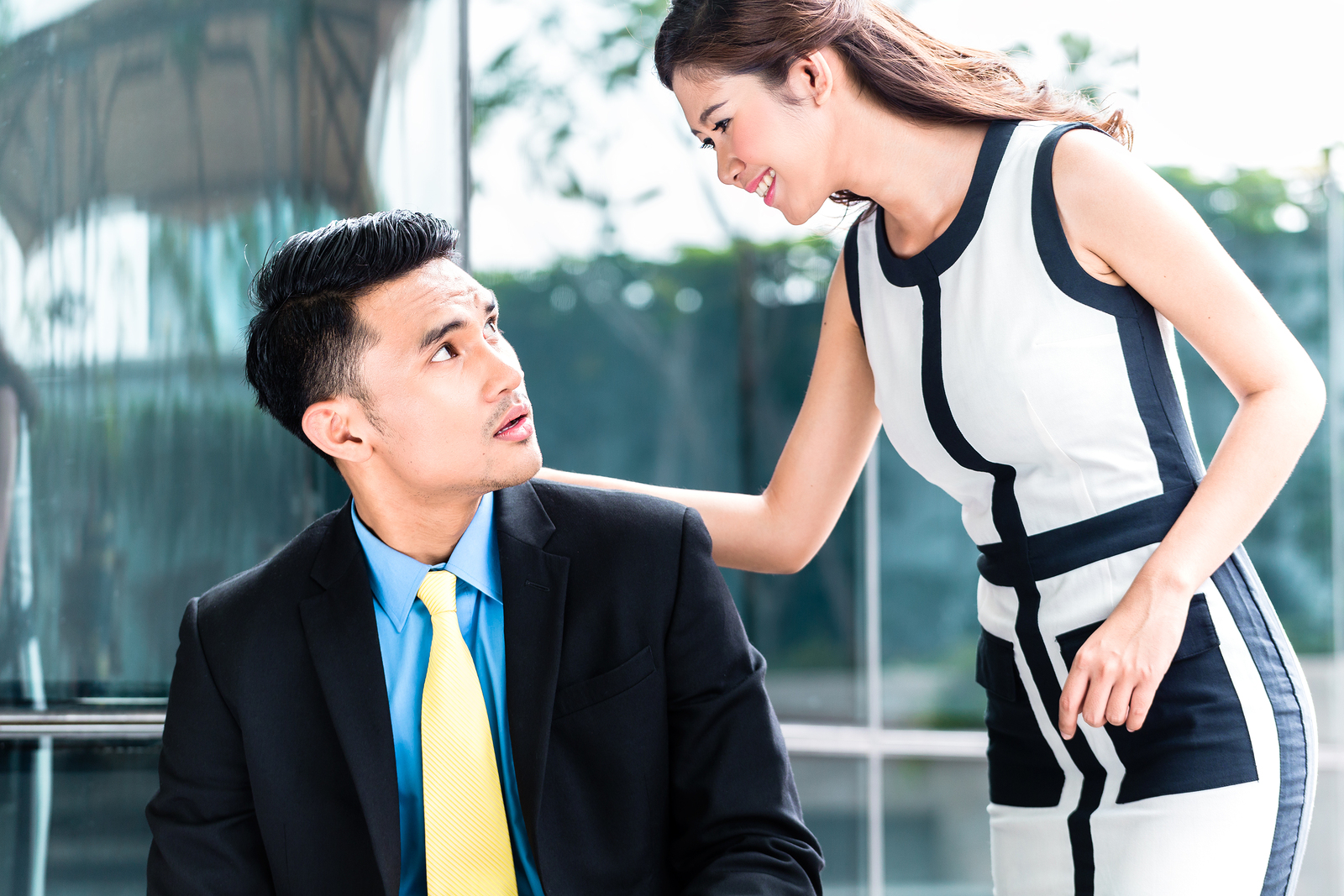 We are not sure how it came about, but that's usually what is being told to Wealth & Investment Professionals.  It means to maintain relationship, hold your clients' hand (literally), walk the tough times together, and constantly explain to them what is going on.
Politically Correct Response: Uptrends and downturns are part and parcel of the financial market.  There are opportunities during downturn, and during uptrends, there are bubbles.  Now is crisis, and may be the opportunity. With risks, comes rewards.
Wealth Management Advice: Your portfolio is already well-diversified.  That is why we have allocated bond and equities, and kept some liquidity through short-term deposits.  In addition, we have overweighted and underweighted certain geographical regions and sectors whilst keeping some neutral.  With our strong long-term investment strategy and rigorously debated views from our strong panel of Chief Investment Officers, Chief Economists and experts, the portfolio is designed to withstand short-term volatility and there may be no better time to inject more capital into the portfolio.  In addition, the risks are well managed through our credit team, our estate and asset structuring team.  We have seen many crisis, this won't be the last and we are well-equipped to take advantage of any changes.
Simple Advice: If you are afraid of losing more, just hold for long-term or invest into principal protected or low-risk products (high quality bonds, insurance linked or structured products).  If you always wanted to take risk and get big gains (+20% or +50%), now is the time when everyone is selling … … if you have the courage.
Regulatory Advice:  You need to complete our KYC (Know-Your-Client) and Investment profiling process.  After a comprehensive understanding of your profile, your financial needs and past experiences, our proprietary wealth management analytics will then match you with suitable, optimised and customised wealth management and portfolio solutions for you.  Any wealth, investment, financial or product recommendations, if accepted are at your own risks, and you have agreed and undertook that you have fully understood the risks, terms & conditions and have received all required regulatory documentations and prospectus.  You understand past performance is not indicative of future performance and for selected products, you have the right-of-cancellation (less any administrative fees) within a stated period.
No. 4 Turning Crisis into Opportunities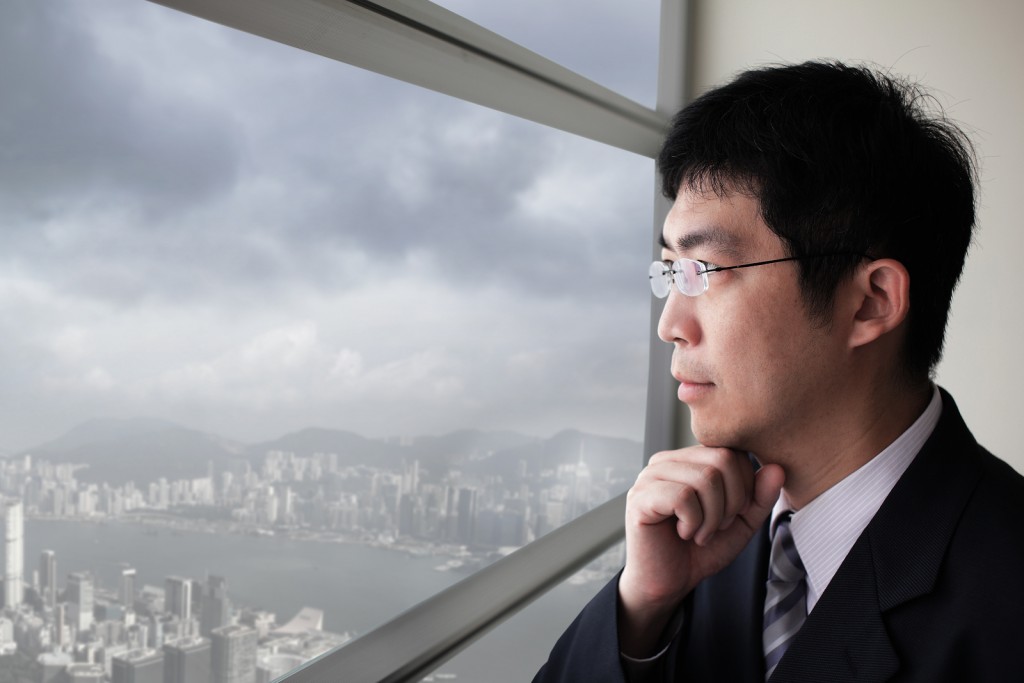 Every crisis comes with opportunities and it is always great to fish in troubled waters.  If there is a cheaper time than before, it is certainly now to get into some investments.  It may be wrong, but you certainly will lose less compared to entering much earlier. Financial institutions are good at uncovering opportunities, and via the available investment instruments, this may be a great time to pick a great conversation with clients.
Response: Perhaps this is the best time to get clients to provide more funding and AUM into wealth management products.  The bad news is 9 of 10 won't do it.  The good news is the 1 in 10 who did it, and you could use that as a shining example in future crisis that the 1 in 10 who did it, made it. It's a win-win situation.  But what if the crisis plunge deeper?
The good news, only 1 in 10 did it.  Plus, a big loss or a small loss is still a loss.  And as no clients like a loss, the damage is the same – a terribly unhappy client.  But let's not forget Wealth Management isn't about taking bets and focusing only on Investment & Portfolio Management.
No. 5 Your loss is another's gain.  And their loss is your gain.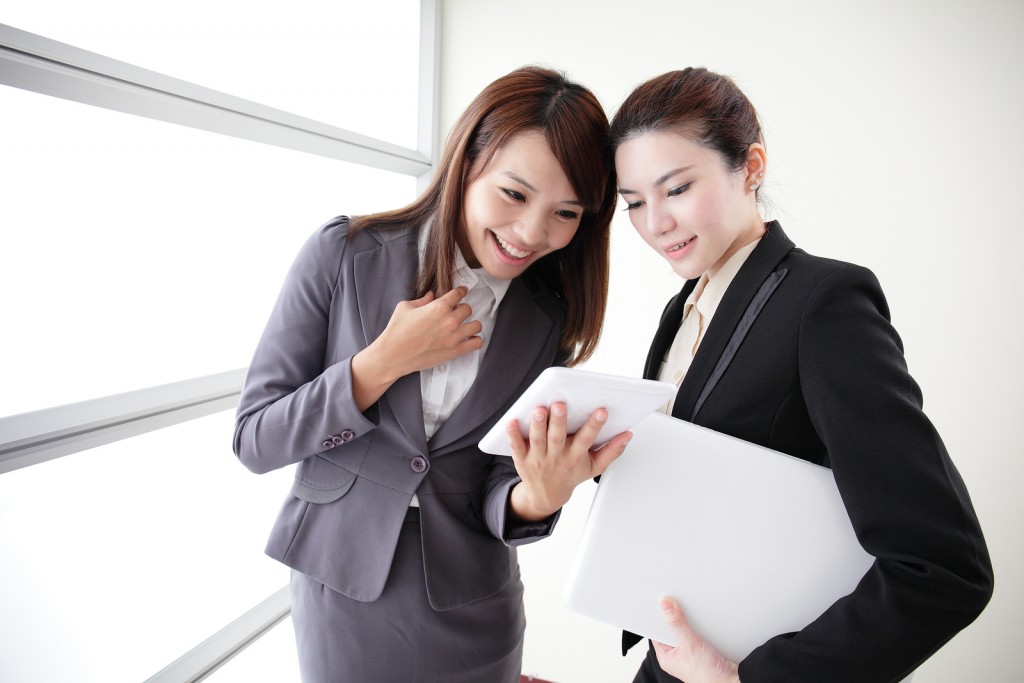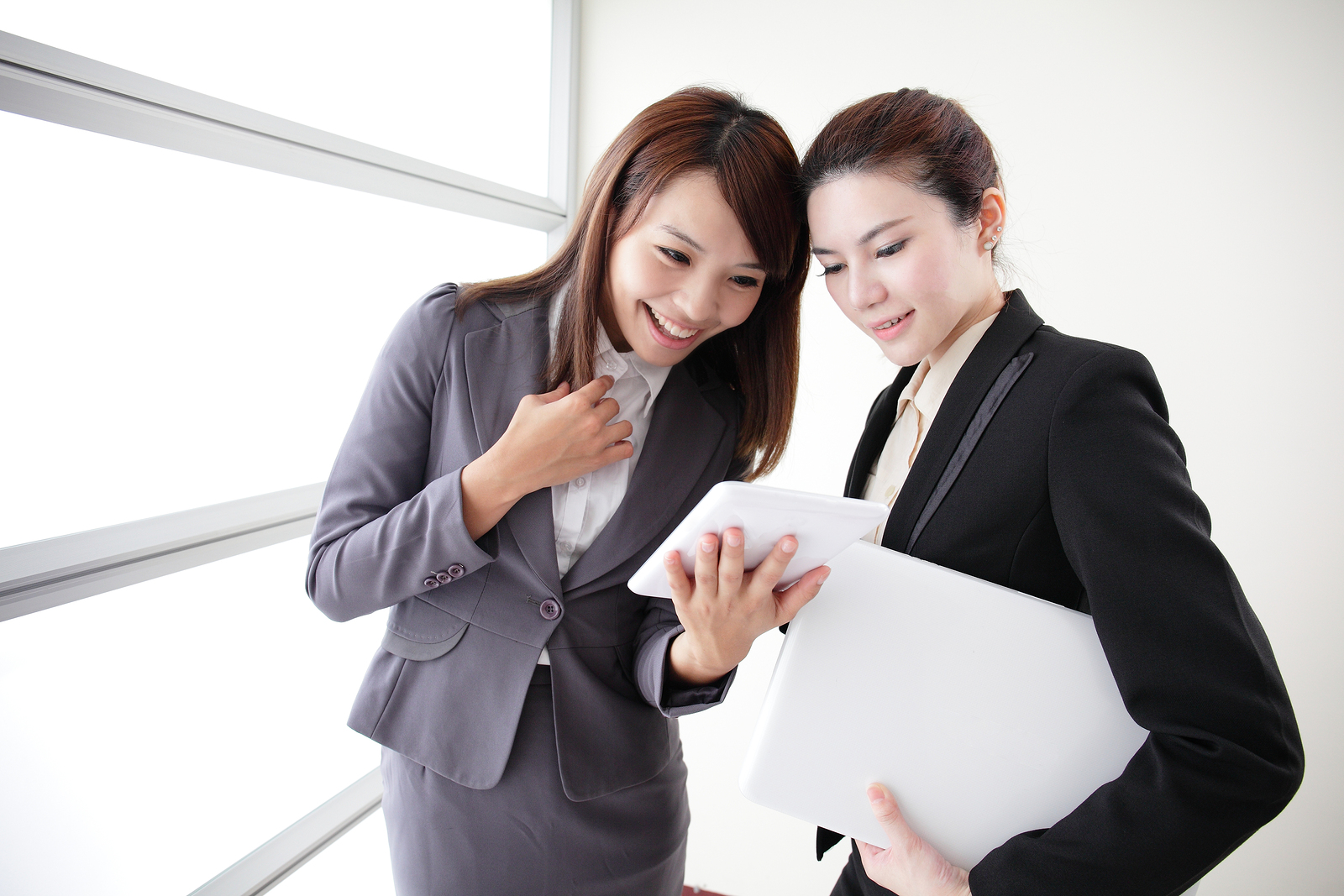 Facing clients with a complete loss of faith in you and your team?  Exiting accounts and impending complaints?  But still having to meet your KPIs (Key Performance Index) or your financial goals for the year?
If you have exiting clients, so are other clients leaving their wealth managers.  It seems like a musical chair, but hard work do pay off.  Constantly look for qualified prospects and clients while building up your knowledge in Wealth Management.  Your value increases not because you are smarter during economic boom, but because you are better at managing & advising Wealth Management decisions, especially during tough times.  And these are the clients whom you have build trust and will have faith in you.  Generally, they (may) stay with you for a longer time.
These are the 5 ways to you can manage clients during financial crisis & market downturn.  Anymore that you think we can add in?
Related Articles:
Related Videos:
Related Movies:
Managing $20 million to $3 billion. Investing $3 million to $300 million.
For Investment Managers, Hedge Funds, Boutique Funds, Private Equity, Venture Capital, Professional Investors, Family Offices, Private Bankers & Advisors, sign up today. Subscribe to Caproasia and receive the latest news, data, insights & reports, events & programs daily at 2 pm.
Join Events & Find Services
Join Investments, Private Wealth, Family Office events in Hong Kong, Singapore, Asia-wide. Find hard-to-find $3 million to $300 million financial & investment services at The Financial Centre | TFC. Find financial, investment, private wealth, family office, real estate, luxury investments, citizenship, law firms & more.  List hard-to-find financial & private wealth services. Have a product launch? Promote a product or service? List your service at The Financial Centre | TFC. Join interviews & editorial and be featured on Caproasia.com or join Investments, Private Wealth, Family Office events. Contact us at
[email protected]
or
[email protected]
Caproasia.com
| The leading source of data, research, information & resource for financial professionals, investment managers, professional investors, family offices & advisors to institutions, billionaires, UHNWs & HNWs. Covering capital markets, investments and private wealth in Asia. How do you invest $3 million to $300 million? How do you manage $20 million to $3 billion of assets?
Quick Links
2021 Data Release
2020 List of Private Banks in Hong Kong
2020 List of Private Banks in Singapore
2020 Top 10 Largest Family Office
2020 Top 10 Largest Multi-Family Offices
2020 Report: Hong Kong Private Banks & Asset Mgmt - $4.49 Trillion
2020 Report: Singapore Asset Mgmt - $3.48 Trillion AUM
For Investors | Professionals | Executives
Latest data, reports, insights, news, events & programs Everyday at 2 pm Direct to your inbox Save 2 to 8 hours per week. Organised for success
Register Below
For CEOs, Heads, Senior Management, Market Heads, Desk Heads, Financial Professionals, Investment Managers, Asset Managers, Fund Managers, Hedge Funds, Boutique Funds, Analysts, Advisors, Wealth Managers, Private Bankers, Family Offices, Investment Bankers, Private Equity, Institutional Investors, Professional Investors
Get Ahead in 60 Seconds. Join 10,000 +
Save 2 to 8 hours weekly. Organised for Success.
Sign Up / Register
Web links may be disabled on mobile for security. Please click on desktop.



---
Caproasia Users
Manage $20 million to $3 billion of assets
Invest $3 million to $300 million
Advise institutions, billionaires, UHNWs & HNWs
Caproasia Platforms | 10,000 Investors & Advisors
Monthly Roundtable & Networking
Family Office Programs
The 2023 Investment Day
28th March 2023 - Hong Kong
4th April 2023 - Singapore
April 2023 - Virtual
6th June 2023 - Hong Kong
13th June 2023 - Singapore
Sept 2023 - Hong Kong
Oct 2023 - Singapore
Oct 2023 - Hong Kong
Visit: The Investment Day | Register: Click here
Caproasia Summits
Contact Us
For Enquiries, Membership
[email protected]
,
[email protected]
For Listing, Subscription
[email protected]
,
[email protected]
For Press Release, send to:
[email protected]
For Events & Webinars
[email protected]
For Media Kit, Advertising, Sponsorships, Partnerships
[email protected]
For Research, Data, Surveys, Reports
[email protected]
For General Enquiries
[email protected]
---
Caproasia | Driving the future of Asia a financial information technology co. since 2014
---