Caproasia.com | The leading source of data, research, information & resource for investment managers, professional investors, UHNW & HNW investors, and advisors to institutions, billionaires, UHNWs & HNWs. Covering capital markets, investments and private wealth in Asia. How do you invest $3 million to $300 million? How do you manage $20 million to $3 billion of assets? Caproasia -
Learn more
This site is for accredited investors, professional investors, investment managers and financial professionals only. You should have assets around $3 million to $300 million or managing $20 million to $3 billion.

---
What Private Bankers Have to Deal With?
Are you a Private Banker or aspiring to be one?  Do Private Bankers spend their time talking to Jack Ma or Li Ka-Shing, Bill Gates or Warren Buffett?  Dine at the most prestigious restaurant?  Hang out at the Ferrari showroom or be on the Gulfstream 650 to Las Vegas? Or perhaps construct a $10 Million portfolio?
Ever wonder what Private Bankers really have to deal with?
See below for full list of Private Banks.
No. 1 Find Wealthy Clients
Getting to wealthy clients is what Private Bankers do everyday.  To qualify for Private Banks, wealthy clients need to have at least US$1 Million to US$5 Million in cash and investments.
Who are Wealthy Clients and are they difficult to handle?
Wealthy Clients could be business owners, entrepreneurs, C-Level executives and top professionals.  These group of clients are highly successful in their own field, naturally being more demanding of higher quality service and standards.
Example of Private Banking Clients' Profile:
Traditional Client Base
New Client Base
Business Owners
Asset Rich Clients
Entrepreneurs
MNCs Executives
C-Level Executives
Startups Employees
Top Professionals
Investors
Inheritance
Wealthy clients might be extremely busy.  They could be busy in their profession, or their wealth allows them to do more things.  They might be travelling frequently around the world, making them less contactable.  At times, they might send in a banking or investment service request at any time of the day, including when you are sleeping.
Typical Requests: Transactions just before cut-off time, last minute stocks / bonds / FX order entry, IPO placements, sudden updates on portfolio, loans available for drawdown, credit facilities for real estate / business / illiquid assets
Unusual Requests: Shopping lists, upkeep private properties, make reservations, deliver private documents, jet to private events, and the classic walk the dog
Worst Requests: Better Pricing, Account Closure, Change of Private Bankers, Full liquidation to invest into business or real estate
Keywords: High Net-worth (HNW) and Ultra High Net-worth Clients (UHNW), Millionaires and Billionaires.
No. 2 Driving AUM
Assets under Management, abbreviated as AUM.  This is what Private Bankers do everyday – manage and grow the AUM or book size.  How large is the AUM or book size?
A typical Private Banker manages a portfolio of clients that can range from 20 to 80 clients with a book size from $50 Million to as much as $2 Billion.
Example of a Private Banker AUM or Book Size:
| | | |
| --- | --- | --- |
| Private Banker | HNW | UHNW |
| Junior Private Banker | 100 Million – 300 Million | 300 Million – 500 Million |
| Senior Private Banker | 300 Million – 500 Million | 500 Million – 2 Billion |
Why is AUM important?
Private Bankers have to acquire qualified clients alongside their money / AUM.  The AUM allows the Private Bankers to be able to provide banking and financial services, which would generate fees and revenue for the Private Bank.  This would then sustain the business operations.
A low AUM means the fees generated might not be able to sustain the Private Banker and his / her team in providing the exclusive Private Banking services.
ONLY 0.13% OR EVERY 1.3 IN 1,000 OF THE WORLD'S POPULATION ARE HIGH NET WORTH INDIVIDUALS
Only 0.13% or every 1.3 in 1,000 of the world's population are HNWIs.  Statistically, it means Private Bankers will find it tough to get to the right clients.
Keywords: Assets under Management, AUM, Book Size, Portfolio Size, Managed Assets
No. 3 Managing Fee Income / Revenue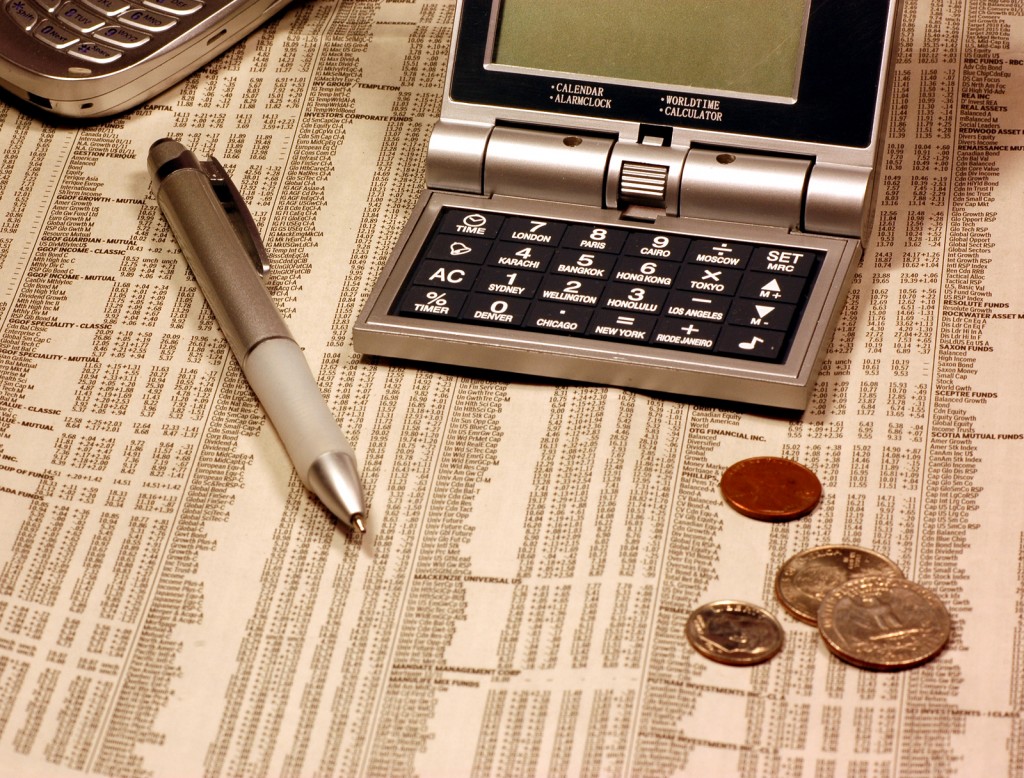 The main revenue stream of Private Banks is from Fee Income.  Deposits and loan spreads are unable to sustain Private Banking operations.
Managed assets have a much higher fee income.  Treasury products such as Foreign Exchange (FX) provide low margin but consistently high trade volume.
Example of Fee Income / Revenue of a Private Bank:
| | | | | |
| --- | --- | --- | --- | --- |
| Products | Margin | $1 Million Transaction | $100 Million AUM | $100 Billion AUM |
| Deposits | 0.25% | $2,500 | $250K | $250 Million |
| FX | 0.10% | $1,000 | $100K | $100 Million |
| Brokerage Fees | 0.25% | $2,500 | $250K | $250 Million |
| Managed Assets | 1.50% | $15,000 | $1.5 Million | $1.5 Billion |
If all the money is in managed assets, the Private Banker will generate a fee income of $1.5 Million on a book size of $100 Million AUM, with a margin of 1.5%.  This would also be known as Return of Assets.
To measure profitability, Cost-to-Income Ratio is used. With the income generated on about $1.5 Million on $100 Million Assets, the typical running cost of the Private Banking team should / would be between 50% to 80% of the revenue generated.
This would be dependent on the cost of the entire Private Banking infrastructure, and if there would be shared costs among other banking units such as consumer banking, corporate banking and investment banking.  A new Private Banker would have much higher cost-to-income ratio the AUM reached stability between year 3 – 5.  Read More: 12 Reasons why most clients do not give Private Banker AUM within 6 Months
With a Private Bank having AUM of $100 Billion, the expected margin would clearly be dependent on the mix of assets (Deposits, FX, Brokerage, Managed Assets etc).  Since deposits, securities and investments form the majority of assets in a Private Bank, the Return of Assets would be between 0.25% – 1.5%.  This would also be highly dependent on the economic and investment activities.
Keywords: Cost-to-Income Ratio, Return on Assets, Fee Income, Book Income, Portfolio Margin, Managed Assets Margin
Related:
No. 4 Monitoring Financial Market
Prices of the hottest Stocks, the best yielding Bonds, the most volatile Foreign Exchange rate, the best Interest Rate and the latest IPOs … … everything about the global financial market is what a Private Banker deal with everyday.
How does the Financial Market impacts the Private Banker?
Imagine having a lunch and getting a call from a client who wants to know what is the exchange rate, interest rate of a stock price? You probably shrug it off.
What if you are the Private Banker and the trade size is $1 Million, $10 Million or a $100 Million?  That is good news, isn't it?
But what if the stock or bonds the client had got into last week just plummeted 20% on a negative news report on Bloomberg or Reuters, and you are in the middle of a birthday lunch celebration?
Do you wait till you get to the office or do you arrange a conference call with your investment team?  Or does everyone wait for the Chief Investment Officer to issue a note or does everyone wait for the market makers to make an announcement?
Keywords: Stocks, Bonds, Securities, Foreign Exchange, Interest Rates, Structured Products, Treasury, Gold, Commodities Unit Trust, Exchange Traded Funds, Options, Futures, Forwards, Swaps, Derivatives
No. 5 Global Politics, Local Politics
Global politics or local politics, it is the most prevalent in Private Banking.  Private Banking clients have unusually large assets than an ordinary client, with some having very publicly sensitive profile.
This means their money and personal information should be kept confidential.  Private Bankers have to do their best to prevent the information from leaking to the wrong person, especially since the turnover rate of staffs is extremely high in the bank.
However, banks are required to have adequate information to determine if a client meets the business & regulatory requirements.  This leads to a demand for more information, which often leads to a delay in getting things done for clients.
Between countries and regions, there are also sensitive politics that affects banking relationships with clients.
Examples:
No. 6 More Regulations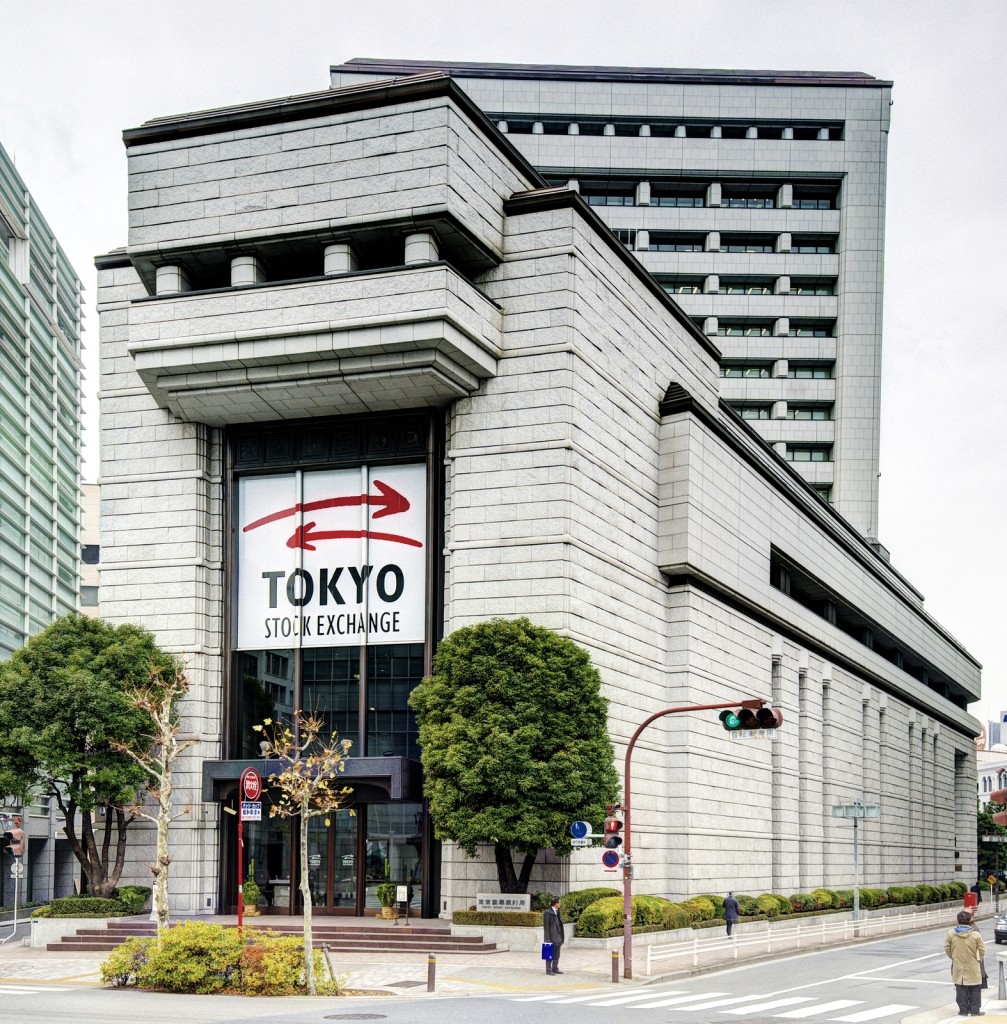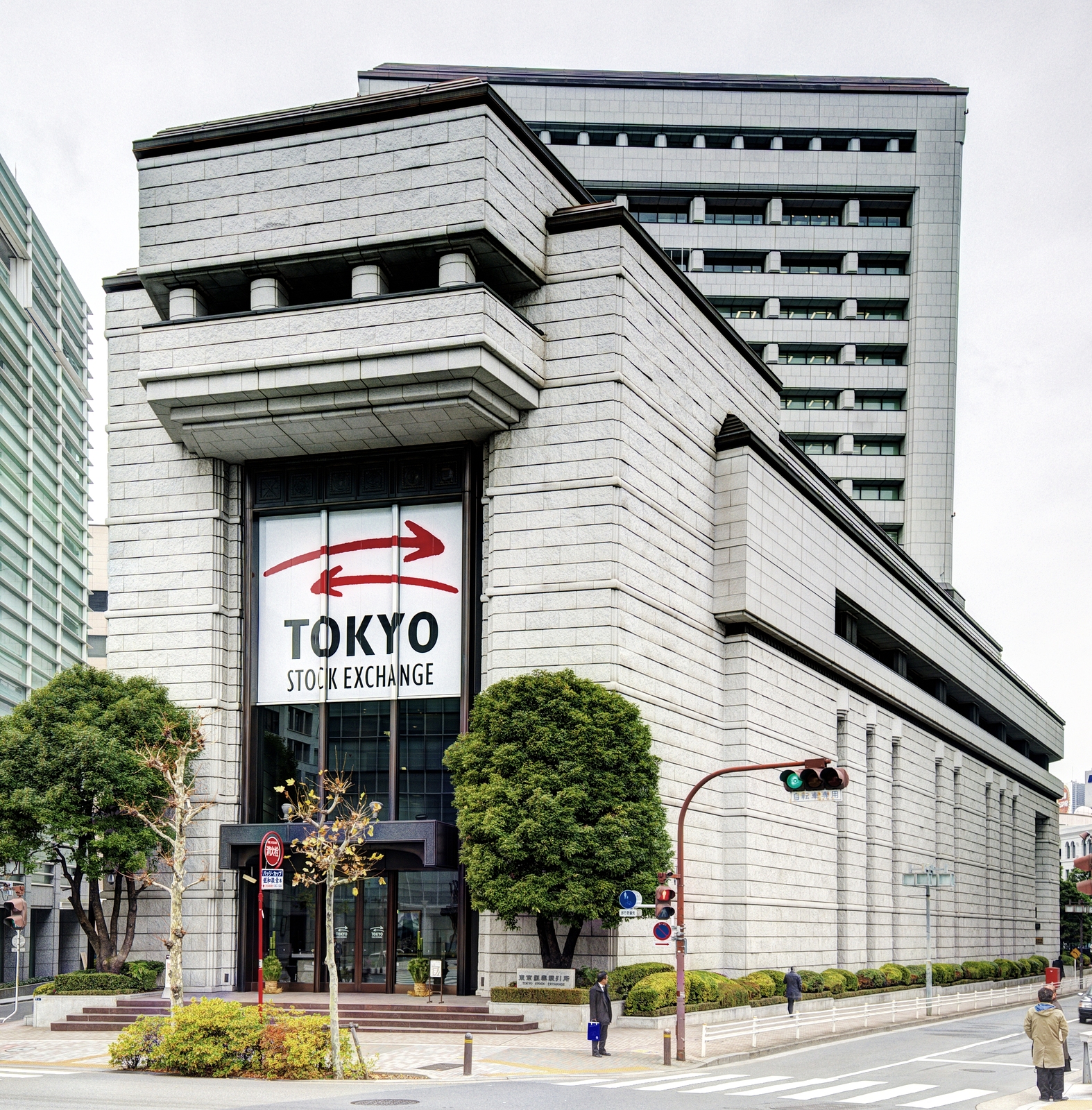 Regulations and more regulations, the financial and banking industry are heavily regulated due to their fiduciary duties and economic importance to any country.
Private Bankers have to be updated constantly on new regulations, complying with existing and to-be-implemented regulations.  The increase in documentations and legal disclosures and disclaimers affects the quality of time spent with clients.
Old Conversations with Clients:
Family & Personal Matters
Major Plans (Family, Career, Spending, Travelling)
Financial Markets
Financial Plans and Investment Opportunities
New Conversations with Clients: 
Personal Information / Family / Business Relationships
Source of Funds / History of Wealth
Overseas Income, if any
Private Investments / Joint Ventures
Tax Residency / Obligations
Private Banking & Risks Disclosures
Declarations (Bank, Local Declarations, Other Countries' Declarations such as W8BEN or FATCA)
Tapped Voice Recordings
Related Articles:
No. 7 The New Police for Tax
If you have have real estate, investments, businesses and bank accounts in New York, London, Paris, Tokyo, Hong Kong and Kuala Lumpur, where should you pay tax?  Where is your tax residency?  Is there a tax treaty between your tax residency and where your assets are in?
Private Banks are required to assess if the clients' incoming assets or existing assets comply with global tax policies.  And this preliminary assessment of tax compliance falls on Private Bankers.  Private Bankers have to assess if incoming or outgoing transactions are suspicious of infringing any tax policies.
Related Articles
Are these really what a Private Banker have to deal with?  Isn't it about managing relationship with wealthy clients, understanding them better, providing the range of financial services and solutions for the most wealthy in the world?
If you have have real estate, investments, businesses and bank accounts in New York, London, Paris, Tokyo, Hong Kong and Kuala Lumpur, where should you pay tax?  Where is your tax residency?  Is there a tax treaty between your tax residency and where your assets are in?
No. 8 Relationships, Dine and Wine
Private Bankers have more to deal with today than ever.  But nurturing strong relationships with clients everyday is still what Private Bankers do.
Private Bankers understand a lot about wealthy clients, given the vast amount of personal information (including financial) they have access to.  You are perhaps with the most inside information of what a client might be doing over the next 3 months to 12 months.  Buying the next $50 Million property or awaiting a possible buy-out of his / her company.  All these over a $500 lunch or dinner.
If you are a Private Banker, what are you dealing with everyday?
Visit Private Banking Page:
List of Private Banks in Singapore
More Articles
---
---
For CEOs, Heads, Senior Management, Market Heads, Desk Heads, Financial Professionals, Investment Managers, Asset Managers, Fund Managers, Hedge Funds, Boutique Funds, Analysts, Advisors, Wealth Managers, Private Bankers, Family Offices, Investment Bankers, Private Equity, Institutional Investors, Professional Investors
Get Ahead in 60 Seconds. Join 10,000 +
Save 2 to 8 hours weekly. Organised for Success.
Subscribe / Sign Up / Contact Us
Caproasia | Driving the future of Asia a financial information technology co. since 2014
Web links may be disabled on mobile for security. Please click on desktop.





---
Caproasia.com
| The leading financial website for investment managers, professional investors, UHNW & HNW investors and advisors to institutions, billionaires, UHNWs & HNWs.
Covering capital markets, investments and private wealth in Asia. How do you invest $3 million to $300 million? How do you manage $20 million to $3 billion of assets?
Caproasia
is a financial information technology co. founded in 2014. We have 4 businesses in Media, Information, Services and Technology. We created 3 solutions: Membership, Events & Platforms to drive investment decisions in Asia through information, services, technology & people, that impact economies, societies & people. Our Mission: Driving the future of Asia For 2022 Investment Day: mail@caproasia.com For Family Office, Professional Investor, HNW Investor Events: mail@caproasia.com For Membership, Events, Networking, Roundtable, Summits: mail@caproasia.com For Investment Relations Network: mail@caproasia.com For Platforms, Media Kit, Advertising, Campaigns, Partnerships: angel@caproasia.com For press release: press@caproasia.com For all other enquiries: mail@caproasia.com
2022 Upcoming Events
Join Events in Hong Kong & Singapore. Investments, Alternatives, Private MarketsHedge Funds, Private Equity, Private Wealth, Family Office & more. View:
2022 Upcoming Events
| Register
here
Join as Delegate, Speaker, Moderator, Host, Sponsor & Partner Contact: events@caproasia.com or mail@caproasia.com
---
Caproasia Users
Manage $20 million to $3 billion of assets
Invest $3 million to $300 million
Advise institutions, billionaires, UHNWs & HNWs
Learn More | Caproasia Users
Caproasia Platforms | Join 10,000 Investors & Advisors
Monthly Networking & Roundtables:
Membership | Join a Powerful Network:
Family Office Programs:
Caproasia Summits:
Special Coverage