---
Highlights from the IMAS Chief Investment Officer Roundtable 2016
On 13th December 2016, the Investment Management Association of Singapore (IMAS) organized the Annual Chief Investment Officer Roundtable 2016 at the Fullerton Hotel in Singapore.
Top Chief Investment Officers in the region spoke about the outlook for emerging markets, United States, China, Europe and the geopolitical landscape.
Speakers:
- Article continues below - Web links may be disabled on mobile for security. Please click on desktop.
Neeraj Seth – Head of Asian Credit, BlackRock
Peter Sartori – Head of Asian Equity, Nikko Asset Management
Mark Wang –  Chief Investment Officer, NTUC Income Insurance
John Doyle III – ED & Chief Investment Officer, Equities & Multi Assets, UOB Asset Management
Qian Wang – MD & Chief Economist Asia-Pacific, Vanguard Investments
Desmond Soon – Head of Investment Management (Asia ex-Japan) & Portfolio Manager, Western Asset Management
Anish Mathew – CEO & CIO, Sundaram Asset Management
---
The Opening: 2017 Outlook 
Chief Investment Officers (CIOs) from various asset management firms discussed several issues regarding the outlook on China and other emerging markets, how the Trump presidency has unnerved investors, and how the possibility of several rate hikes will impact the economy.
All of CIOs are hopeful and bullish, though advised caution of possible bears lurking around the corner.
In Discussion: China
The discussion moved to the outlook of China. Most investors remained particularly fascinated with China and their monetary policies.
Despite slowing growth and increasing debts, Qian Wang, Managing Director and Chief Economist of Vanguard Investments advised to "diversify and look long term". She further added that we should not worry about China's outlook in the short term (1-2years). However, she cautioned investors to be vigilant in the mid-term and to remain hopeful in the long term.
In Discussion: Fed Rate Hike
The next topic covered was on the Federal Reserve bank's initiative to increase rates to 1.5% in 2017. All CIOs are unanimous on the Fed increasing rate but how the fed is going to implement the hike differs.
The market has likely priced in the expectations and do not seem too jittery about a rate hike. John J. Doyle III of UOB Asset Management believes and remains optimistic that " The Fed (Central Bank) will be ahead of the next recession cycle".
Should a recession occur during that time, the Federal Reserve will still have room to drop interest rates.
In Discussion: Spotlight on President-Elect Donald Trump
The discussion inevitably shifted to the hottest topic in recent times: President-Elect Donald Trump.
His controversial policies such as forcing American companies to move back home, clamping down on immigration as well as abolishing several trade pacts have caused a storm.
However, the market seems to be very bullish on his policies. Investors believe that his anti-globalization policies will benefit America and as a result, benefit other markets.
2016 Roundup: The Chief Investment Officers
The Chief Investment Officers closed the Annual Roundtable by highlighting a few significant events that will be occurring in 2017. Events to watch includes the Federal Reserve rate hikes, Trump officially taking on the role as President, the elections in Germany and the elections in France.
The event is covered by Caproasia Online Editorial Team
About IMAS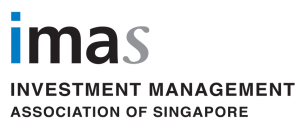 IMAS is the representative body in investment managers in Singapore.
The Investment Management Association of Singapore (IMAS) was formed on 22 September 1997. It is a representative body of investment managers spearheading the development and growth of the industry in Singapore. It also serves as a forum for members in discussions as well as a collective voice where representation is needed on behalf of the investment management industry, facilitating training for its members, and contributing towards investor education. It has currently over 100 regular members, with combined AUM of more than S$800 billion.
Visit: IMAS
Quick Links
2021 Data Release
2020 List of Private Banks in Hong Kong
2020 List of Private Banks in Singapore
2020 Top 10 Largest Family Office
2020 Top 10 Largest Multi-Family Offices
2020 Report: Hong Kong Private Banks & Asset Mgmt - $4.49 Trillion
2020 Report: Singapore Asset Mgmt - $3.48 Trillion AUM
For Investors | Professionals | Executives
Latest data, reports, insights, news, events & programs Everyday at 2 pm Direct to your inbox Save 2 to 8 hours per week. Organised for success
Register Below
---
Caproasia Users
Manage $20 million to $3 billion of assets
Invest $3 million to $300 million
Advise institutions, billionaires, UHNWs & HNWs
Caproasia Platforms | 10,000 Investors & Advisors
Monthly Roundtable & Networking
Family Office Programs
The 2023 Investment Day
28th March 2023 - Hong Kong
4th April 2023 - Singapore
April 2023 - Virtual
Sept 2023 - Hong Kong
Oct 2023 - Singapore
Oct 2023 - Hong Kong
Visit: The Investment Day | Register: Click here
Caproasia Summits
Contact Us
For Enquiries, Membership mail@caproasia.com, angel@caproasia.com For Listing, Subscription mail@caproasia.com, claire@caproasia.com For Press Release, send to: press@caproasia.com For Events & Webinars events@caproasia.com For Media Kit, Advertising, Sponsorships, Partnerships angel@caproasia.com For Research, Data, Surveys, Reports research@caproasia.com For General Enquiries mail@caproasia.com
---
Make Better Business & Investment Decisions
For CEOs, Heads, Senior Management, Market Heads, Desk Heads, Financial Professionals, Investment Managers, Asset Managers, Fund Managers, Hedge Funds, Boutique Funds, Analysts, Advisors, Wealth Managers, Private Bankers, Family Offices, Investment Bankers, Private Equity, Institutional Investors, Professional Investors
Get Ahead in 60 Seconds. Join 10,000 +
Save 2 to 8 hours weekly. Organised for Success.
Sign Up / Register
Caproasia | Driving the future of Asia a financial information technology co. since 2014
Web links may be disabled on mobile for security. Please click on desktop.



---