Caproasia.com | The leading source of data, research, information & resource for financial professionals, institutional investors, professional investors and private investors (UHNWs, & HNWs). Covering capital markets, investments and private wealth in Asia. How do you invest $3 million to $300 million? How do you manage $20 million to $3 billion of assets? This site is for accredited investors, professional investors, investment managers and financial professionals only. You should have assets around $3 million to $300 million or managing $20 million to $3 billion.
---
Looking at Thomson Reuters Lipper for CPFIS
Thomson Reuters Lipper provide fund research data, analytics and reporting tools for institutional and retail financial professionals.
In 2008, the Investment Management Association of Singapore (IMAS) and the Life Insurance Association, Singapore (LIA) have entered into an agreement with Lipper, Thomson Reuters specialist fund subsidiary, to be the provider of fund performance data for the nation's Central Provident Fund Investment Scheme (CPFIS).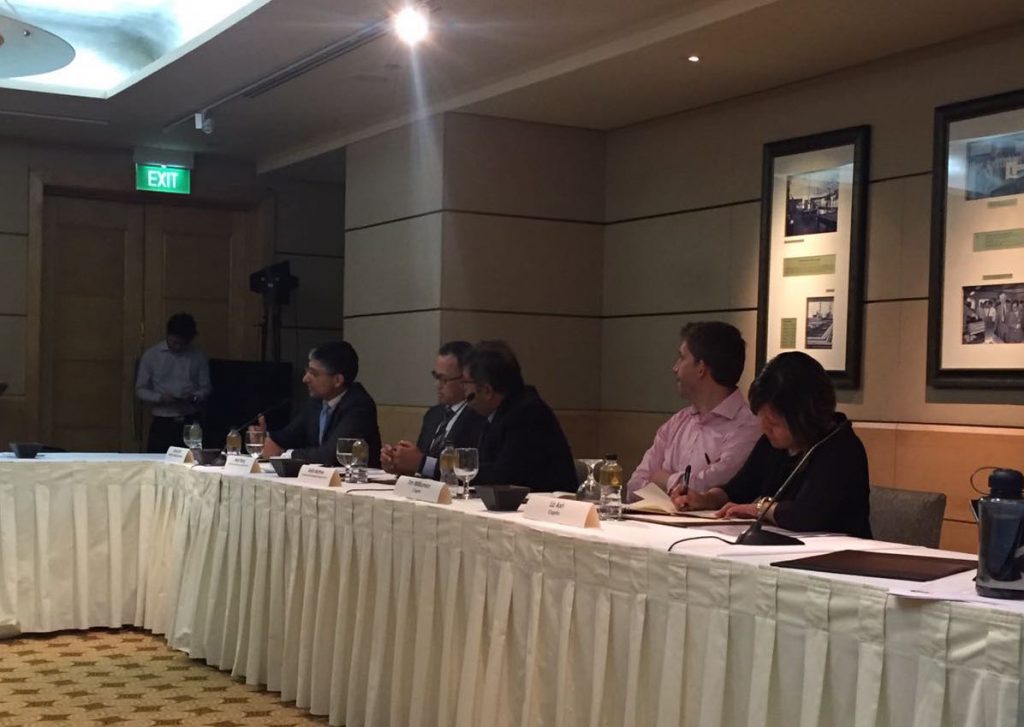 As of December 30, 2016, there are 92 unit trusts and 173 investment-linked insurance products (ILPs) included under the CPFIS, for a total of 265 funds.
About CPFIS

Central Provident Fund (CPF) is the official national Retirement Fund / Pension Fund of Singapore. The CPF Investment Scheme (CPFIS) gives the CPF account holder the option to invest their Ordinary Account (OA) and Special Account (SA) savings through approved programs under the CPFIS.
Similar Retirement Programs Around the World:
| | |
| --- | --- |
| Country | Scheme |
| United States | 401(k) / Employer-sponsored IRAs |
| Australia | Superannuation / Retirement Savings Account |
| India | Employees' Provident Fund Organisation (EPFO) |
| Hong Kong | Mandatory Provident Fund (MPF) |
| Malaysia | Employees Provident Fund (EPF) |
Lipper Leader Rating Methodology
The Lipper Leader rating system uses investor-centered criteria, which delivers clear, straightforward descriptions of a fund's success in meeting certain goals such as:
Preserving capital
Building wealth through consistent, strong returns.
The investor-centered criteria measures the fund performance and suitability.
Four Metrics of Lipper Rating System
The Lipper Leader rating system consists of four metrics that provide clear, straightforward descriptions of a fund's success in meeting certain goals for constructing individualized portfolios.
Total Return
Consistent Return
Preservation
Expense
The four metrics determine if the investors are investing in funds that fit their investment goals.
Ratings are assigned for each metric:
| | |
| --- | --- |
| Rating | Ranking |
| 5 & named Lipper Leaders | Top 20% of Funds |
| 4 | Upper 20% |
| 3 | Middle 20% |
| 2 | Lower 20% |
| 2 | Lowest 20% |
Lipper Leaders provide context and perspective for making informed investment decisions but do not predict future performance.
Funds are ranked against their Lipper peer group classifications each month for
three-year periods
five-year periods
ten-year periods
overall period.
These ratings are based on an equal-weighted average of percentile ranks of the four Lipper Leader metrics.
Thomson Reuters Lipper is a product of Thomson Reuters.
About Thomson Reuters


Thomson Reuters is the world's leading source of news and information for professional markets. Our customers rely on us to deliver the intelligence, technology and expertise they need to find trusted answers. The business has operated in more than 100 countries for more than 100 years.
Thomson Reuters shares are listed on the Toronto and New York Stock Exchanges. For more information, visit www.thomsonreuters.com.
Read More: About Reuters
Data Release
Caproasia Platforms:
Caproasia Events & Coverage:
---
Caproasia.com | The leading financial website for financial professionals, professional investors and HNW investors. Covering capital markets, investments and private wealth in Asia. How do you invest $3 million to $300 million? How do you manage $20 million to $3 billion of assets? Quicklinks: Caproasia Access | TFC | Caproasia | Jobs
Join 14,000+ leading financial professionals and professional investors in Asia. Stay ahead of your peers & competition. For press release, email to press@caproasia.com For editorial, media kit, listing on TFC, events, seminars or research & data services, email to mail@caproasia.com
---