---
Commonwealth Bank of Australia Has Not Been Served Any Legal Proceedings
Commonwealth Bank (CBA) are aware that Maurice Blackburn and IMF Bentham are investigating a potential shareholder class action, but has not been served any legal proceedings.
" CBA awaits potential class action by Australia's leading law firm and funder "
Australia's leading class action law firm Maurice Blackburn Lawyers has united with Australia's largest litigation funder IMF Bentham to pursue the largest Australian Securities Exchange (ASX) listed company, Commonwealth Bank of Australia (CBA)
CBA's 800,000-odd registered shareholders suffered a significant share price drop on the back of news that Australia's financial intelligence and regulatory agency, AUSTRAC, had initiated legal proceedings against the CBA alleging serious and systemic non-compliance with the Anti-Money Laundering and Counter-Terrorism Financing Act 2006 (AML/CTF Act).
Web links may be disabled on mobile for security. Please click on desktop.


Source: Official Press Release
About Commonwealth Bank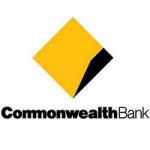 The Commonwealth Bank is Australia's leading provider of integrated financial services including retail banking, premium banking, business banking, institutional banking, funds management, superannuation, insurance, investment and sharebroking products and services. The Group is one of the largest listed companies on the Australian Securities Exchange and is included in the Morgan Stanley Capital Global Index. It was was founded under the Commonwealth Bank Act in 1911 and commenced operations in 1912, empowered to conduct both savings and general banking business. Today, the bank has grown to a business with more than 800,000 shareholders and 1,100 branches nationally.
Origin : Sydney, Australia
Assets : $933.1 billion
Revenue : $24.6 billion
Employees : 52,000
Official Website: www.commbank.com.au
News & Media: Press Release
Updated on 8th August 2016
Scroll Below for Sign Up / Contact Us Form
Web links may be disabled on mobile for security. Please click on desktop.





---
Caproasia.com
| The leading financial website for investment managers, professional investors, UHNW & HNW investors and advisors to institutions, billionaires, UHNWs & HNWs.
Covering capital markets, investments and private wealth in Asia. How do you invest $3 million to $300 million? How do you manage $20 million to $3 billion of assets?
Caproasia
is a financial information technology co. founded in 2014. We have 4 businesses in Media, Information, Services and Technology. We created 3 solutions: Membership, Events & Platforms to drive investment decisions in Asia through information, services, technology & people, that impact economies, societies & people. Our Mission: Driving the future of Asia For 2022 Investment Day: mail@caproasia.com For Family Office, Professional Investor, HNW Investor Events: mail@caproasia.com For Membership, Events, Networking, Roundtable, Summits: mail@caproasia.com For Investment Relations Network: mail@caproasia.com For Platforms, Media Kit, Advertising, Campaigns, Partnerships: angel@caproasia.com For press release: press@caproasia.com For all other enquiries: mail@caproasia.com
---
Sign Up / Contact Us
Caproasia | Get Ahead in 60 Seconds. Join 10,000 +
Caproasia | Driving the future of Asia
a financial information technology co. since 2014
---
Caproasia Users
Manage $20 million to $3 billion of assets
Invest $3 million to $300 million
Advise institutions, billionaires, UHNWs & HNWs
Learn More | Caproasia Users
Caproasia Platforms | Join 10,000 Investors & Advisors
Monthly Networking & Roundtables:
Membership | Join a Powerful Network:
Family Office Programs:
Caproasia Summits:
Special Coverage