Caproasia.com is the leading financial media platform in Asia. Covering capital markets, investments and private wealth in Asia. Driving $25 trillion of assets in Asia. Our users are rainmakers, dealmakers, risk takers and game-changers. Each manage, advise and invest $20 million to $3 billion of assets in Asia. Join 10,000 + elite users driving $25 trillion assets in Asia. Sign up for newsletter here. Registration - CEOs, Entrepreneurs
,
Professional Investors
,
Financial Professionals
---
2015 Overview of Financial Industry in Singapore

Singapore – Global Financial Centre
Singapore is a leading global financial centre alongside New York, London, Hong Kong, Tokyo and Zurich.
It is the 3rd largest FX trading center behind London and New York.  Singapore is also the 6th largest wealth management and offshore banking centre in the world.
Key financial strengths:
Offshore Banking
Wealth Management
Fund Management
Clearing Center
Fixed Income Trading
Foreign Exchange Trading
OTC interest rate derivatives
Commodities Trading
REITs listings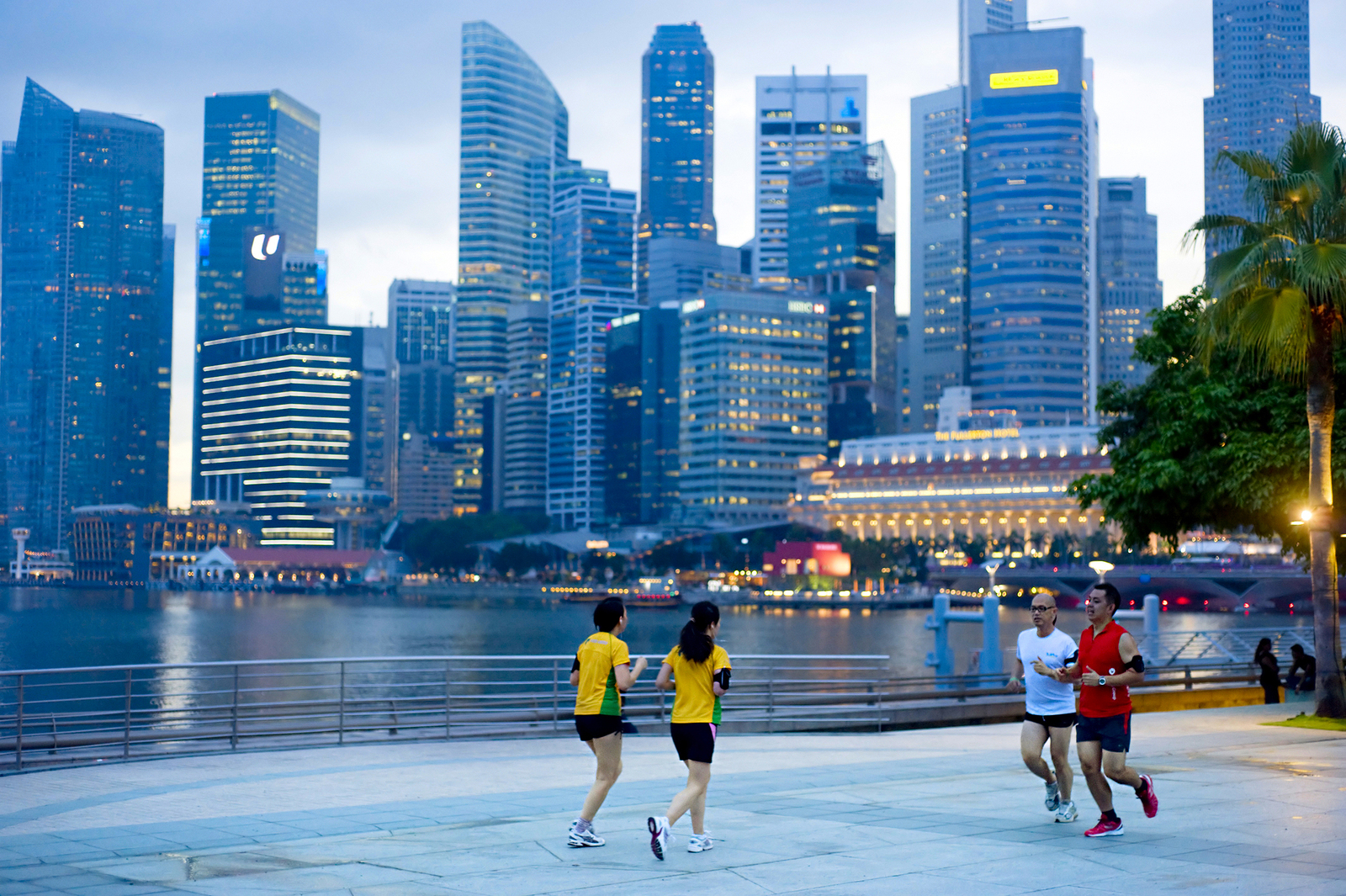 1. The Dollars
Banking Assets: $973.1 billion
Life Insurance Assets: $142.5 billion
Asset under Management: $1.82 trillion
FX Daily Turnover: US$383 billion
2. The Financial Institutions
Banks: 124
Licensed Financial Advisors: 58
Licensed Trust Companies: 52
Registered Fund Management Companies: 236
Source: Monetary Authority of Singapore

3. For Wealth Managers & Investment Professionals
14 Retail Banks
47 Leading Private Banks
35 Large Fund Management Firms
3 Finance Companies
10 Life Insurance Companies
13 Stock Brokering Firms
4. Number of Wealth Managers in Singapore
> 4,000 Personal Bankers & Priority Bankers
> 3,000 Private Bankers
> 15,000 Investment Professionals
> 13,000 Life Insurance Agents
> 80,000 Financial Advisors (Licensed)
Source: Caproasia Intel (2015 Estimates)