---
HSBC Asset Management Appoints John Dewey as Head of Alternative Solutions with $54 Billion AUM
12th February 2022 | Singapore
HSBC Asset Management (HSBC AM) with $621 billion AUM, has appointed John Dewey as Head of Alternative Solutions, which has $54 billion of Alternatives AUM & AUA.  John Dewey will be based in London and to be relocated to Singapore to take on the additional role of Regional Head of Alternatives in later 2022.  John Dewey joins from Aviva Investors (EUR 120 billion AUM) where he was most recently Deputy CEO of Aviva Investors France, Chief Investment  Officer for pan-European real estate, infrastructure and private debt, and chairing the European ESG Integration Committee.  Prior to Aviva Investors, John Dewey had held senior investment roles at BlackRock and Mercer.   John will report to Joanna Munro, who is the CEO of HSBC Alternatives.   Joanna Munro, CEO HSBC Alternatives, said: "We have seen significant growth in our alternatives capabilities in recent years and are building out our Asia and sustainability strategies.  John's extensive experience with alternative solutions will be crucial in helping us bring these to our clients." (AUM ~ Assets under Management, AUA ~ Assets under Advice)
" HSBC Asset Management Appoints John Dewey as Head of Alternative Solutions with $54 Billion AUM "
- Article continues below -
Official Statement: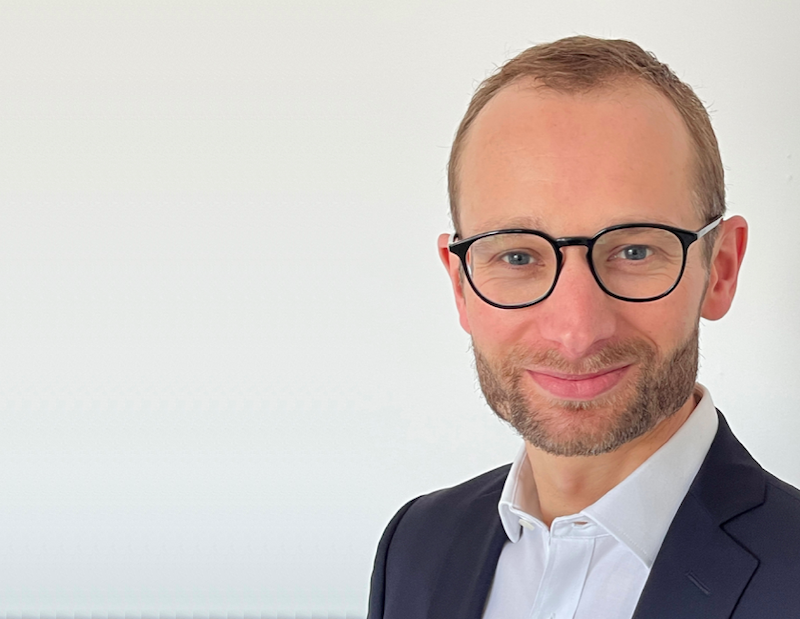 HSBC Asset Management (HSBC AM) has appointed John Dewey as Head of Alternative Solutions, HSBC Alternatives. He will initially be based in London and will report to Joanna Munro, CEO, HSBC Alternatives.
In this newly created role, John will be responsible for leading business development for HSBC Alternatives, working with the Alternatives business heads and the Asset Management sales teams. He will lead a team of alternatives client professionals. Given the expansion of HSBC AM's activities in Asia, the intention is for John to relocate to Singapore  later this year to  take on the additional  role of Regional Head of Alternatives – subject to regulatory approval.
With 20 years' experience in the investment industry, John joins from Aviva Investors where he was most recently Deputy CEO, Aviva Investors France. In this role, he had responsibility for the firm's activities across EUR120bn in AUM. His remit included Chief Investment  Officer  for pan-European real estate, infrastructure and private debt, and chairing the European ESG  Integration  Committee. He joined Aviva Investors as Head of Investment Solutions in 2016. Prior to that, he held investment roles at BlackRock and Mercer.
Joanna Munro, CEO HSBC Alternatives, said: "We have seen significant growth in our alternatives capabilities in recent years and are building out our Asia and sustainability strategies.  John's extensive experience with alternative solutions will be crucial in helping us bring these to our clients."
Last year, HSBC AM announced that it was bringing together all of its existing alternatives capabilities under a single business unit, HSBC Alternatives, with a 150-strong team and combined assets under management and advice of USD54 billion, as of 30 September 2021.
In Singapore, HSBC AM has most recently established a new direct real estate team led by Victoria Sharpe, Managing Principal and Head of Real Estate, Asia-Pacific, who joined on 1 September 2021. Victoria and her team are responsible for the strategic growth of the firm's real estate platform across Asia-Pacific.
HSBC:
Managing $20 million to $3 billion. Investing $3 million to $300 million.
For Investment Managers, Hedge Funds, Boutique Funds, Private Equity, Venture Capital, Professional Investors, Family Offices, Private Bankers & Advisors, sign up today. Subscribe to Caproasia and receive the latest news, data, insights & reports, events & programs daily at 2 pm.
Join Events & Find Services
Join Investments, Private Wealth, Family Office events in Hong Kong, Singapore, Asia-wide. Find hard-to-find $3 million to $300 million financial & investment services at The Financial Centre | TFC. Find financial, investment, private wealth, family office, real estate, luxury investments, citizenship, law firms & more.  List hard-to-find financial & private wealth services. Have a product launch? Promote a product or service? List your service at The Financial Centre | TFC. Join interviews & editorial and be featured on Caproasia.com or join Investments, Private Wealth, Family Office events. Contact us at
[email protected]
or
[email protected]
Caproasia.com
| The leading source of data, research, information & resource for financial professionals, investment managers, professional investors, family offices & advisors to institutions, billionaires, UHNWs & HNWs. Covering capital markets, investments and private wealth in Asia. How do you invest $3 million to $300 million? How do you manage $20 million to $3 billion of assets?
Quick Links
2021 Data Release
2020 List of Private Banks in Hong Kong
2020 List of Private Banks in Singapore
2020 Top 10 Largest Family Office
2020 Top 10 Largest Multi-Family Offices
2020 Report: Hong Kong Private Banks & Asset Mgmt - $4.49 Trillion
2020 Report: Singapore Asset Mgmt - $3.48 Trillion AUM
For Investors | Professionals | Executives
Latest data, reports, insights, news, events & programs Everyday at 2 pm Direct to your inbox Save 2 to 8 hours per week. Organised for success
Register Below
For CEOs, Heads, Senior Management, Market Heads, Desk Heads, Financial Professionals, Investment Managers, Asset Managers, Fund Managers, Hedge Funds, Boutique Funds, Analysts, Advisors, Wealth Managers, Private Bankers, Family Offices, Investment Bankers, Private Equity, Institutional Investors, Professional Investors
Get Ahead in 60 Seconds. Join 10,000 +
Save 2 to 8 hours weekly. Organised for Success.
Sign Up / Register
Web links may be disabled on mobile for security. Please click on desktop.



---
Caproasia Users
Manage $20 million to $3 billion of assets
Invest $3 million to $300 million
Advise institutions, billionaires, UHNWs & HNWs
Caproasia Platforms | 10,000 Investors & Advisors
Monthly Roundtable & Networking
Family Office Programs
The 2023 Investment Day
28th March 2023 - Hong Kong
4th April 2023 - Singapore
April 2023 - Virtual
6th June 2023 - Hong Kong
13th June 2023 - Singapore
Sept 2023 - Hong Kong
Oct 2023 - Singapore
Oct 2023 - Hong Kong
Visit: The Investment Day | Register: Click here
Caproasia Summits
Contact Us
For Enquiries, Membership
[email protected]
,
[email protected]
For Listing, Subscription
[email protected]
,
[email protected]
For Press Release, send to:
[email protected]
For Events & Webinars
[email protected]
For Media Kit, Advertising, Sponsorships, Partnerships
[email protected]
For Research, Data, Surveys, Reports
[email protected]
For General Enquiries
[email protected]
---
Caproasia | Driving the future of Asia a financial information technology co. since 2014
---