Wealth Management Publication
Wealth-X Billionaire Census 2017 Official Press Release by Wealth-X on 21st March 2017 Wealth-X, the global leader in applied wealth intelligence, today released its Billionaire Census 2017 revealing that...
Top List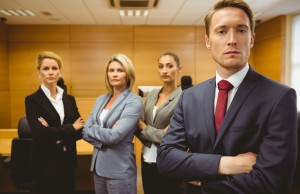 CFA Chartered Financial Analyst Coverage: Investment Management, Financial Analysis, Stocks, Bonds, Derivatives Awarded by: CFA Institute Origin: United States Members: 120,000 (2014) To be awarded the CFA charter, the candidate...
Independent Financial 

Advisory
FAQ
What is the salary of a Private Banker?
Private Bankers in different countries are paid differently.  In international financial center such as Switzerland, London, Hong Kong and Singapore, the pay ranges from $120,000 – $250,000 for a junior Private Banker.  The senior Private Banker pay can range from $250,000 – $600,000.  With bonuses, the top Private Bankers can take home $2 Million – $10 Million.
A-I
AAM Advisory
Avails Financial
Chartwell Associates
Cornerstone Planners
Elpis Financial
Eternal Financial Advisory
Financial Alliance
Financial Dynamics
Finexis advisory
Frontier Wealth Management
Galaxy Insurance Consultants
GenRiver Financial
Grandtag Financial Consultancy
Great Eastern Financial Advisers
International Financial Services
IPG Financial Services
IPP Financial Advisers
J-Z
Jardine Lloyd Thompson
JPARA Solutions
Jordan Huebner (Asia)
Linden Group Associates
Manulife Financial Advisers
Meyado Private Wealth Management
Pana Harrison (Asia)
Phillip Capital
Professional Investment Advisory Services
Promiseland Independent
Providend
RAY Alliance Financial Advisers
SingCapital
St James's Place (Singapore)
Synergy Financial Advisers
The Fry Group (Singapore)