Private Banking Publication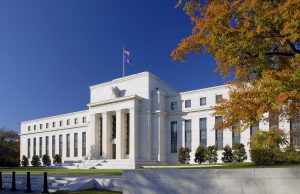 Willis Towers Watson Global Pension Assets Study 2018 The Global Pension Assets Study covers 22 major pension markets (the P22), which now totals USD 41,355 billion...
Top List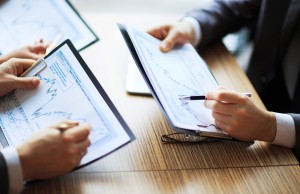 List of Credit Rating Agencies The 3 leading global credit rating agencies, often referred to as the Big Three credit rating agencies are: Standard &...
Fast Facts
Do You Know
13 Million of the Worlds' Population are High Net-worth Individuals
The Top 5 Largest Private Banks by AUM in 2016 are UBS, Bank of America Merrill Lunch, Morgan Stanley, Credit Suisse and Royal Bank of Canada
Wealth Management was first coined in 1933, in United States
Overview
Private Banking is an exclusive banking service for the wealthy.  The target client segment for Private Banks are the High Net-worth and the Ultra High Net-worth clients.
Most Private Banks are an extension of their banking services, by providing exclusive services for their wealthiest clients.  Some Private banks focus only on providing Private Banking services, commonly known as Boutique Private Banks.
Learn More:
FAQ
What is the salary of a Private Banker?
Private Bankers in different countries are paid differently.  In international financial center such as Switzerland, London, Hong Kong and Singapore, the pay ranges from $120,000 – $250,000 for a junior Private Banker.  The senior Private Banker pay can range from $250,000 – $600,000.  With bonuses, the top Private Bankers can take home $2 Million – $10 Million.
Largest Private Bank by AUM in 2016
UBS
Bank of America Merrill Lynch
Morgan Stanley
Credit Suisse
Royal Bank of Canada
Citi
JP Morgan
Goldman Sachs
BNP Paribas
Deutsche Bank
Asia-Pacific Private Banks
Agricultural Bank of China Private Bank
ANZ Private Bank
Bank of China Private Bank
Bank of Singapore
CIMB Private Bank
CTBC Private Bank
Commonwealth Private Bank
DBS Private Bank
HL Private Bank
ICBC Private Bank
Maybank Private Bank
NAB Private Bank
UOB Private Bank
Westpac Private Bank
European Private Banks
Barclays Private Bank
BNP Paribas Private Bank
BIL Private Bank
BMO Private Bank
Bordier Private Bank
BSI Private Bank
CIC Private Bank
Credit Suisse Private Bank
Deutsche Private Bank
DZ Private Bank
EFG Private Bank
Falcon Private Bank
HSBC Private Bank
Indosuez Private Bank
J. Safra Sarasin Private Bank
Julius Baer Private Bank
LGT Private Bank
Lombard Odier Private Bank
Nordea Private Bank
Pictet Private Bank
RBS Coutts Private Bank
Rothschild Private Bank
Santander Private Bank
Schroders Private Bank
SEB Private Bank
Standard Chartered Private Bank
UBP Private Bank
UBS Private Bank
Vontobel Private Bank
VP Private Bank
American Private Banks
Bank of America Merrill Lynch
BNY Mellon
Citi Private Bank
Goldman Sachs Private Bank
Morgan Stanley Private Bank
Northern Trust
JP Morgan Private Bank
RBC Private Bank
Wells Fargo